Welcome to my Travel Blog
Hi, I am Dwik from Indonesia. After writing more than 50 stories mainly about Bali and Amsterdam I thought it would be time to introduce myself.
I am a mother of one lovely daughter and wife of a supportive husband. We love to see and eat new things as we discover new places.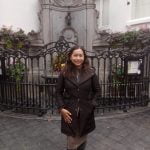 Why I started my own Travel Food Blog
I started TaleTravels after being inspired by other travelers. I have worked in the travel industry as an agent for more than 10 years already (still doing it), and with this, I could do something more. The idea was already in my mind, and I have a lot of these. So I just started writing what was on my mind and what I could find. I write and keep the blog up to date so as you, my readers, can enjoy infotainment and prepare for some of your own vacations.
In my normal day to day job I help (French-speaking) people with their holidays in Bali. So why not help everyone on the internet right?
What do I hope to achieve with this?
I think with my travel blog I can help my readers with some preparation and planning for a vacation. Sometimes I do write about things I myself could not do or afford, but that does not mean I cannot provide information about it. I write infotainment for my audience and keep it up to date. As a blogger, I do not just want to create a bunch of content, but keep it ethical by not misleading my audience and provide correct information. I do not like to write about places where many people have become unhappy or regret visiting a place.
Where do I see TaleTravels go
It's an adventure and I have no idea yet. This blog just started and I have been reached out to and have had readers emailing me. So I do respond to everyone and I will see where it goes.
Currently, there is so much out there to write about. Hopefully, in the future, TaleTravels could expand with people wanting to write about their travel story and share it via TaleTravels.
How do I get in touch with you?
email me at contact@taletravels.com