During the pandemic of 2020, there was a huge promo to visit the Bali Safari park. Don't confuse this one with the Bali Zoo, that's a totally different zoo. In October 2022, I visited again as a family trip, and it was a very different experience for both the audience and the staff.
The park is located in the east of Bali. Nearby you have the chance to eat the biggest burger of Bali. It takes about 1 to 1.5 hours to get to Bali Safari Park from Seminyak or south.
The opening times for Bali Safari Park are different depending on what ticket you buy. The most common and popular one is during the day, these opening times are from 9 am to 5 pm. If you go for the night safari, then the opening time is from 6 pm to 10 pm, and some parts will close earlier, like the night safari walk. For more information about ticket pricing and opening times (which can vary) do check at this webpage of Bali Safari Marine Park. At the time of writing the prices start from 640k IDR and up, which is 40 USD and up depending what ticket you want. You can even pay 77.50 AUD per person as per comment. It can be a costly venture, make sure to read the website
The Entrance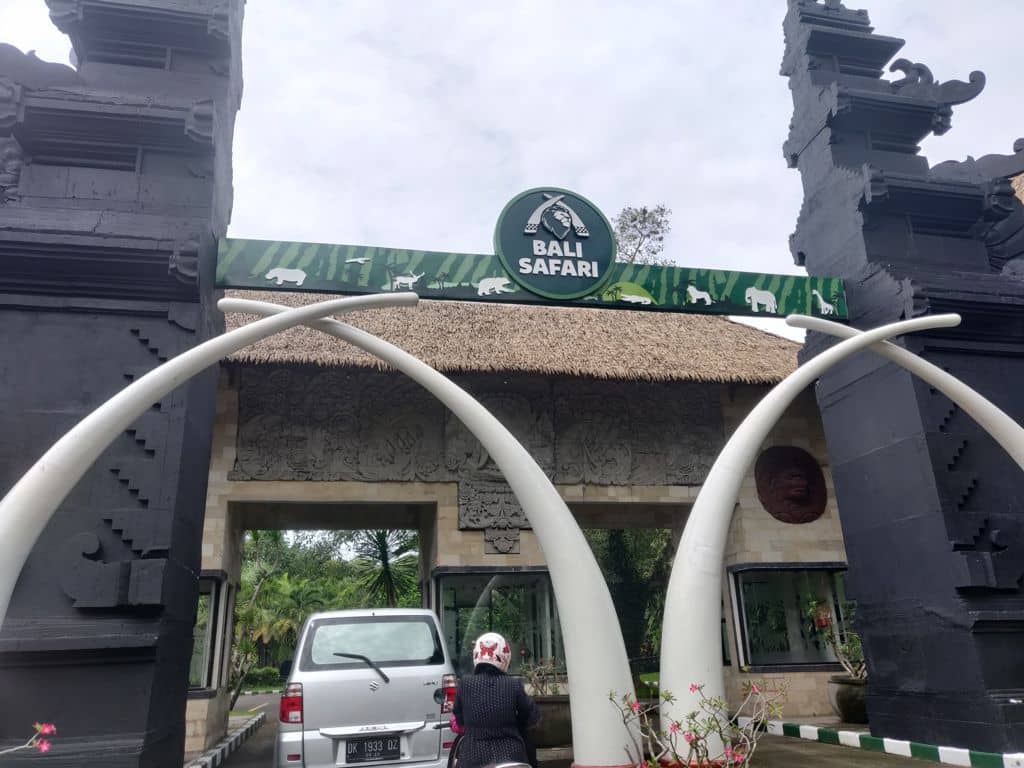 You can reach the park by scooter, car or van. If you have a reservation for Bali Safari park you could mention it here. You will get some directions on where to park (depending on your vehicle type) and you could walk from there to the ticket booth. If you have only made reservations and or don't have your ticket yet you would need to collect them here.
You will get some wristbands here. You don't need to put it on yourself, it can make the scanning of your bar/QR code difficult. Just scan the code first, this happens further at the small gate. Then there will be staff for you to put it on. After this, you would need to wait for the bus. It's a few minutes' ride to the actual park.
Aquariums and Bali Marine park
Your start begins with the part filled with the aquarium. It's a bit nice and cool here in terms of temperature. Other than that there is a lot to see. The marine park itself is still "coming soon", this happened also on my last visit about 3 years ago.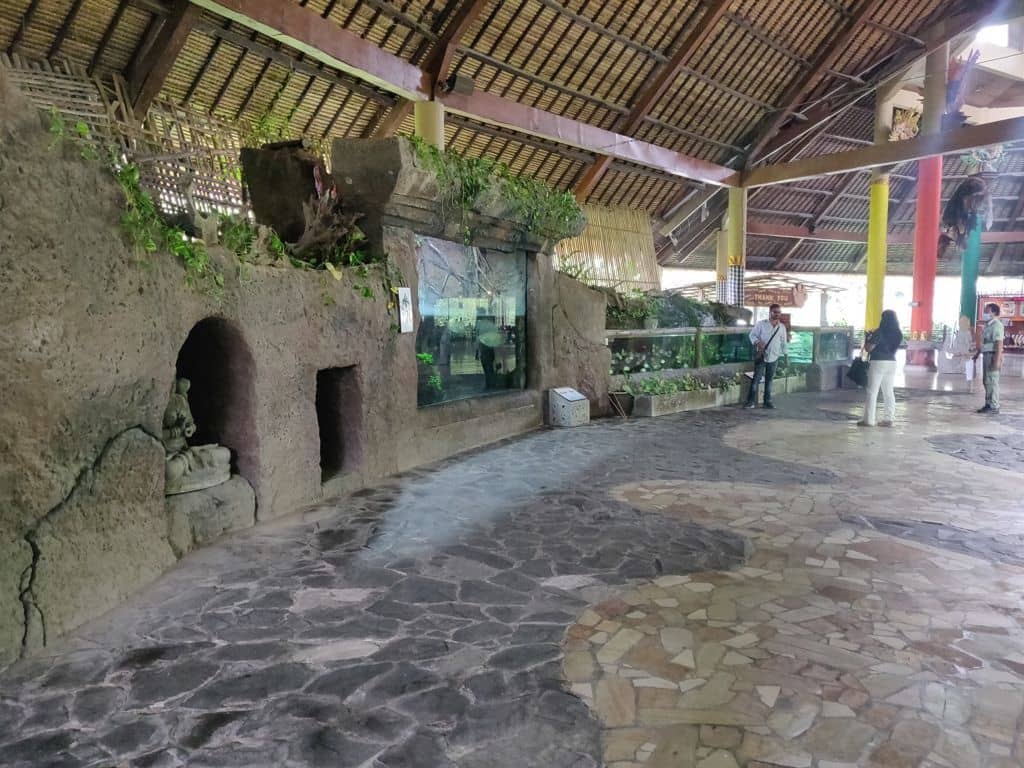 Piranha feeding
The piranha's feeding starts from 10 am to 12 pm and from 1 pm to 4 pm. So if you are a bit early and want to see it. It will cost 70k IDR (US $4.50) per 2 baits. Here is a short YouTube clip of how it will look like.
As soon as we saw the sign of coming soon, we went back to the main road, structure, to follow the itinerary. Do check the schedule and timetable.
Animal Show
Big Cat Show
Elephant Show
Bali Agung Show
Safari Journey
Free roaming the park
(Feeding) at Petting Zoo
Uma restaurant
During the whole trip I advice to have some bottle of water with you. You can buy this all over the park. It can be hot make sure to hydrate all the time.
The Animal Show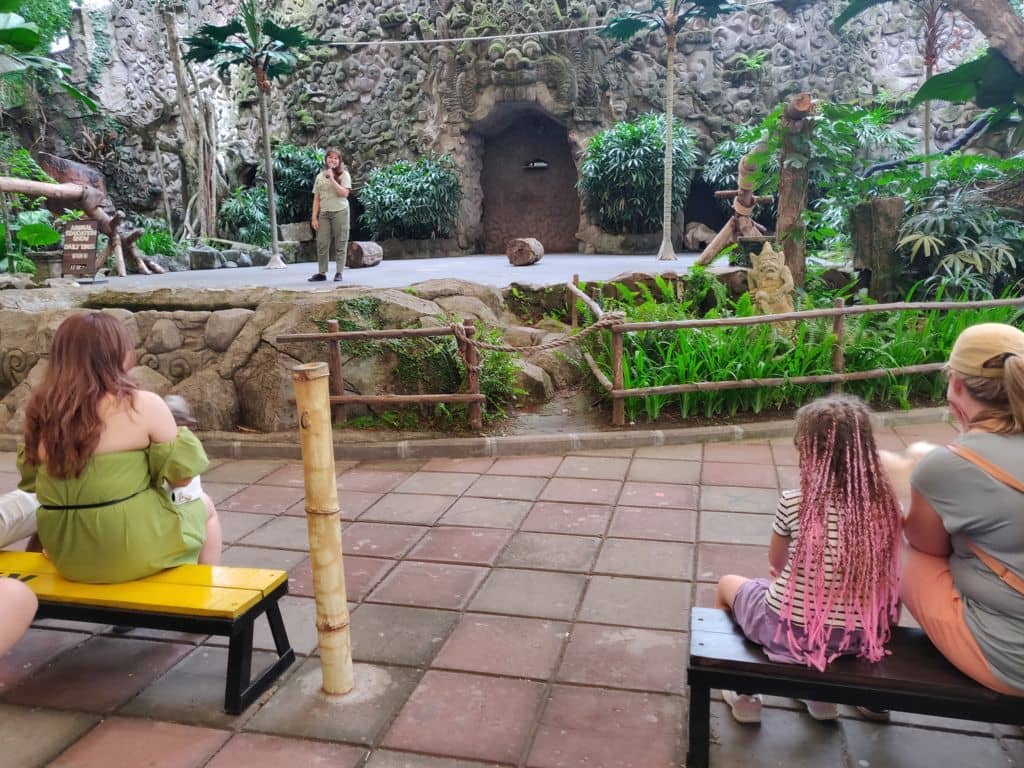 This show starts 2x a day. From 10.30 am to 11 am and from 16:00 – 16:30 at Hanuman Stage.
The animal show is very educational and fun for all ages. They include all kinds of animals from small rodents, to two orangutans. You will learn all kinds of things during this show. The fun thing is, that post-pandemic, the animals and presenters do interact more with the audience, and you might have an opportunity to volunteer and help out during the show. After the show, 10 people will be picked out to make pictures on stage with the animes. If you are picked out, take your loved ones with you, so they can enjoy this moment with you. Yes, this is allowed 🙂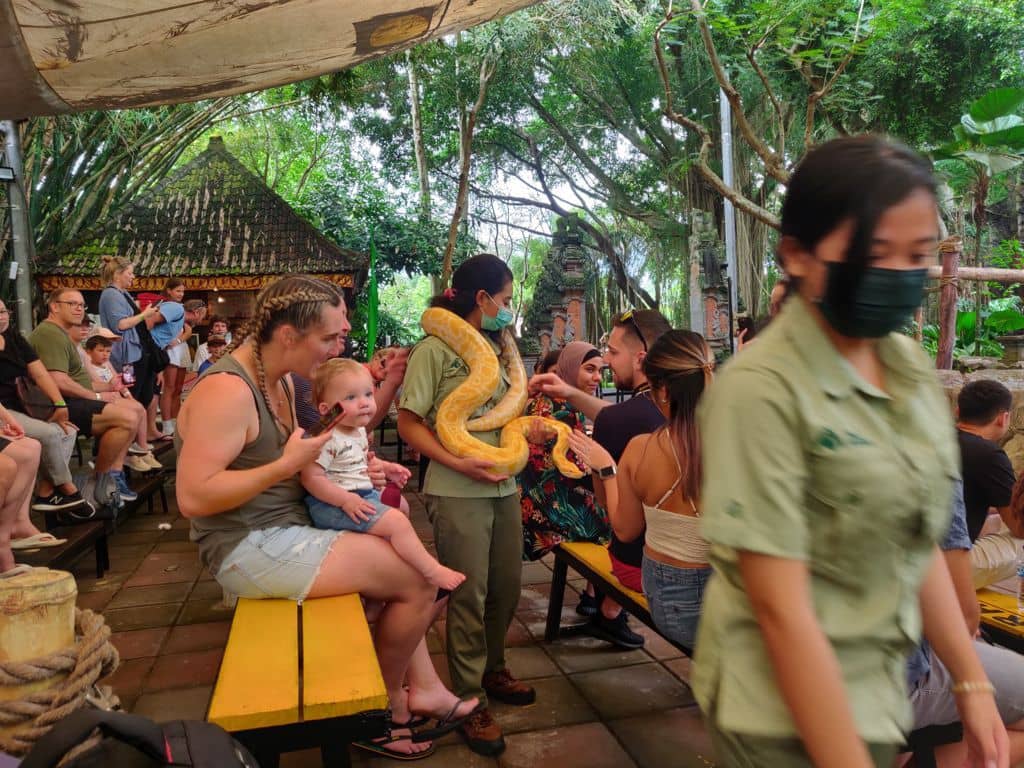 Warning: If you have a phobia of snakes, do not sit at the first 3 rows of the audience, rather sit more at the back. This is because there will be someone with a large albino python walking around the first 2 rows.
Big Cat Show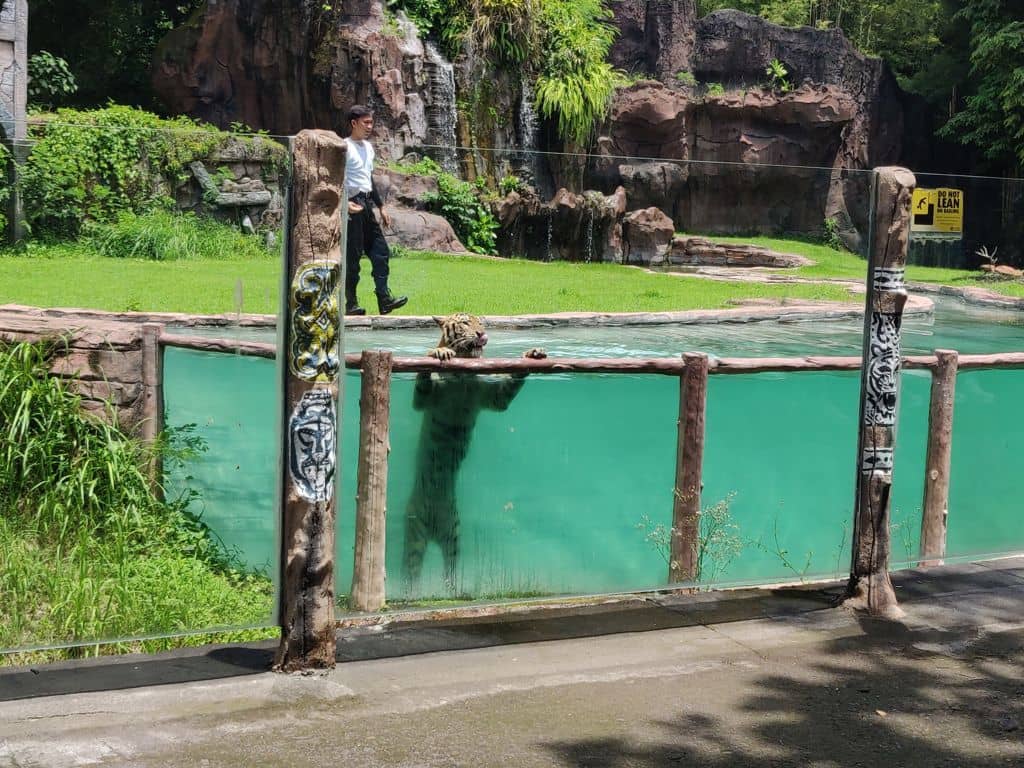 In the Big Cat Show, you will see a bit of the history of the tiger and why they are endangered. The tigers will demonstrate also their ability to climb a tree, swim, and other skills they possess. During this show, there is no interactivity with the audience.
We missed the elephant show and the Bali Agung show, to roam the park free, whilst everyone was at the show we enjoyed a calm park and premium seats for our safari.
Free roaming in the park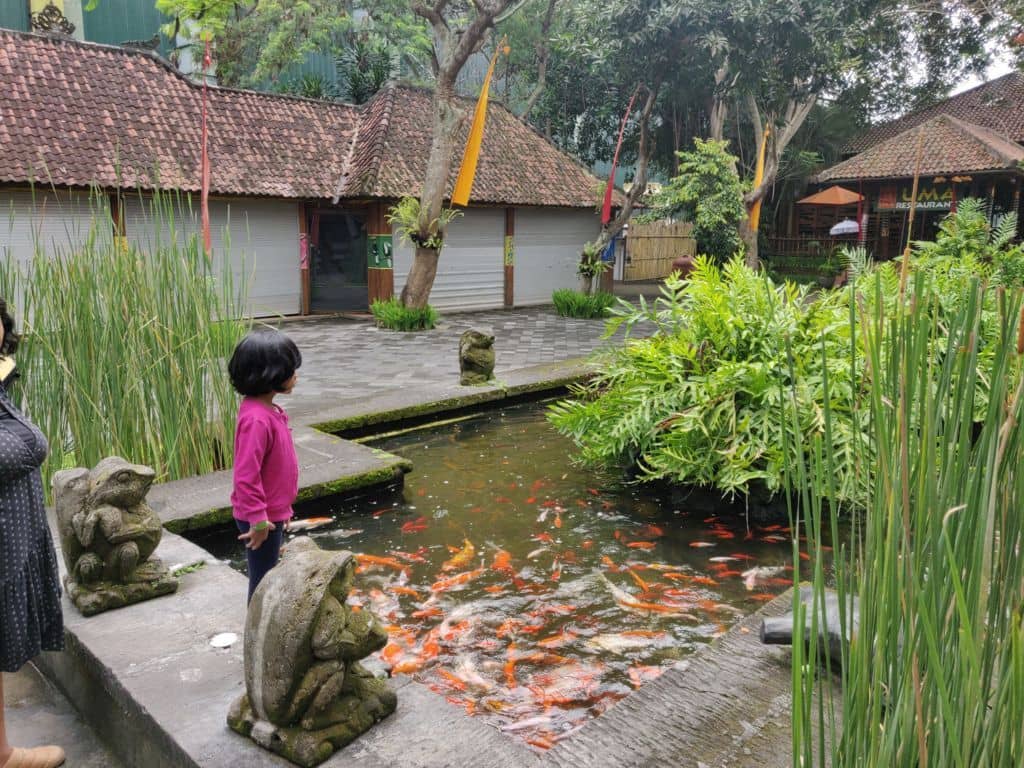 Free roaming is the best when you are with little ones. Children want to roam around free and run from here to there. There are enough animals to see and experience. At the bird area, you can even see some parrots roaming free. So missing out on the scheduled events and shows sometimes isn't that bad. The petting zoo is a lot of fun for the small little ones, do spend some time if you are with kids.
The Siberian tiger or white tiger has its feeding scheduled at 2:30 pm. Before that, you can see the tiger pacing around waiting for food. Almost a bit aggressive running towards the window waiting for something to eat. Interesting to see while you are safe, you can see the tiger's teeth and impatience for food around this time.
The Safari
The Safari is the highlight of the park itself. You will take a drive through all kinds of areas with different animals. Each their own territory. It was amazing to see the Hippos eat. They are mostly in the water but we were lucky to see this. Behind the Rhino (tap/click to enlarge pictures and zoom) you can actually see the accommodation of the park. So you can take a hotel there and enjoy the park.
The Safari tour is an amazing and educational experience. Sit back and enjoy!
Uma Restaurant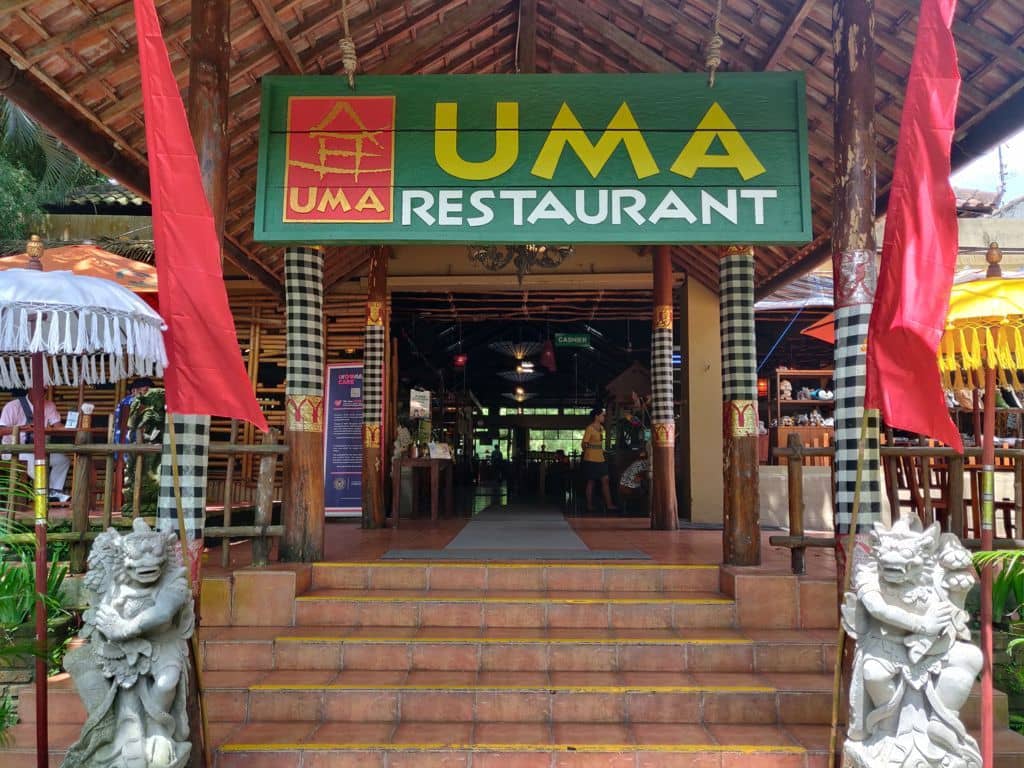 Uma restaurant is not the one with the Lions! Last time we went to that restaurant there. It's a nice and spacious restaurant with a playground for little children. Uma Restaurant is like a food court, you will get a separate bill for almost every order. We've received 3 bills. The Nasi Campur is a clean nice and spicy meal. The Pizza rendang, was very hard and tough to eat. it gave our jaws some aches. It was hard to chew. This is because of the dough. The salad was nice and refreshing, it came with balsamic vinegar for a bit of an acidic taste. yummy!
Verdict Bali Safari park
There is a huge improvement compared to when we visited Bali Safari Park during the pandemic. It's an excellent place to visit for a day. I am not sure about staying there in a hotel. Might be very convenient for the evening visit and feeding the predators. The Safari Park comes with a hefty price ticket, but you can see and do a lot there. So I would say it's worth it for a family outing, a date, or even for animal lovers to see the tropical animals of this park. I have included some pictures but there is so much more to see at Bali Safari Park.
I hope you liked this review and that you feel convinced in going! It's a unique experience, especially the safari! You will come out enriched with newly found knowledge
If you're planning to do more in one day, also check out Tirta Gangga, because that's about 1.5 hours drive from there