Many people dream of a place where they can get the most "bang for their buck" during retirement. Some calling it stretching the dollar. Bali is that dream place for many. Why? Let's dive in.
First, think about nature. Bali is like a beautiful painting come to life. There are beaches with soft sand and clear water. There are lush green fields that seem to go on forever. The air is fresh, and everything is calm. Every morning, you can hear the gentle sound of waves and birds singing. Well it also depends where you choose to stay. I would avoid the densely traffic areas 🙂
For someone looking to retire, Bali offers a mix of peace and excitement. You can spend a day just resting or exploring new things. And the best part? Living in Bali doesn't cost a lot compared to a lot of countries. So, you can enjoy more and worry less about money.
Cost of Living for Retiring in Bali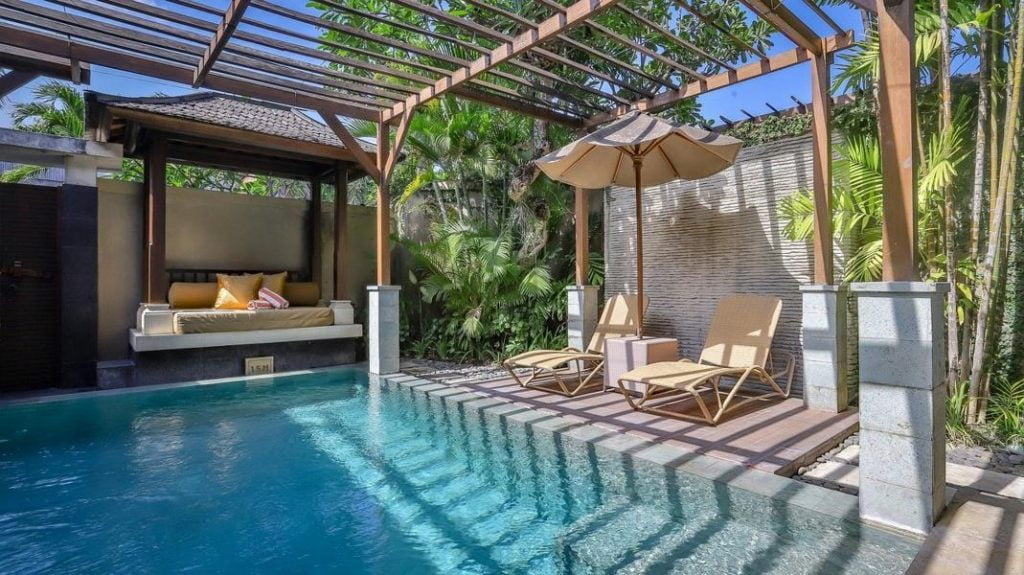 Housing
It's limited, your rent should be at least US $500 per month, since we're talking about retiring in Bali. This is one of the requirements to get the retirement visa (we'll talk about this later). The threshold is a bit high, but this can also give you a comfortable place and it should provide many options!
Transportation
Most likely you will want to own a scooter or car. It's doable. Small cars can cost around US $ 5000 (75 millions IDR). If this isn't an option, you can just also occasionally rent it (about $ US 20 per day) there is always Gojek or Grab to go around. New scooters cost around US $1300. Transportation has many different options and they are easy!
Expenses in general to retire
I've covered food and other expenses in great detail at cost of living in Bali. In there I wrote about for a single person it costing $624, this took into account a shared guest house. So now we got to change that by adding 315 to it, it comes down to US$ 939 per month. Later in this article I am discussing a requirement about financial proof of US$ 1500 being a requirement. Well my cost analysis gives you even $US 561 wiggle room is you meet the minimum criteria. Talking about the bang for buck right?
Preparing to retire in Bali: Key Considerations
Moving to a new place is exciting, but there's some homework to do first. Especially if that place is as unique as Bali.
Research is Your Friend
Before you pack your bags, spend some time learning about Bali. It's not just about the best beaches or cafes. It's also about the people and their way of life. Bali has its own customs and traditions. For example, there are ceremonies where streets might be closed. You might face some culture shocks that you might want to catch up on.
Paperwork
We'll talk about Visa requirements soon. Paperwork is another part of research. Besides the ones here, you might also require to do paperwork at home to do before you retire in Bali.
Visa and Legal Aspects: Retirement Visa (Retirement KITAS):
This special visa is designed for retirees who wish to live in Bali without working. It's all about enjoying your retirement years in paradise.
Steps to Get Your Retirement Visa (source: Imigrasi):
Guarantee Letter: You'll need a letter from a Tourism Bureau acting as your guarantor.
Valid Passport: Make sure your passport is original and valid for at least 18 months.
Financial Proof: You need to show you can support yourself. This can be from a pension fund or a bank, either from your home country or in Indonesia. You should have at least US$1,500 per month to cover your living expenses.
Insurance: You must have health insurance, death coverage, and legal liability insurance. This can be from your home country or purchased in Indonesia.
Accommodation Proof: You need evidence of where you'll stay in Indonesia. This could be based on buying accommodation worth at least US$35,000 or renting. Rent should be at least US$500 per month in places like Jakarta, Bandung, and Bali. In other areas like Java, Batam, and Medan, it's US$300 per month. For other regions, it's US$200 per month.
Employment of Locals: You should commit to employing at least two Indonesian citizens during your stay.
Once you've gathered all the necessary documents and met the requirements, you can submit your application at https://www.imigrasi.go.id/en/
Picking out a place to retire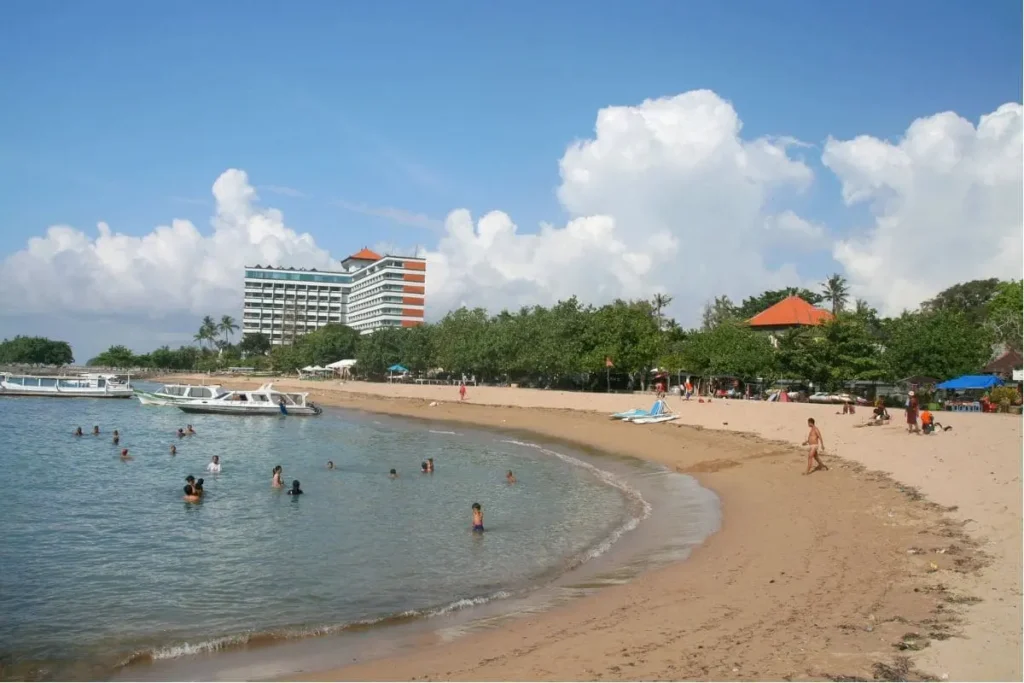 There are many places to pick out from. I have written about 20 places to stay in Bali. But here are some places. It's about the trade-off. Some areas might have something the other has not.
Ubud
Ubud is often referred to as the heart of Bali's culture. In the center of Bali where it is on a elevated area, it offers a cooler climate and is rich in arts and traditions. Many retirees are drawn to its wellness and yoga, improving health and longevity. However, it's worth noting that Ubud is quite crowded with tourists, and if you're a beach lover, the coast is a bit of a drive away.
Seminyak
Seminyak is the go-to spot for those who love a mix of modern amenities and beach life. It boasts international restaurants, a lively nightlife, and is just a stone's throw away from the beach. On the flip side, living in Seminyak can be a lot pricier than other areas, and it can get noisy because of tourists.
Sanur (seems to be a popular pick to retire)
Sanur offers a more relaxed beach town vibe. Its calm beaches are perfect for leisurely swims, and the overall atmosphere is less crowded and more laid-back, making it ideal for families, retirees or those looking for peace. However, if you're into vibrant nightlife, Sanur might feel a bit limited.
Uluwatu
Perched on cliffs with breathtaking ocean views, Uluwatu is a haven for those seeking tranquility and natural beauty. It's less developed than some of the other areas, offering a quiet escape close to some of Bali's best beaches. The trade-off is that local shops and amenities are limited, and it can feel a bit isolated. Besides that I feel that Uluwatu is a lot hotter than other places in Bali.
Kuta
Kuta is one of Bali's most famous areas, known for its bustling nightlife and long sandy beach. It's a hub of activity, with plenty of shops, restaurants, and entertainment options. While it's great for those who want to be in the center of action, it might is overwhelming for retirees seeking a quieter environment. Fun to visit when you have younger ones coming over to visit you. but retiring there if you you love the description.
Frequently Asked Questions
Is Bali a good place to retire to?
Absolutely, given its affordable living, rich culture, and beautiful landscapes. However, it's essential to be prepared for cultural and lifestyle differences.
Can I live in Bali permanently?
While foreigners can't "permanently" reside without periodic visa renewals, many live long-term using retirement or other visa types.
Got any other questions? please let me know in the comment box below!

Hi I am Dwi. I am a blogger, travel agent and a mom of a lovely daughter and wife to a supportive husband. I customize and plan tours in Bali and islands nearby for a living and have been doing this for more than 14 years. Get in touch via contact [at] taletravels.com