One of the most popular romantic and honeymoon destination in Asia is Bali. Lots of couples, honeymooners come to explore this island together. Adventure awaits them in Bali, so let's check what are the most romantic things you can do together. Let's just go over some of the rules:
Actually there is just one rule in general for couples: Don't argue, you are on vacation and a romantic getaway.
Hotel / Villa getaway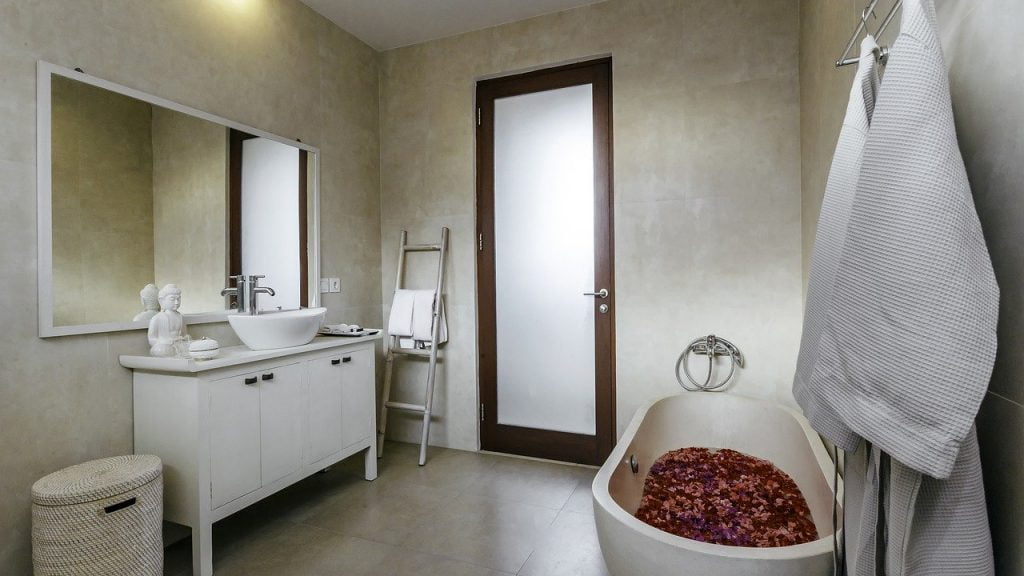 Pick a romantic hotel or villa. Get that honeymoon suite if there is. You will experience unparalleled luxury and romance. Sometimes it's just nice to spend a day in the room after touring around the island together. Pick out the right accommodation and don't go overboard with your budget.
Tip: Don't spend a whole vacation in just one hotel or villa, do also go to other places and spend some nights over in Seminyak, some in Ubud and explore the whole island while you are at it.
Adventure by scooter / motorbike
Do you have your international license? Are you and your partner ready for an adventure and experience Bali on a whole other level? Rent a scooter, and go around. Hold on to your loved one if you are on the back. Enjoy the hug from behind while you ride and explore the island.
Waterfall Visits
Some waterfalls require some short hikes and overall they are pretty easy to do. Overcome them together, and witness in awe the beauty and nature of Bali's many waterfalls. It's something picturesque moment you can eternalize together and share this romantic moment with your loved ones through social media.
Fine dining
Some restaurants offer an curated romantic dining experience. You would either dine between hundreds of candles laid out in the shape of a big heart. Or imagine yourselves in a gazebo with decorate with night lights and others to make your dining experience an unforgettable one in Bali.
Otherwise just a nice place to eat with your loved one is also something to be happy about. Just remember, if some things aren't in your budget, keep it simple and as long as you are together, you can make it also a romantic getaway by yourself.
Beaches of Bali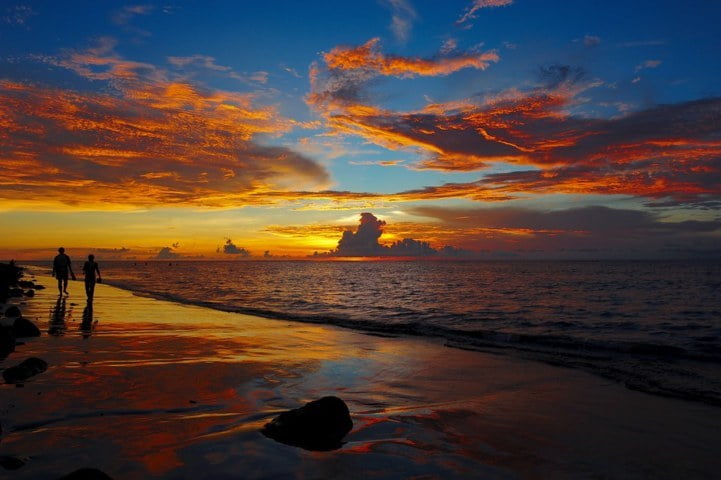 Walk early in the morning or just when the night falls. These are moments when it isn't too hot on the beach. There aren't many places with shade, but it is without a doubt one of the things you should do as a couple. Hold hands and walk the beach. Watching the sunset , sunrise or the moon while on the beach can be breathtaking in a way that you both won't forget.
Sunrise trek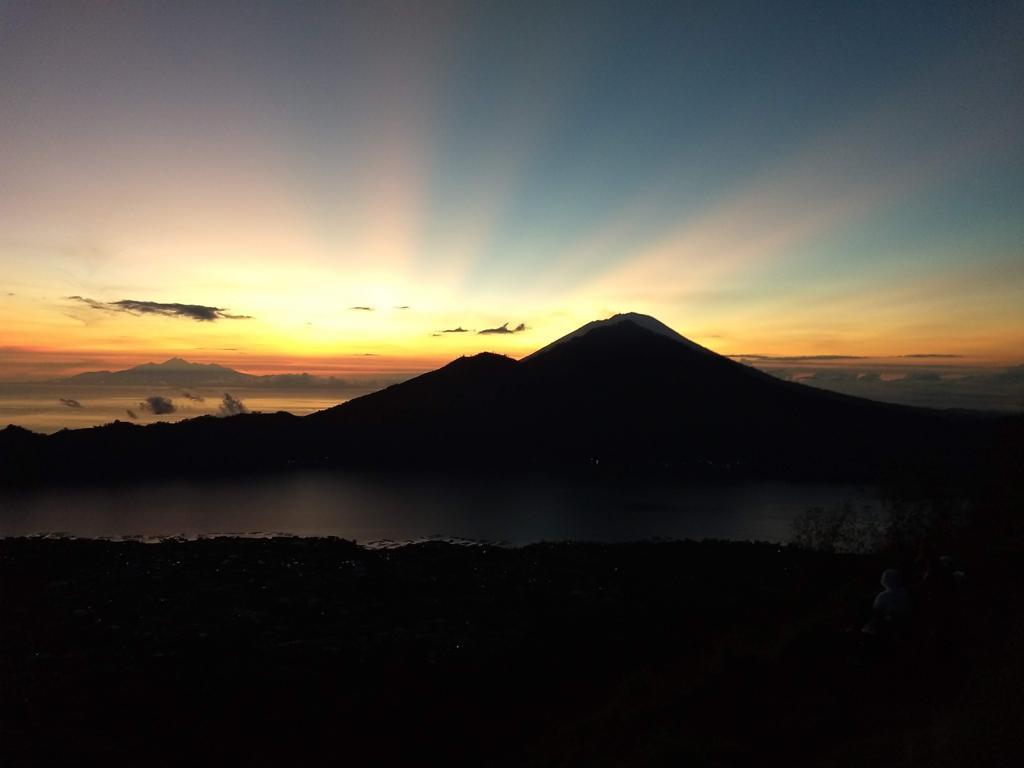 If you are both don't mind a 3-hour trek/hike then do the Mount Batur sunrise trek. The hike itself starts pitch black, and with a pair of lights, your guide and each other you start your walk up. At the peak you can watch the sunrise. The clouds, would color itself in different shades of red. The villages become visible, and a panoramic view is to take more than just a moment to let it all sink in.
The view, atmosphere an all will be a romantic experience you both won't regret doing. Before you reach afternoon, you most likely also did already 15000 steps. You will get several milestones while doing this.
Snorkeling or diving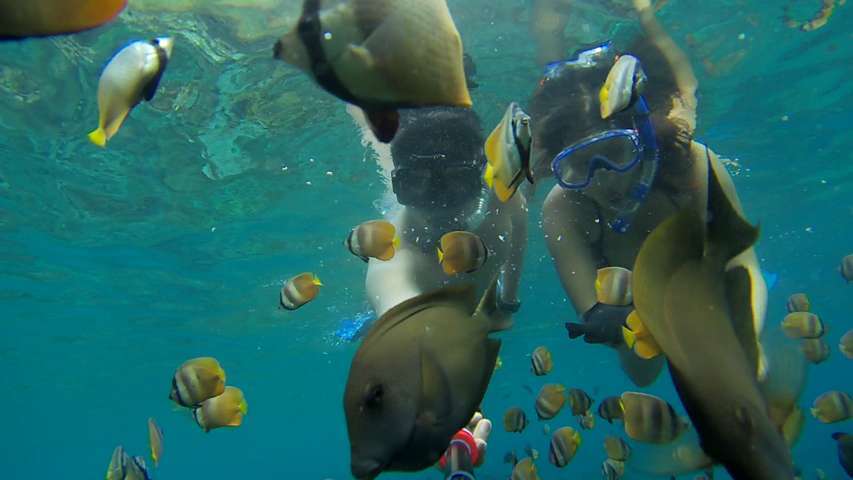 Some couple goals are different in a sense of adventure. Would you like to explore the corals around Bali? Well you can do them together. The best snorkelling spots in Bali mapped out for you! See the colorful fish, corals and marine life that millions of people have come to see as well. New experiences are always nice, and gives you something new to talk about. It might become a new hobby of yours if you haven't done this.
Cooking experience
In Bali you can take up cooking lessons. Most of them are in Ubud. It involves visitting the market, buying and learning about the ingredients. Make something authentic Indonesian. Cook for each other an exotic dish. A gastronomical romantic experience, and it's very educational! Try it out in Ubud. And while you are there spend a few days going around in Ubud. The monkey forrest, the ridge walk/hike and palace are sights you should see. There is so much going on in Ubud that you might need a few days here before going to the next destination.
The Bali Safari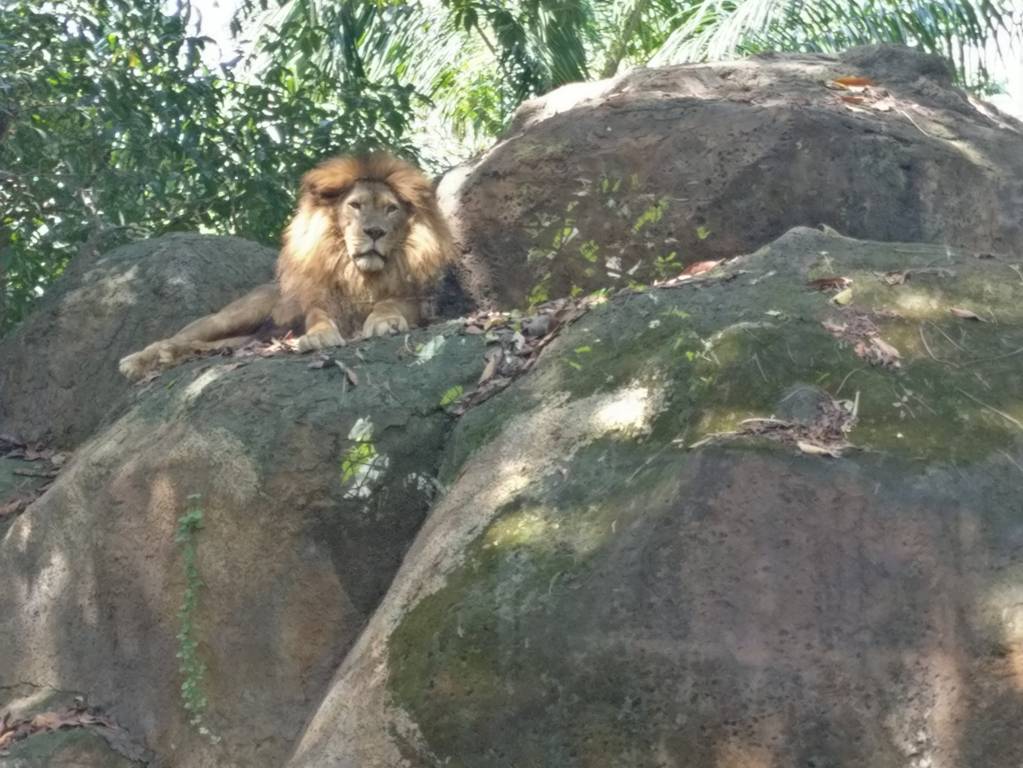 A date while in the safari park. It's not crazy, it's creative! Explore the exotic animals of Indonesia, India and Africa. The animals aren't caged, but are kept separate for each other safety. The animal shows and education are amazing to experience. See the small cats to the big ones, the tigers. Watch lions watching you in the Restaurant Tsavo. Bali safari park offers for everyone something they want. This isn't just any normal zoo. You just got to see it to believe it.
Go out clubbing
The night is young, the music is loud, and dancing is what you 2 want? Stay in Legian, Kuta, Seminyak, Oberoi or Petitenget. Most clubs are in these areas, where you can enjoy a night of dancing, clubbing and see how the Bali night life is.
Must places to visit in Bali as a romantic getaway
Are you up for exploring the island? That romantic adventure you have always been talking about? Well these are some of the must visit places and if I have a link, they include a guide as well:
How much do the romantic getaways cost in Bali?
There is no exact number of how much this costs. However it isn't going to be cheap. A misconception that is going on, is that Bali is cheap. It really depends on the person coming here and their income. For some doing romantic things for 3 weeks non stop isn't that expensive, and for others it might be. In general as a couple you can expect to spend around 120 US dollars per day. This is still keeping things modest. It can be cheaper of course, but it depends what activities you might want to do.
There you have it, with this you can fill your getaway with some romance, adventure and experience of a lifetime. Don't be surprised if you are going to use Bali as your annual romantic getaway because you will experience new things every time you would visit. Plan your tour around the island accordingly so you would optimize it for travel time, and time spend with your loved ones.
Have you done these romantic things in Bali? Am I missing something according to you? Let me know and I can add it if it seems fit.