We visited the Bali Safari Marine Park for a family trip recently. This park was closed for several months because of the coronavirus pandemic. Steps were made to ensure the safety of both guests and staff. Despite the virus not showing any slowdown, we decided to go and take safety measures of our own.
Read how Bali Safari Park is now after the pandemic. which Is different from this pandemic experience.
I thought it would be nice to read about it online for people considering going to the Bali Safari Marine Park. Since so many things were closed for several months there were some people that went to the park. They offered a 30% discount if you book through their website on their packages. Going there physically would not entitle you to the same discount. The discount/promo is valid until 31st December 2021!
Before entering Bali Safari Marine Park you will pass a hand washing station. You are asked to wash your hands. Wash your hands properly. When you enter you be checked upon your temperature. When your temperature is too high (I am not sure what number) then you won't be allowed to enter. If it was because of temporary sun exposure just wait a bit and cool down and measure again.
The staff are all wearing a mask. Some who have closer contact with the visitors of the park also wear a face shield. Seats and standing spots have been marked where you should not stand in order to maintain social distancing.
Throughout the park, you can hear an announcement about the prevention of spreading the coronavirus even further by wearing a mask and washing hands or using hand sanitizer. You are also reminded about social distancing via the announcement. All guests are supposed to wear a mask and washing stations are almost everywhere to be found. Masks and hand sanitizers are also sold throughout the park.
How to get to Bali Safari Marine Park
Bali Safari Marine Park is right next to the highway on the east coast of Bali, Jl. Prof. Dr. Ida Bagus Mantra. It is accessible by scooter or car. There are parking spaces for cars and motorbikes/scooters.
From Seminyak/Canggu it takes around 1 hour to get there depending on traffic. If you are coming from Uluwatu it will take longer.
Even though according to the schedule the first show start at 11.15 am, you can come earlier. The park opens at 9.30am and closes at 16:30 From the entrance to the first show it will take about 20 minutes. After ticket has been scanned you will be presented a QR-code that will go to a website for you to view the Map, schedule
How much does it cost?
Tourists

Adult 560k
Child 450k
Children < 3 years are free
Rounded up it's around 35 USD for adults. The locals get a different price so don't be surprised when you see that over there. This goes for almost all activities in Bali.
Besides the entrance fee you will also spend on drinks and food. Bringing in your own consumable is not allowed unless it is meant for your infant. If
Tsavo restaurant
Before entering Tsavo restaurant you are asked to use a hand sanitizer which is provided by the restaurant.
This is the goto place for eating and drinking. It's a bit expensive but you are behind huge glass watching either meerkats or lions. On average if you try to eat on a budget by sharing meals even, you will still spend around 100k IDR per person. We had 1 banana split, pepperoni pizza and a ginger ale the total was 182,600 IDR (including the 10% tax)
Almost everybody went to the Lion side, we decided to go to the Meerkats. Their as funny as King Julian from Madagascar! Their acts of randomness is a joy to watch for everyone.
The show schedule
Due to limitations and cut down, the park itself has some constraints. There are 3 shows, and not every attraction of the park is open. But when coming to the park these are the main activities to do:
Tiger show 11.15 at Harimau Amphitheater
Elephant Show 13:00 Kampung Gajah
Animal Education: 15:00 Hanuman Stage
Safari Journey from 09.30 – 16.30 start at Toraja Terminal
The shows are all around 30 minutes and bring awareness to the endangered species, how few are left and why.
The attraction which was not available but asked for by some tourists in the park was the Elephant ride. It's not really my thing. I simply don't like such things.
Friendly for wheelchairs and strollers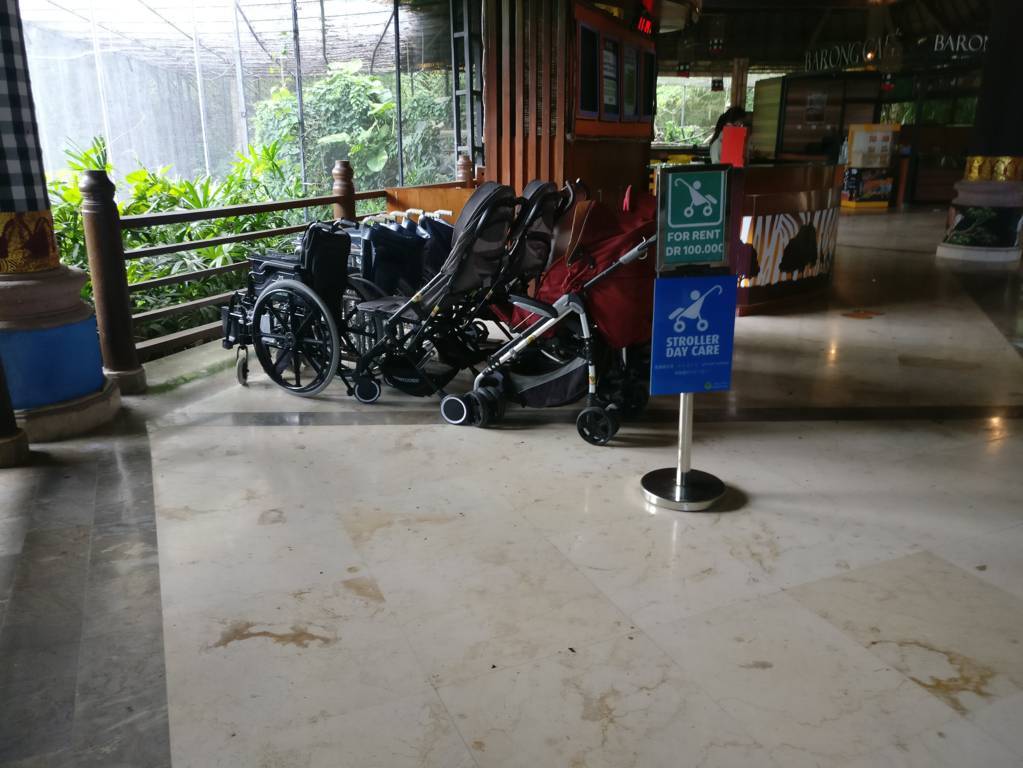 The park is very accessible. If you come with your baby or require a wheelchair you can even rent one for 100k IDR. Where there are stairs they also made a ramp for those who require it. There are plenty of seating opportunities to take a rest.
The most fun at Bali Safari Marine Park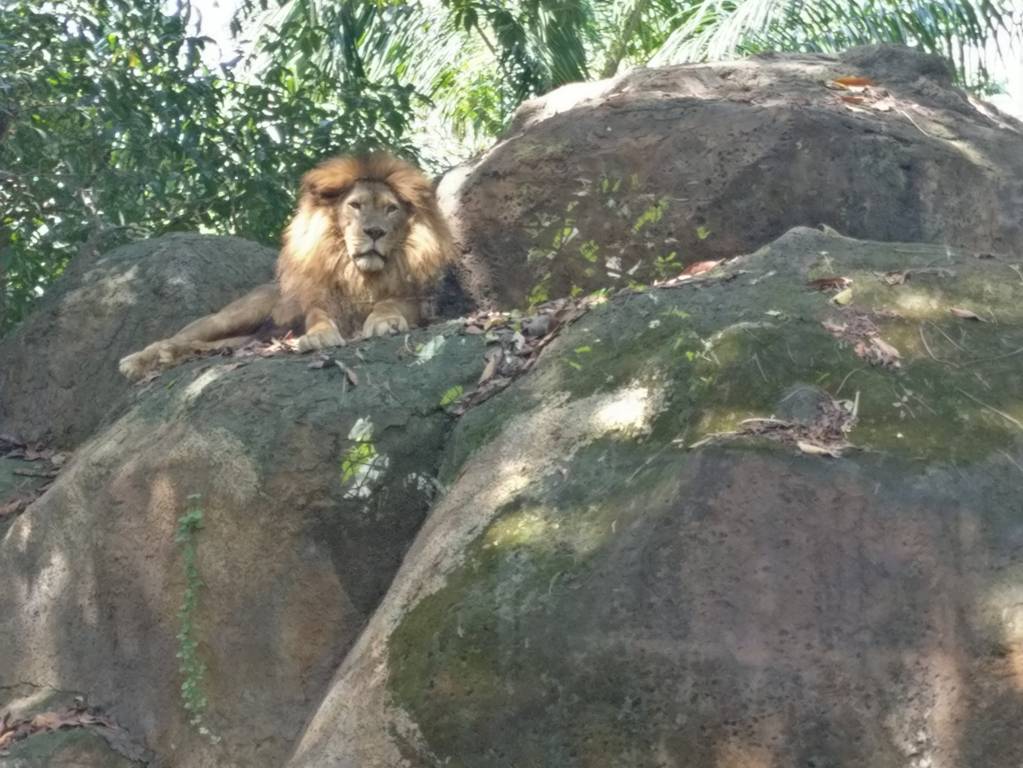 I think the most enjoyable was the Safari Journey. We will go on a bus through the jungle. The jungle is divided in several tropical places in the world and they have a lot of animals to see. In fact the park houses more than 100 animals (pretty sure far more than that). So sit back and relax this panoramic show.
In the bus, we shared with around 20 other passengers are closed and airconditioned environment. During the Pandemic, I can imagine some people would not be comfortable. Some people "cannot" use a mask (properly). So keep in mind when you enter this attraction. The staff didn't ask to put the mask back on from the passengers in question who took it off or didn't wear it properly.
Great experience for families. Especially a baby's day out in Bali
Are you in Bali with a baby? Bali Safari Marine Park is one of the fun family activities for all ages. The park is big enough to walk around and see plenty of animals at your own pace. It's great and accessible for everyone.
Take a safari tour with the bus, just make sure it's not too busy in there. Go to the petting zoo, we didn't pet the animals but it's a joy to see for children and babies how they react to everything around them.
Do not forget to also visit the aquarium. Piranhas will be fed at 10 am! you might want to see that, we arrived at 11:15 and because of that we missed the first part of the tiger show and the piranha feeding.