Balinese massage is a special way to relax and heal, born in the beautiful island of Bali. Imagine a mix of gentle touches, soothing oils, and techniques from Asia's best traditions. It's not just about easing sore muscles, but also calming the mind. This massage became popular in the 1900s, with travelers falling in love with its after-effect. In this article, I'll talk about everything related to the Balinese Massage, from history to what is expected now in a session and it's benefits. I will end with some nice recommendations for you!
History and Origin
The massage's history dates back to 600-800 AD when traders brought Hinduism and Buddhism to Indonesia. They likely brought massage rituals too. Balinese massage combines techniques from Ayurveda India, China, and Indonesia. The herbal oils resemble those in Ayurvedic massages. The pressure techniques come from China, while beauty rituals from Java's royal palaces add to the experience.
Dutch Doctor W. Weck first documented Balinese medicine in the 1930s. Unlike Thai massage, which has many texts and is government-regulated, Balinese massage was lesser-known until Weck's records. Balinese massage focuses on relaxation, using acupressure, stretches, and gentle strokes, offering a unique, soothing experience. (source: Karma Group on Traditional Balinese Massage)
Balinese Massage Techniques and Characteristics
Balinese massage is a unique experience that touches every part of the body, from the top of the head down to the feet. Imagine lying down and feeling gentle stretches pulling away your stress. Then, the therapist rolls the skin, kneads away tight knots, and softly strokes to relax the muscles. But it's not just about the touch. The massage also focuses on special points in the body. Pressing these points can help blood flow better and balance the body's energy.
What makes this massage even more special is its roots. It borrows techniques from different places. There are touches of India, hints of China, and whispers of Thailand in every movement. All these influences come together to create a massage that's not just about relaxation. It's a journey that takes you through different cultures, all while lying on a massage table. It's truly a world tour for the senses.
Creating the Right Atmosphere To relax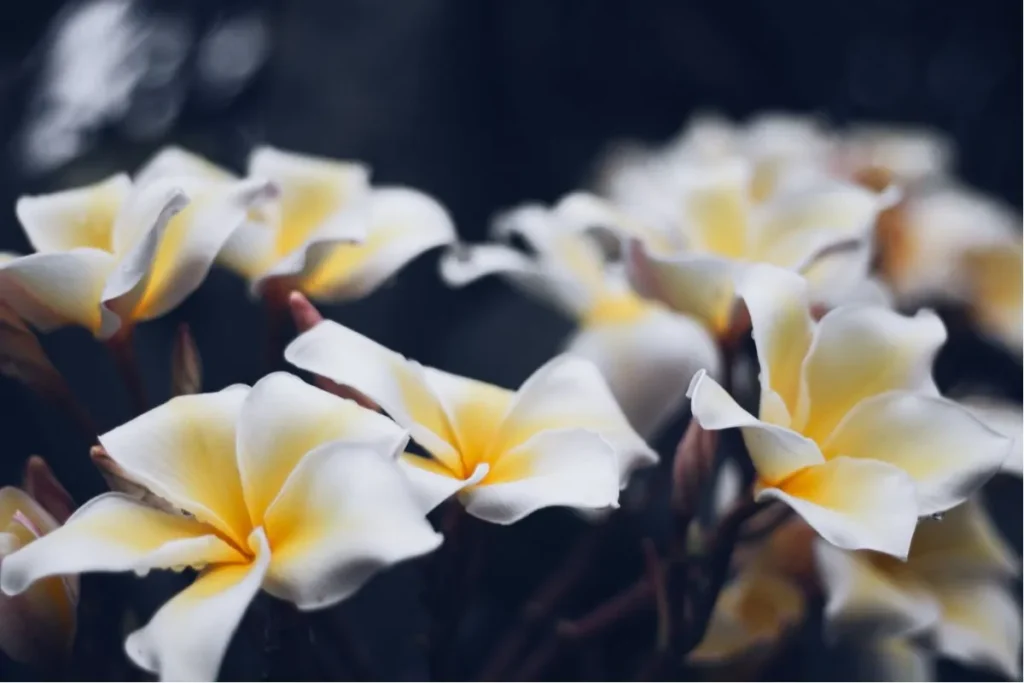 A good Balinese massage needs a calm place. It helps you relax and feel the massage deeply. The room's smell is also important. Scented oils make the massage feel and smell amazing. These oils don't just smell good; they also help the therapist's hands glide smoothly. Some favorite oils are jojoba and sesame. There's also Thaitian monoi and coconut, which remind you of tropical beaches. Ylang-ylang and rose oil have sweet, calming scents. But the star is the frangipani (Plumeria) essential oil. It's rare and has a special smell that takes the massage to another level. In short, the right place and the right oils make the massage perfect.
Benefits of the Balinese Massage
A Balinese massage is like to a short getaway for your body and mind. Do you feel stressed? You may unwind and put your problems behind you after this massage. It goes beyond merely looking and feeling nice. Additionally, the massage improves blood circulation, which aids in the body's natural cleansing process. The massage reduces the pain of any tight or aching muscles you may have. Your skin feels smooth and silky as a result. What's best? the massage oils that were applied. It's not only that they smell fantastic. They may make you happier and more upbeat. So, to put it simply, a Balinese massage improves your whole sense of well-being. So to sum up the benefits of this massage:
Helps reduce stress and relax the mind.
Boosts blood flow and helps detox the body.
Eases tight or sore muscles.
Makes skin soft and smooth.
The scented oils uplift mood and enhance relaxation.
What to expect during a session
Balinese massage is usually done on a comfy bed or a mattress. The room often smells lovely because of special scented oils. The therapist uses strong pressure to fix tight knots and sore muscles with palm pressure and palm strokes over the muscles. Most times, the massage lasts about an hour up to 2. So, you lie down, relax, and let the massage do its magic for a whole session. You can expect your Back, legs, head and feet including your toes to have a whole different feeling after. During a session the therapist should also ask you how is the pressure in order to adjust it.
When you go for this massage, you usually wear very little, just a boxer short. But don't worry, you're covered with a cloth, when switching position this might uncover you for a bit. It's a good idea to take a shower. It helps you feel clean and relaxed. Most of the times a woman will massage a woman, a man will massage a man. You can request otherwise as well for your comfort.
How much does a Balinese Massage cost?
The cost of the massage is mostly around IDR 90,000 for 1 hour (slightly less than $6 USD). You can also adjust to only have your back massaged or feet. It's what you want. Some massage Spa's would charge even IDR 250,000 ($16 USD) for an hour.
If you do a massage in your hotel or villa, expect it to be more slightly expensive.
The people offering massages on the street
I actually don't go into these offers. Most of them aren't licensed therapists. Especially the young-looking ones, most of them lack experience. I've heard stories from travelers who engaged in such massages. They said it's just gentle touches and strokes, a nice feeling but not really a massage nor feeling relaxed after.
Balinese vs Swedish Massage
Both Balinese and Swedish massages help you relax and feel better. The Balinese massage uses a mix of different methods to treat the whole person, both body and mind. It's like a full package of relaxation. On the other hand, Swedish massage mainly works on making your muscles feel relaxed. It's great for getting your blood circulation and helping tight muscles loosen up. So, if you want a massage that thinks about both your body, feelings, and mind, go for Balinese. But if you just want to work out some muscle knots and feel refreshed, Swedish might be the way to go.
Balinese Massage:
Originates from Bali, Indonesia.
Combines acupressure, reflexology, and aromatherapy.
Targets knotted muscles, achy joints, and aims to balance the body and mind.
Associated with Ayurveda holistic practices.
Enhances blood and oxygen circulation.
Swedish Massage:
Known for its signature 'hand chop' technique.
Focuses on the upper layer of muscles.
Uses motions that chop, tap, knead, and roll.
Aims to release muscle tension, boost circulation, and soften connective tissue.
Particularly beneficial for the lower back, shoulders, and neck.
Balinese vs Thai Massage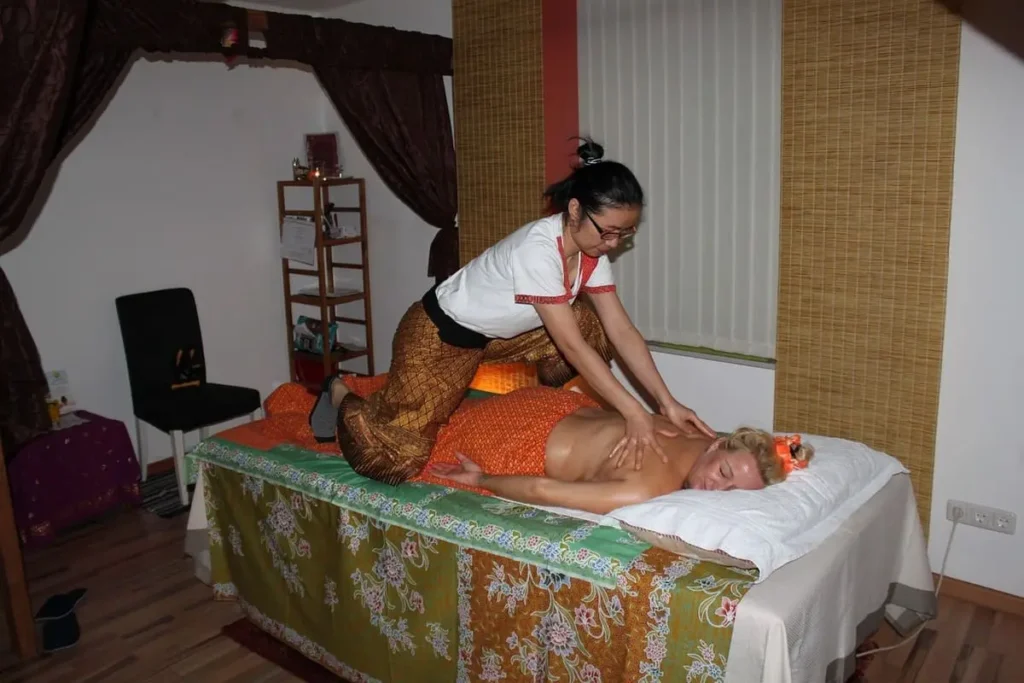 I mentioned the Balinese points above already so the difference in Thai Massage is more active, emphasizing stretching and alignment of the body:
Combines yoga postures with various pressure techniques.
More active than Balinese massage, involving passive yoga-like stretches.
Requires the recipient to be more physically involved.
Aims to relieve tension, stimulate circulation, stretch limbs, loosen muscles and joints, improve posture, aid digestion, boost energy, and reduce anxiety.
Recommendation
Ramayana Mall in Denpasar on the top floor. This mall targets locals as their audience. So it is not a tourist trap! Expect a nice and good massage for a fair price. Last time I want it was IDR80,000 but this might have gone up already. some reviews are here: UlasanTempat
The other one I recommend does house visits and is more expensive because of that. Besides the price, it's one of the better relaxing massages I've had. You can contact Miss Vera via WhatsApp for that: +6285940800210

Hi I am Dwi. I am a blogger, travel agent and a mom of a lovely daughter and wife to a supportive husband. I customize and plan tours in Bali and islands nearby for a living and have been doing this for more than 14 years. Get in touch via contact [at] taletravels.com