Lippo Mall is one of the few shopping malls in Bali. This one is located in Kuta opposite of the church, on Kartika street. This place houses different kinds of events as it has enough space for it. There are 3 floors of shopping opportunities and you can easily spend a (hot) afternoon here. Pets are welcome, as long as your pet wears a diaper! Further below I've got a map for you with the location and nearby hotels.
Cinema at Lippo Mall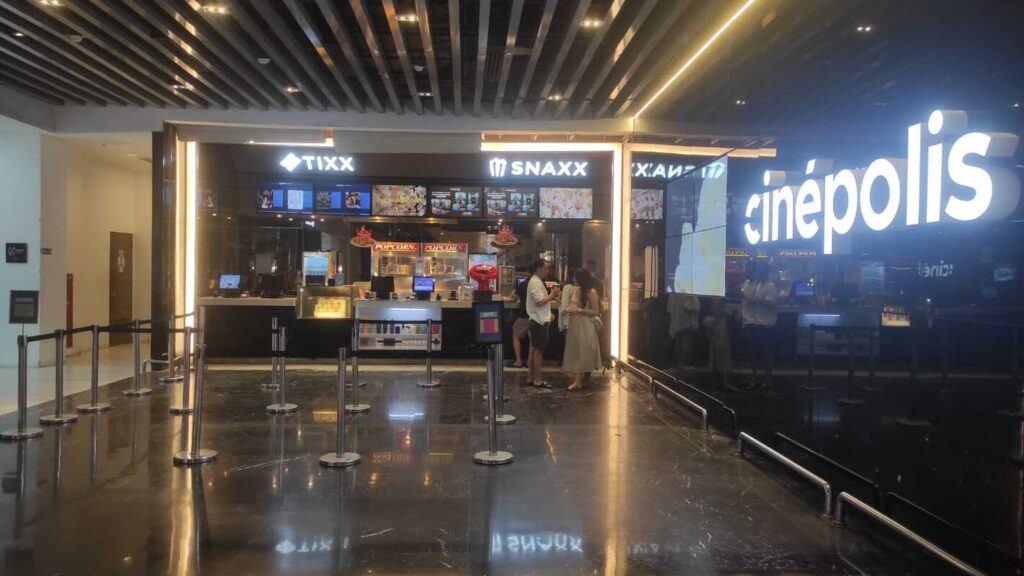 The Cinemaxx Theater at Lippo Mall Kuta in Bali is a popular destination for movie-goers. It offers a comfortable viewing experience with cozy seats and cold air conditioning, providing a respite from the Kuta heat. The theater shows movies in their original language with local subtitles. There is also a VIP cinema where you sit in these super amazing comfortable luxury reclining chairs. Blankets provided if the airconditioning is too hard. It's an experience you should try. normally tickets are around IDR 50,000 ($ 3.25) and for VIP it is around IDR 200,000 ($ 13.00) depending on duration of the film as well.
iBox Lippo Mall Kuta Bali
iBox is an official Apple Authorized Service Provider and is inside the mall on the ground floor. They ensure you get genuine products and top-notch after-sales support. From the latest Apple gadgets to official accessories that go with them. Open daily from 10:00 AM to 10:00 PM, for those in need of Apple support and products. Their phone: (0361) 8978039
Accommodations Near Lippo Mall
If you are looking to stay near the mall, you should be around Kartika Street. Some of the popular hotels here are:
Eden Hotel Kuta Bali
Grand Ixora Hotel
Bintang Kuta Hotel
Aryaduta Bali
Here's a map with the hotels near Lippo Mall:
It's a Shopping Mall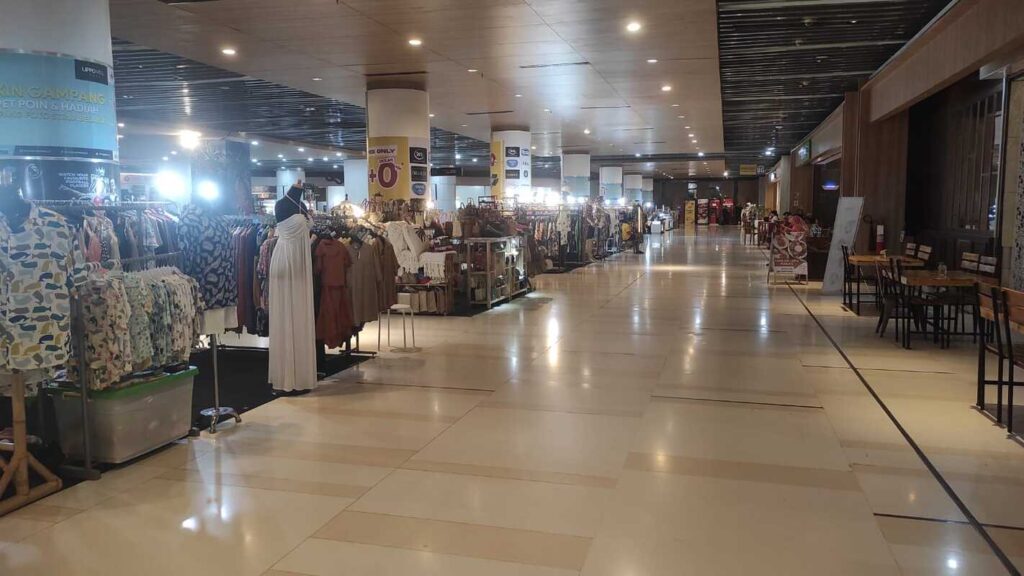 Alright, let's address the elephant in the room – shopping! Lippo Mall is great for the shop-a-holics. From high-end boutiques to local artisan stalls, there's something for everyone. I remember finding this quirky little shop tucked away in a corner, selling handmade Balinese crafts. It's great for souvenirs as well! You can find the shopping mall when you take the escalator down towards the parking area. Love shopping? check out shopping in Seminyak
The Playground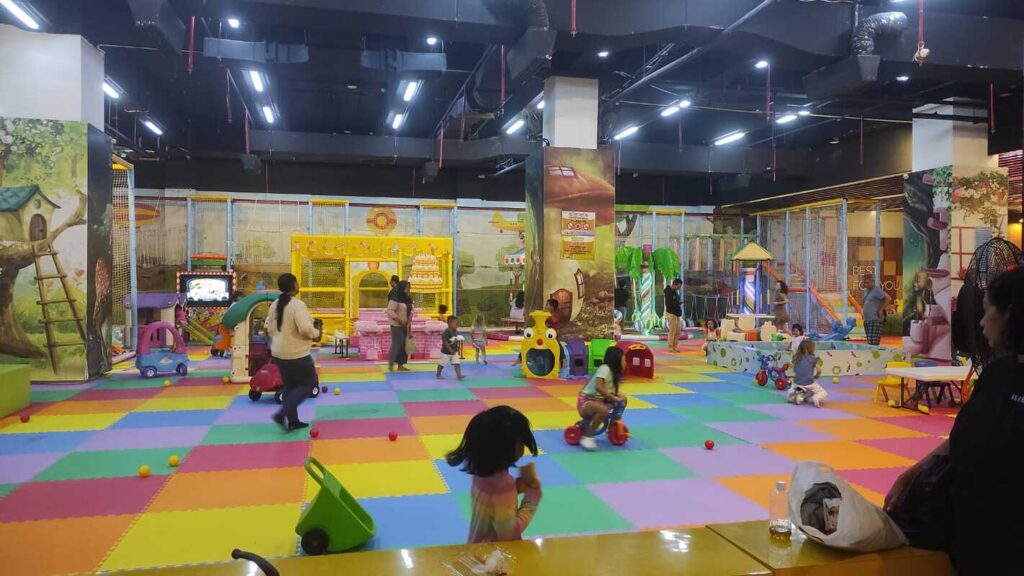 If you're traveling with kids, then you got to visit this mall. The playground is a mini wonderland. I take my daughter there many times. There are comfortable massage chairs, benches and seats for the parents to watch from afar. You can also join your child in the playground, it's spacious enough and safe! If you are with kids, I Highly recommend Bali with kids, an article with all kinds of kid-friendly activities.
Food and Entertainment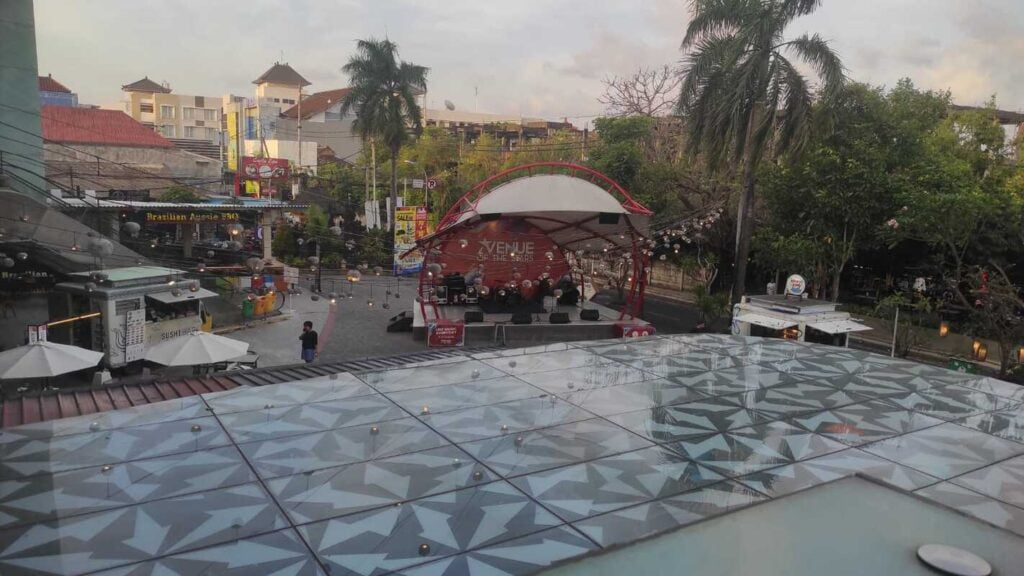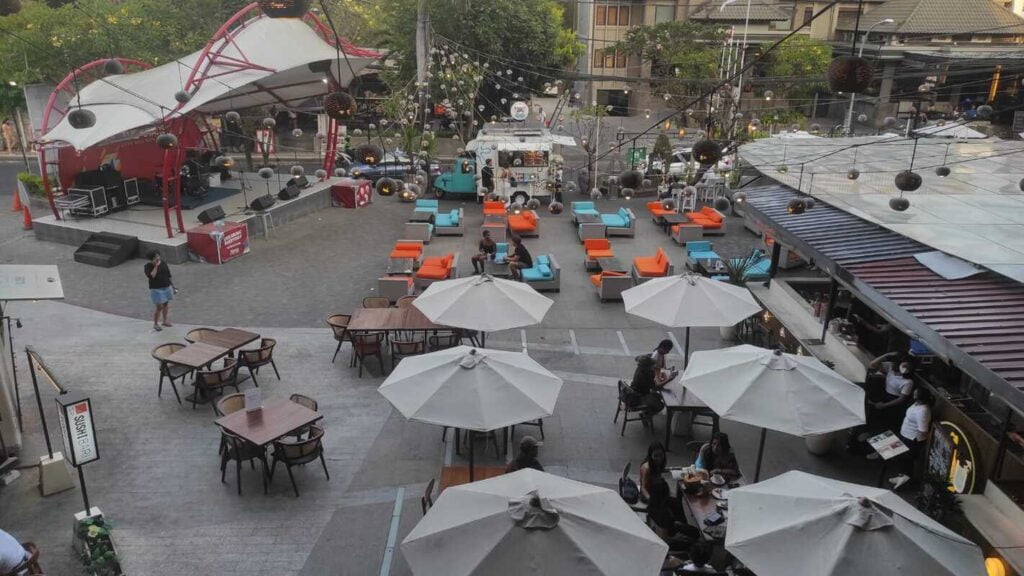 Both inside and outside there are plenty of food choices. This is where you can try the "safer" street food. The taste is a bit catered to the foreigner. Outdoors there are food stalls offering different tastes from all over. From time to time there is a band playing there as well on the stage. It's very nice to just take a break and a seat. Have a cold beverage, or even just some foreign or local Bali food!
Another fun thing is, there is an arcade with plenty of fun games!
Lippo Mall in Kuta makes a great time to spend
It's not just a mall, it's a Bali experience redefined. From cinematic delights to tech treasures and culinary gems, it captures the island's modern shopping experience. Whether you're a Bali regular or a first-timer, Lippo Mall is a must-visit.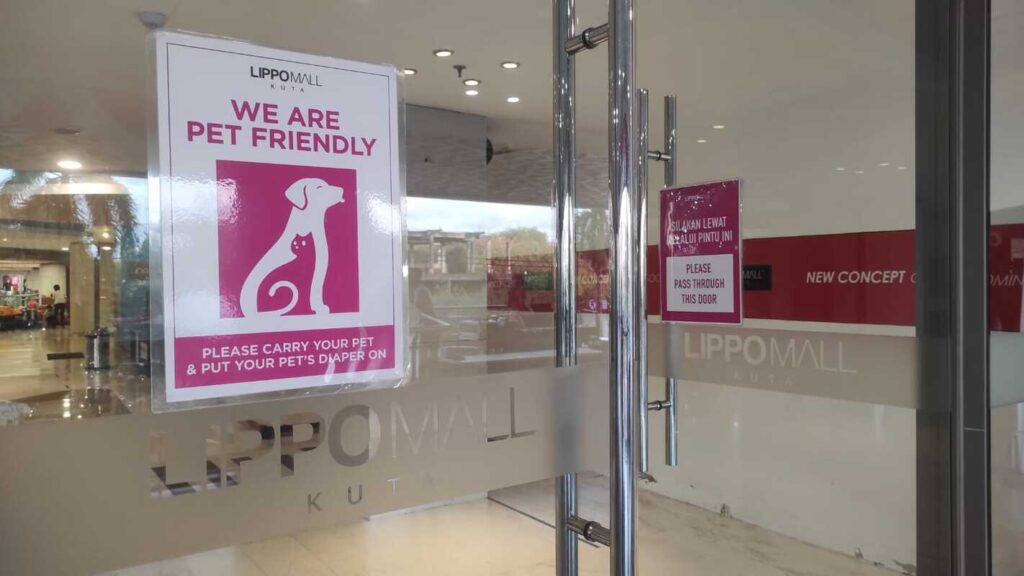 P.S. Just want to share it with you if you have any pets, they are welcome!

Hi I am Dwi. I am a blogger, travel agent and a mom of a lovely daughter and wife to a supportive husband. I customize and plan tours in Bali and islands nearby for a living and have been doing this for more than 14 years. Get in touch via contact [at] taletravels.com