Bali is famous as a dream spot for party-goers, surfers, and those looking for adventure. But there's more to it than just sunny beaches and lively nights. Bali is also packed with fun things for families to do, making it an excellent vacation destination for families. Imagine watching cheeky monkeys, strolling through green rice fields, or having fun in the waves. Bali has special moments for everyone, no matter their age. In this guide, we'll take you on a tour of Bali's best spots for families. We'll show you places and activities that kids will love and remember for a long time. Ready to explore both the relaxing and adventurous sides of Bali? Let's go!
Markets and Shopping Malls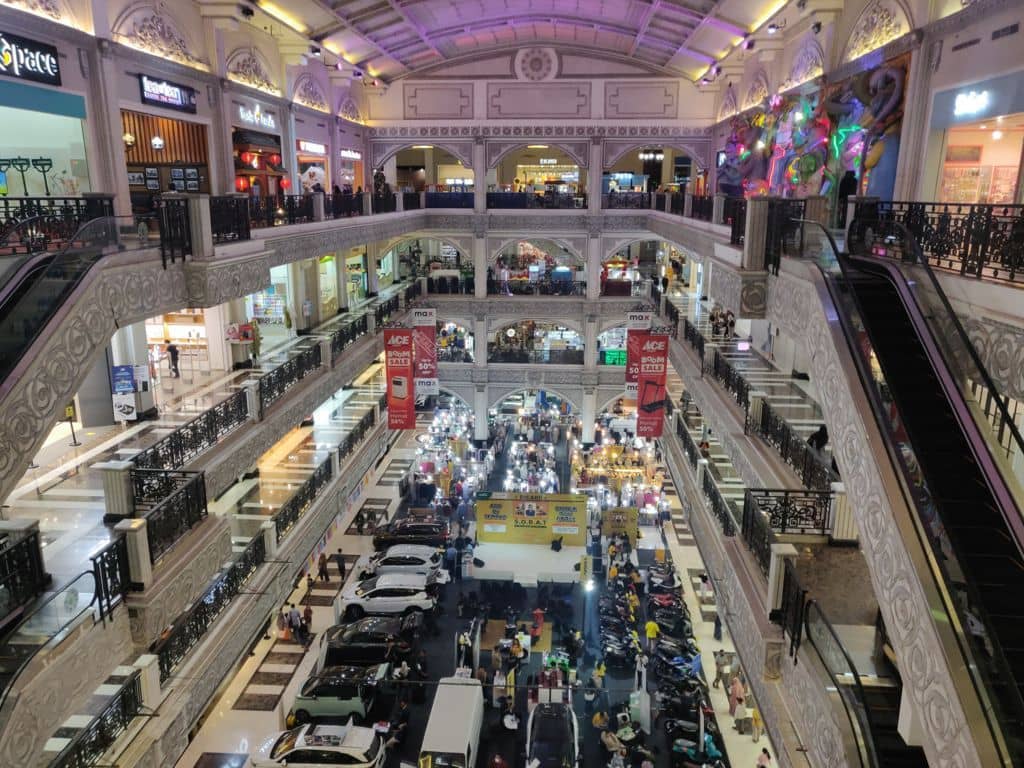 Bali's lively markets and shiny malls are like two sides of a coin, showing both the island's deep-rooted traditions and modern vibes. When families wander through the markets, they're surrounded by a burst of colors, scents, and sounds. Kids will love looking at all the little treasures, handmade jewelry, and colorful fabrics. If shopping is not for them, there are arcades and playgrounds as well. On the other hand, Bali's malls offer a cool and fancy shopping experience. They have big brand stores, fun spots for entertainment, and tasty places to eat. So, whether you're looking for a special gift or the newest outfit, shopping in Bali is sure to be a highlight of your trip. Recommended are:
Resort Facilities & Resort Hop: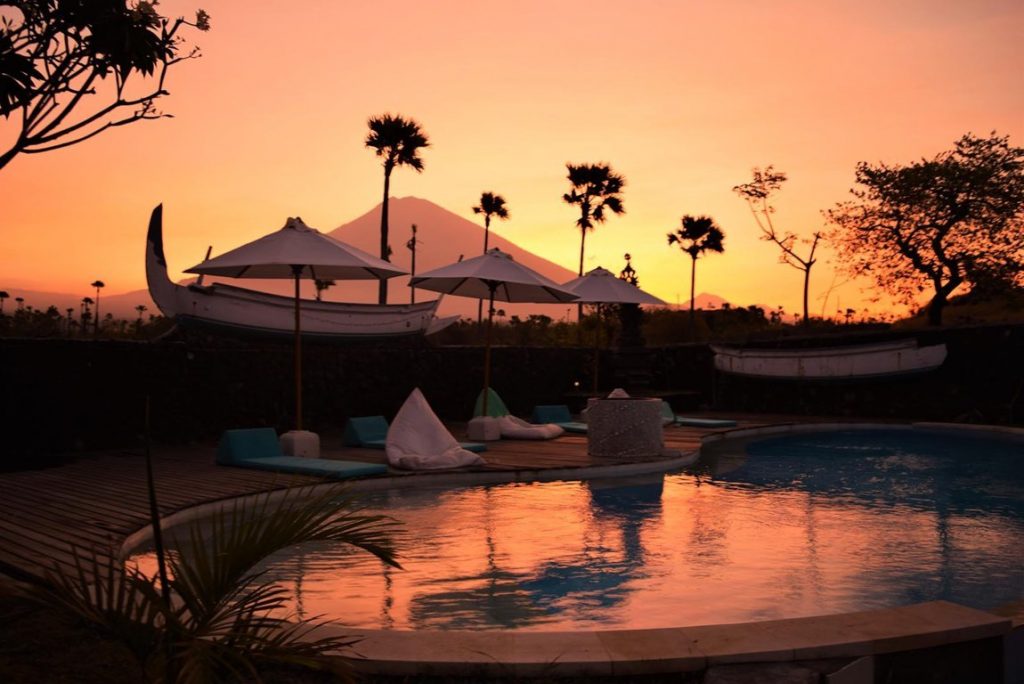 Bali's resorts are more than just a place to sleep; they're like mini-adventures waiting to happen. Think about starting your day with a splash in a sparkling pool or watching your kids rush to the kids' club, excited for a day filled with fun crafts, games, and making new buddies. And don't worry, these clubs have expert staff to make sure kids have fun safely, letting parents kick back and relax. But guess what? The adventure isn't just in your resort. Many families love the idea of 'resort hopping'. It's like a mini-tour to see what cool things nearby resorts offer, from special pools to cozy beach spots and tasty food places. Every Bali resort has its own special touch, giving families loads of cool choices. So, get ready to jump into this world of comfort and discover all the fun things waiting for you.
Active Adventure
Bounce Bali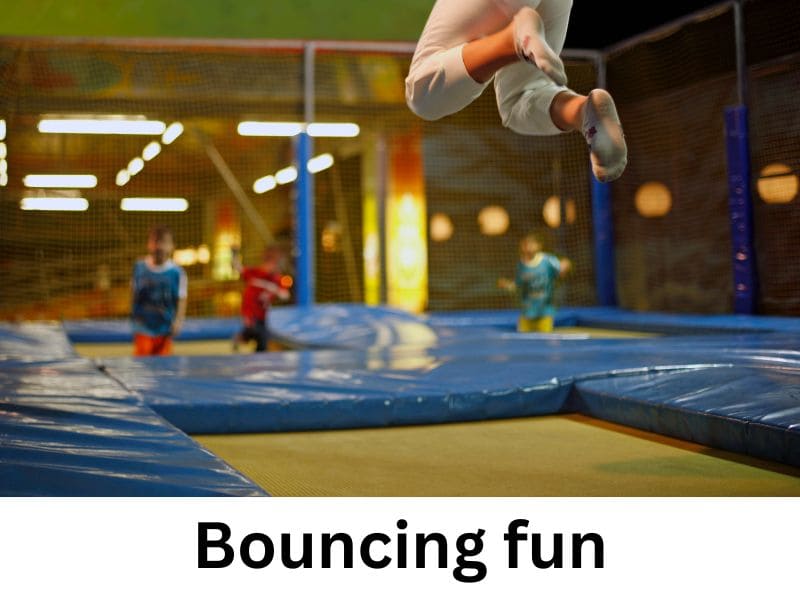 Jump into a world of endless fun at Bounce Bali, an indoor trampoline haven that promises to keep the energy levels high and the laughs louder. With wall-to-wall trampolines, kids can bounce, flip, and run, letting their thoughts run wild. It's not just about the jumps; it's about building confidence, better balance, and most importantly, having a blast. The padded floors and safety nets ensure that even the littlest of jumps can enjoy without a fear. For children, it's a place of freedom, where every leap brings a new finding and every landing a sense of accomplishment. It cost about IDR 135,000 ($9 USD) Find out more at Bounce Bali.
Waterbomb Bali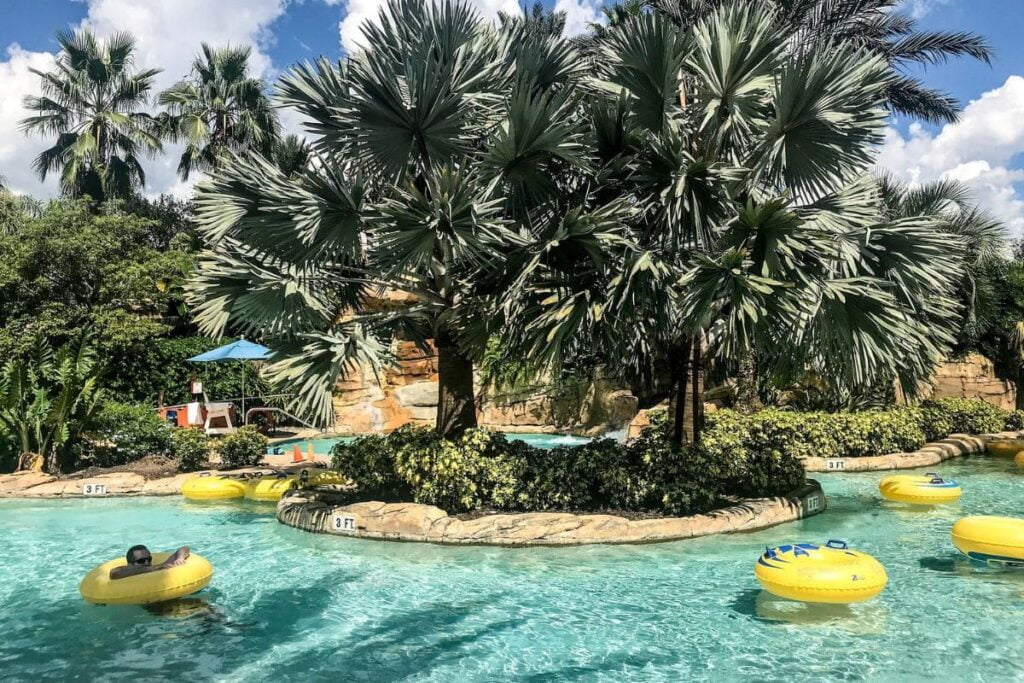 Dive into Waterbomb Bali, Asia's top water park, and discover a world of watery fun for kids and grown-ups alike. Whether you're a fan of heart-racing slides that twist every which way or prefer a calm float down a lazy river surrounded by tropical beauty, there's a splashy adventure for everyone. Kids can test their bravery on the wild rides or join in for a big water splash fight. And with comfy spots to relax and special areas just for kids, families can easily spend a whole day enjoying the water fun. It's more than just a park; it's where kids get to love the water, learn to be safe, and make memories they'll always remember. Entrance is about IDR 365,000 ($25 USD) per person. More info at Waterbomb Bali.
Surfing Lesson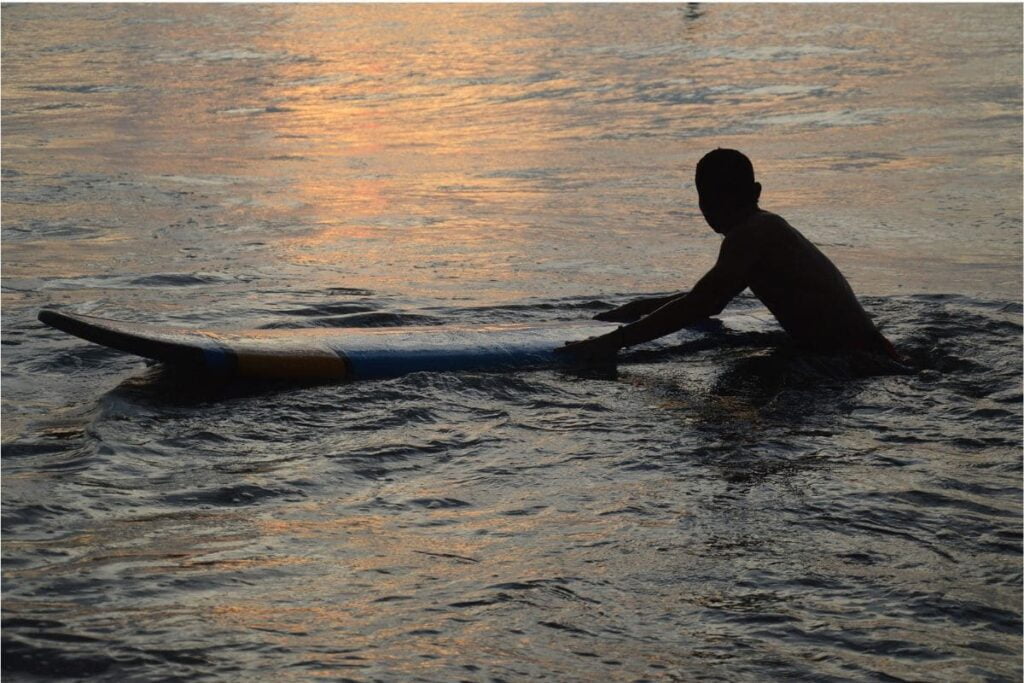 Catch a wave and feel the real Bali vibe with surfing lessons at one of the many beaches in bali. Set on the beautiful beaches of Seminyak, Sanur and Legian, this school is the perfect spot for kids to dive into the world of surfing. With the help of skilled teachers, kids get to learn all the cool surfing moves, from standing on the board to riding their very first wave. Surfing is more than just a sport; it helps kids get strong, learn to keep trying, and appreciate the ocean. For them, every wave is a new adventure and a chance to feel proud of themselves. You can find surfing for beginners at Legian, and Seminyak beach. The prices differ per school.
Zipline
Elevate the trip with an exciting zipline experience at Alas Harum Swing in Tegalalang Ubud or Zipline and Sky Bike Experience in Ubud Bali. Suspended high above the ground, kids can glide taking in sweeping views of Bali's lush landscapes. The feeling of flying through the air, with the wind in their hair and the world below, is thrilling. Safety belts and trained guides ensure that even first-timers feel safe. Beyond the thrill, ziplining offers children a unique view of nature and instills in them a sense of bravery and adventure.
Watersports in Tanjung Benoa: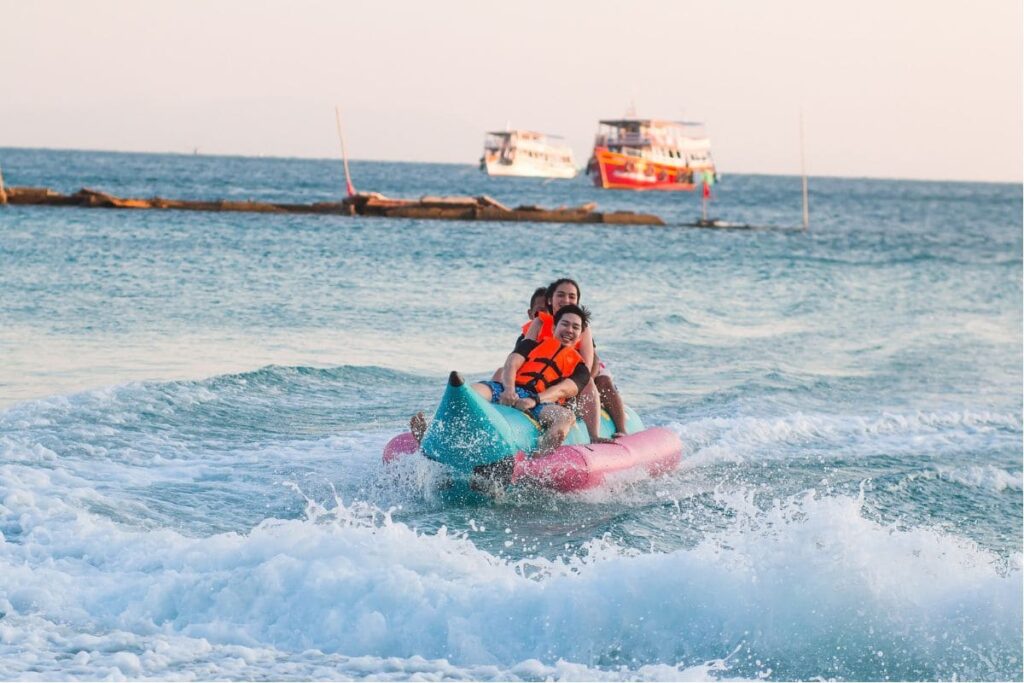 Venture into a world of aquatic thrills in Tanjung Benoa, Bali's hub for watersports. From the thrill of jet skiing across the azure waters to soaring high with parasailing, the choices are endless. Children can hold on tight for a fun-filled banana boat ride or explore the underwater world with a seawalker adventure. Each activity is created with safety in mind, ensuring kids can enjoy the thrills while being in a controlled environment. It's a chance for them to challenge their limits, learn new skills, and build a love for the vast ocean. The price is IDR 395,000 ($26 USD), find more at water sport Bali
Cultural and Educational Activities
Balinese Cooking Class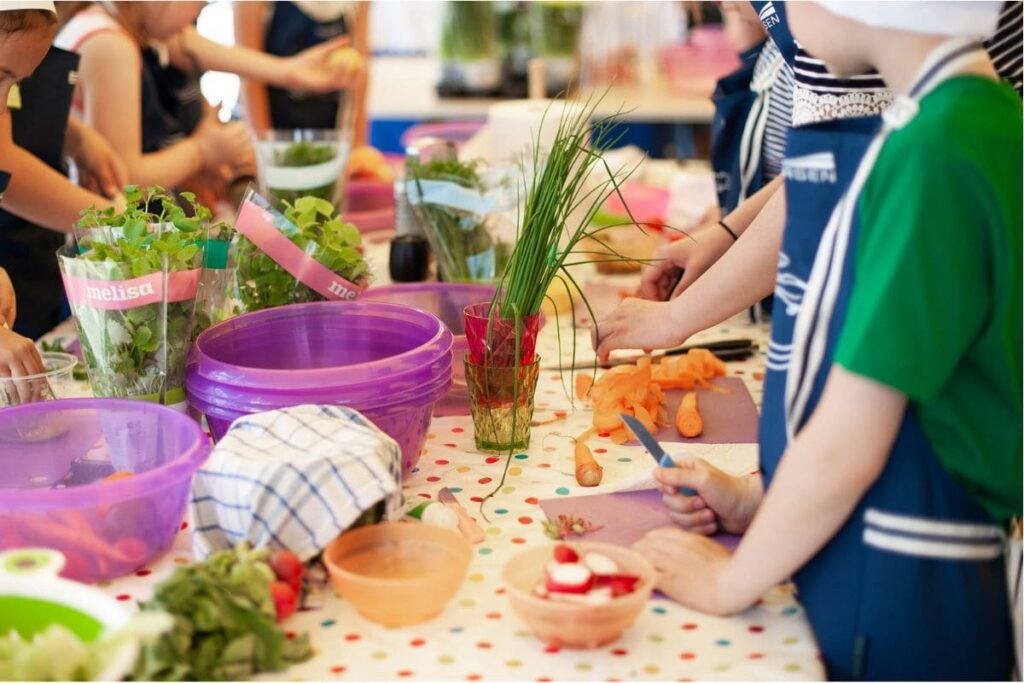 Take your kids on a tasty trip with a Balinese cooking class at the Holiday Inn Benoa. With the help of expert chefs, kids get to try making real Balinese food. They'll learn everything from mixing spices to whipping up yummy desserts. But it's more than just cooking. They'll also discover the stories and traditions behind each dish and ingredient. This class is a mix of fun and learning, where kids can grow their love for cooking and get a special taste of Balinese culture.
Visit a Temple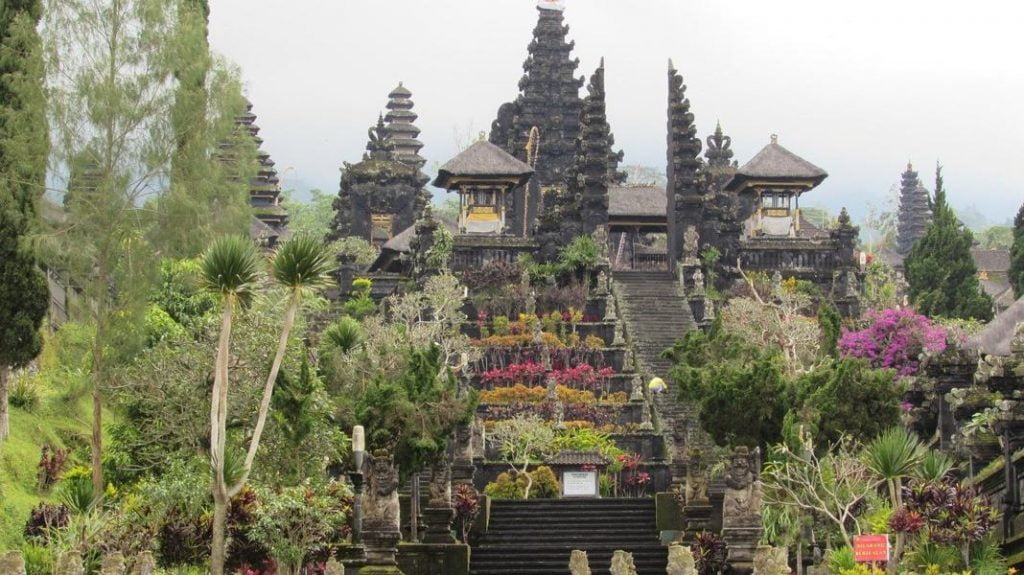 Bali's heart and soul shine through its old temples, and places like Tirta Empul in Ubud and Tanah Lot Temple are must-visits for families. Here, kids can watch special ceremonies and see how much the Balinese people care about their traditions and gods. With amazing statues, peaceful water spots, and stories about each temple, there's so much to learn and see. It's a great way for kids to understand respect, spirituality, and the different beliefs that shape our world.
Balinese Dance Show
Let your children be mesmerized by the rhythmic beats and bright colors of a Balinese dance show at Ubud Palace, Made's Warung in Seminyak (recommended), or at the Uluwatu Temple. These cultural shows are a visual feast, with dancers adorned in intricate costumes telling tales of myths and legends through their graceful movements. The accompanying music, played on traditional instruments, adds depth to the story. For kids, it's a window into Bali's rich artistic heritage, where they can respect the skill and dedication that goes into each show and be inspired by the island's creative spirit. At Made's Warung in Seminyak, not only the location is great, but you can enjoy a dinner at the same time. Here it shows on Wednesday and Sunday, dinner time (starts around 7pm) followed by salsa.
Devdan Show
Step into a world of wonder with the Devdan Show at the Nusa Dua Theatre. This cultural performance that shows Indonesia's diverse heritage. It takes audiences on a journey across its many islands. With a blend of traditional and contemporary dance, aerial acrobatics, and stunning visuals. It is guaranteed that this show captivates children from start to finish. You could say an unforgettable educational experience, where kids can learn about the different cultures, traditions, and stories that make up the Indonesian archipelago, all while being entertained by world-class performers.
Nature and Exploration
Monkey Forest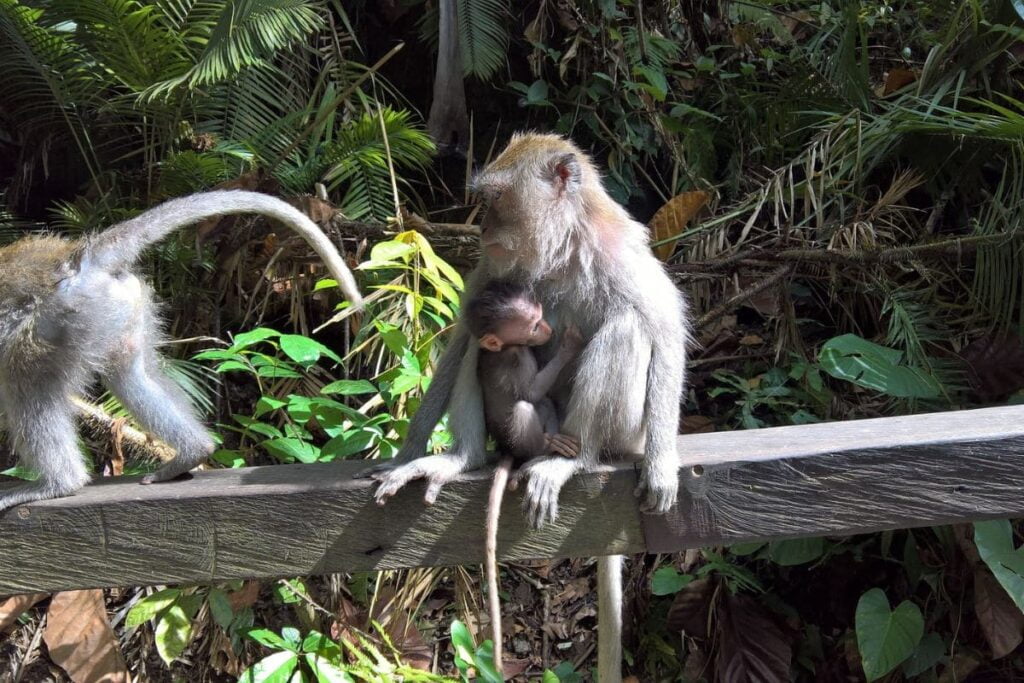 The Monkey Forest in Ubud is a special place where kids can watch monkeys just being monkeys. Surrounded by thick trees and old temples, this spot is like a big playground for these playful animals. Kids can see them jump from tree to tree, splash in the water, or just hang out with their monkey families. It's like a live nature show, teaching kids about animals and why we should take care of their homes. A fun way for them to learn about respecting wildlife and the importance of keeping nature safe. It's open from 9am to 6pm and costs up to 100k for adults and 80k for children (below $7 USD)
Explore the Rice Paddies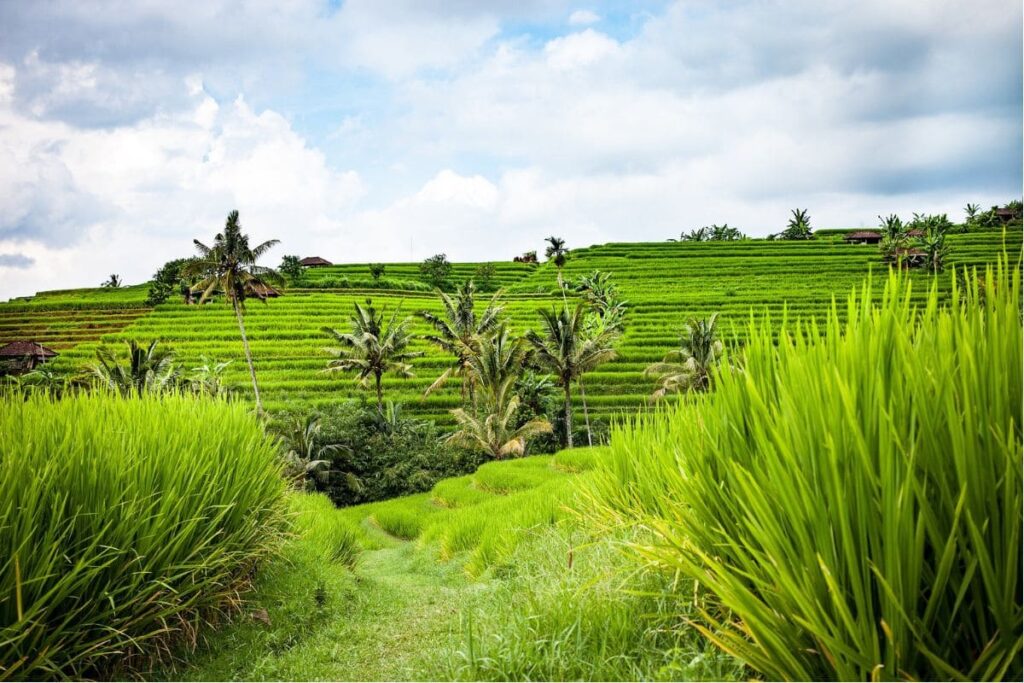 The Tegalalang Rice Terraces in Bali are a beautiful place for families to see nature and learn about local traditions. These step-like fields show how the Balinese have farmed for ages. Kids can walk around, watch farmers doing their thing, and learn how rice grows. It's a peaceful place that helps kids understand how people and nature work together. Plus, they'll see all the effort that goes into making the food they eat. It's a great way for them to feel closer to the land and appreciate the hard work of farmers.
Waterfalls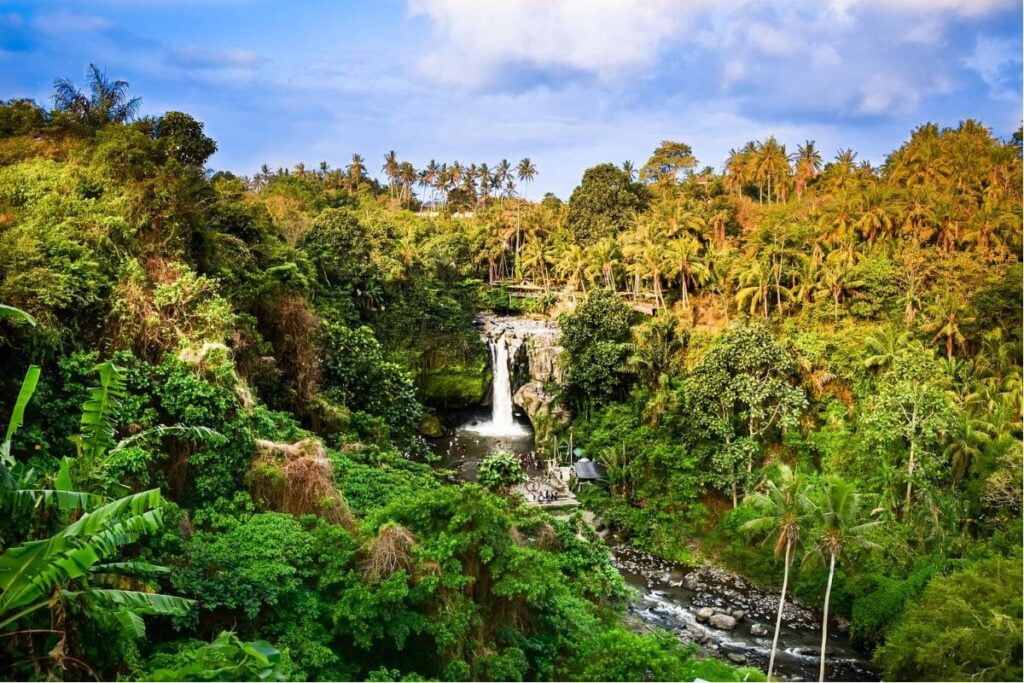 Bali's waterfalls, like the amazing Tegenungan Waterfall in Ubud, are a real treat for the eyes and ears. Just imagine the sound of water rushing down and the fresh feel of the mist on your face, all surrounded by greenery. Kids can have fun in the water, get close to the waterfall's strength, and check out the plants around. It's a full-on nature adventure that lets kids see, hear, and touch the beauty of the outdoors. Plus, it's a chance for them to learn why we should take care of places like this.
Bali Marine Safari Park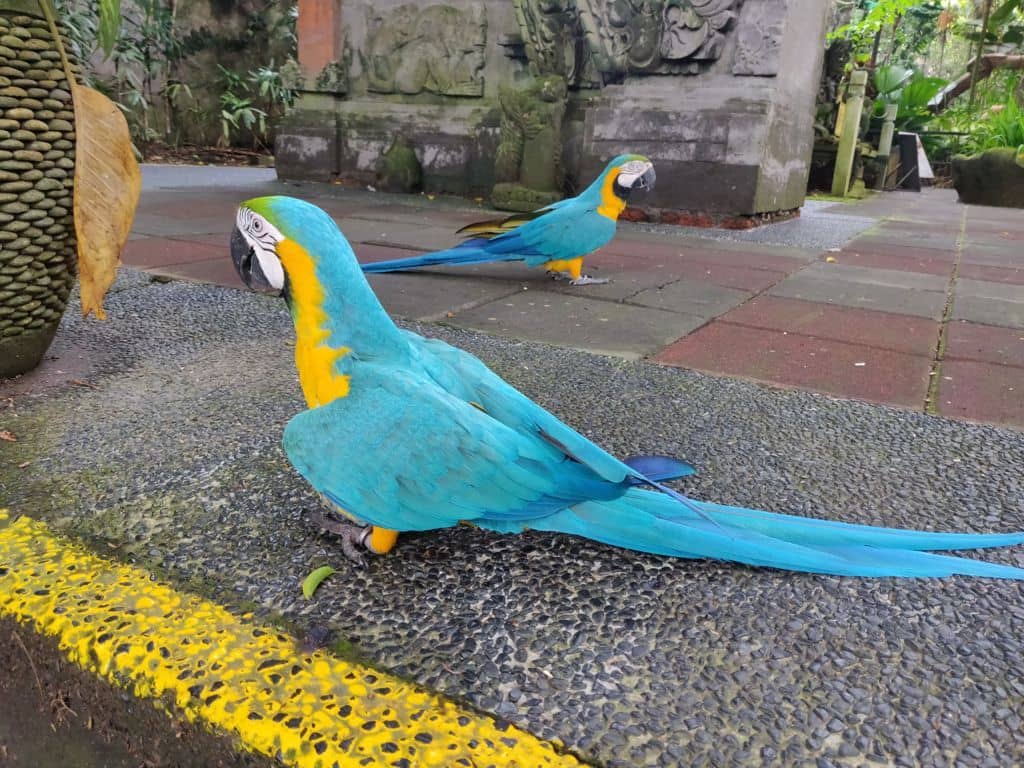 The Bali Marine Safari Park is a dream spot for anyone who loves the underwater world. This place is packed with all sorts of sea creatures, from bright fish to big sharks. Kids can watch them up close, learn from cool shows, and even get to feed some of them. But it's not just about seeing; it's about understanding. They'll learn why the ocean is important and what we can do to keep it safe. It's a mix of exciting moments and important lessons, making sure kids have a fun time and learn something they'll remember forever. I have an extensive review of Bali Safari park.
Beach and Water Activities
The Beaches of Bali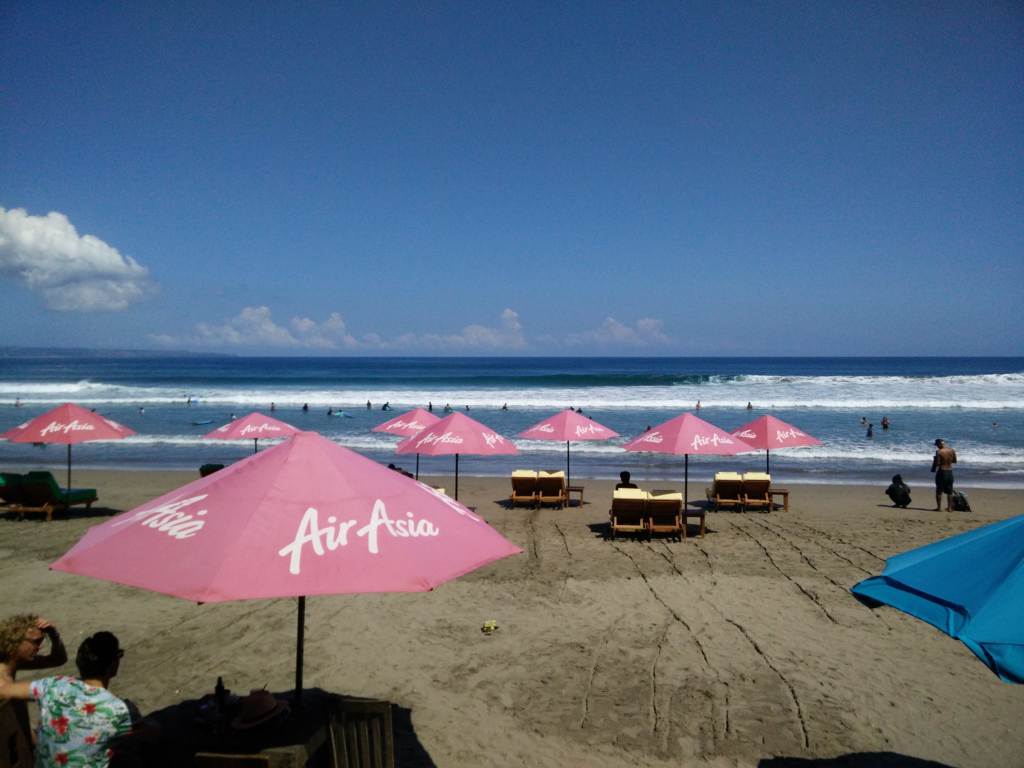 I would not recommend this when the sun is highest, but some activity for early in the morning or late in the afternoon. This will prevent sunburns and also fatigue for yourself. But playing on the beach is always fun! have some toys floaties and you are set for an beach session full of joy and memories for the family.
Sundays Beach Club Uluwatu
Nestled in a picturesque cove, Sundays Beach Club in Uluwatu offers families an exclusive slice of paradise. Children can dive into a world of water adventures, from kayaking along the serene coastline to paddleboarding over crystal-clear waters. The club's relaxed ambiance, complemented by cozy loungers and beachside service, ensures that parents can unwind while kids are engrossed in beach play. As the sun sets, the beach transforms into a tranquil haven, perfect for family bonding and chilling by the shore. It's a sanctuary where kids can embrace the joys of the sea, learn new water skills, and relish in the beauty of nature. Find more at Sundays Beach Club
Snorkeling
Snorkeling in Bali is like opening a door to a magical underwater world. In spots like Amed, the Gili Islands, and Nusa Penida, kids can dive into a sea filled with colorful fish and corals. With just simple gear, they can float and watch the sea life below, maybe even see a big turtle swimming past. It's more than just fun; it's a lesson about the ocean, why corals are special, and all the amazing animals living there. Snorkeling helps kids see the beauty below the waves and understand why we should care about it. It's a mix of adventure and learning that they'll always remember.
Entertainment and Fun
Frankenstein's Laboratory
Imagine a place where dinner meets a thrilling show, and you've got Frankenstein's Laboratory in Seminyak. As families sit down to eat, they're pulled into a world of monsters, fun shows, and yummy food. Kids will be on the edge of their seats watching the live acts, joining in on the fun, and feeling like they're part of a magical story. It's a chance for kids to see how cool live shows are and let their imaginations soar. A night of food, fun, and fantasy all rolled into one.
Frankenstein's Laboratory
Finn's Reccreation Club
Diving into a world of endless fun, Finn's Rec Club in Canggu is a paradise for families seeking diverse entertainment options. Children can splash around in the water park, bounce to their heart's content in the trampoline center, or challenge themselves with a game of bowling. And when it's time for some relaxation, the kids club offers a haven of crafts, games, and activities, ensuring they are engaged and entertained. It's more than just a beach club; it's a holistic entertainment hub where kids can learn new skills, make new friends, and create memories that will last a lifetime. Prices may vary but do check out their daypasses.
Indoor Golf Simulator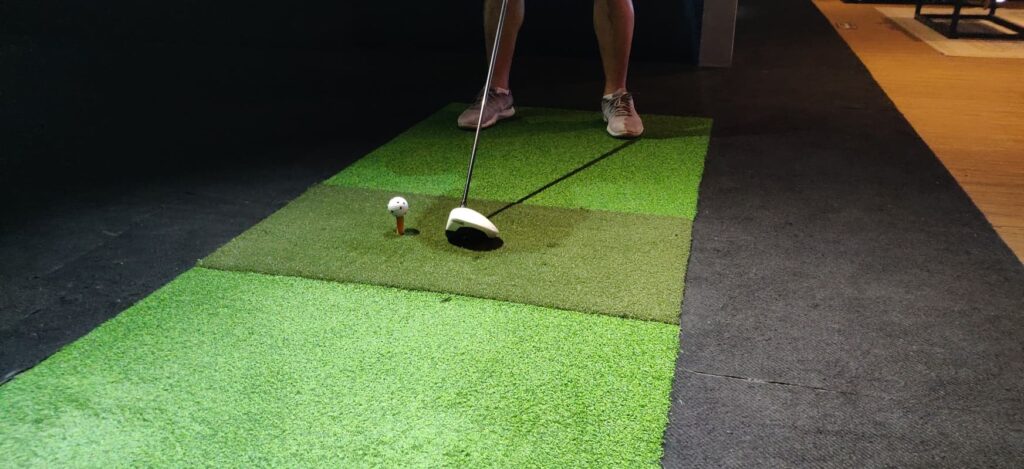 Fancy a game of golf indoors in Bali? Smash Factor in Bali lets kids dive into the world of golf in a cool, indoor setting. It's a mix of fun games, learning, and getting active. Here, kids can try golf without worrying about the weather outside. The high-tech gear tells them how they're doing, helping them get better and understand the game. With lots of different virtual courses, they won't get bored. And the best part? It's near Jl Dewi Sri, very prime location. Plus, it's easy on the wallet, making it a great choice for families. In short, Smash Factor is a fun and modern way for kids to start loving golf. Cost are up to IDR 250,000 per hour ($16.50).
Kids Yoga Class
Yoga is a fun way to move and feel good. In Bali, there are special yoga classes just for kids! Imagine doing yoga near the beach or surrounded by beautiful trees. These classes are super fun with games, stories, and even songs. While kids stretch and breathe, they get stronger and more flexible. Plus, they learn cool things like how to focus and stay calm. It's a great way for kids to feel good in their bodies and minds. So, if you're in Bali with your family, don't miss out on these awesome kids' yoga classes. Want to know more visit Yoga For Kids Bali.
Accommodation Recommendations
For the best recommendations where to stay I would recommend: Nusa Dua, Seminyak, Kuta, Kerobokan. I would advice to stay away from Canggu as this is an area too busy for children and the traffic is just horrible. More at where to stay in Bali.
Conclusion
Whether it's the thrill of water sports, the allure of traditional dances, or the simple joy of building sandcastles, Bali ensures memories that families will cherish for a lifetime. As you plan your family getaway, let this guide be your compass, leading you to the best that Bali has to offer for your little ones. There is a lot more to do, like the cinema, or the playgrounds in the malls! just remember to also let the young ones have a lot of fun when on a family vacation.
FAQs for Families Traveling to Bali:
Is Bali safe for children?
Absolutely! Bali is a family-friendly destination. However, like any travel destination, it's essential to take standard precautions, such as supervising kids at the beach or ensuring they consume bottled water.
Are there any kid-friendly local dishes we should try?
Definitely! Kids often enjoy "Nasi Goreng" (fried rice) and "Mie Goreng" (fried noodles). For something sweet, "Dadar Gulung" (green pancakes with coconut filling) is a hit.
What's the best mode of transport for families in Bali?
While many tourists rent scooters, for families, hiring a private car with a driver is recommended. It's comfortable, convenient, and allows you to explore at your own pace.
Are there medical facilities readily available?
Yes, Bali has several international-standard hospitals and clinics, especially in major tourist areas. It's advisable to have travel insurance and keep a list of emergency contacts handy.
Do we need to be cautious about Bali's wildlife with kids?
While Bali's wildlife is one of its attractions, it's essential to supervise children, especially in areas with monkeys, to avoid any unexpected interactions.
Is it recommended to bring baby supplies, or can we purchase them in Bali?
Bali has a range of supermarkets and stores where you can find baby supplies, including diapers, formula, and baby food. However, if your child has specific brand preferences, it might be a good idea to bring them along.

Hi I am Dwi. I am a blogger, travel agent and a mom of a lovely daughter and wife to a supportive husband. I customize and plan tours in Bali and islands nearby for a living and have been doing this for more than 14 years. Get in touch via contact [at] taletravels.com