Travelers from all over the world have long preferred Bali, an island paradise noted for its beautiful surroundings, vibrant culture, and kind hospitality. However, there's a widespread idea that visiting this tropical paradise can be very expensive. Sometimes this could be a reason for people skipping out on Bali because they think it isn't within their budget.
What if, though, I told you that you could enjoy Bali's beauty without going spending too much? It is indeed possible! This blog post tries to dispel the idea that traveling to Bali is expensive and instruct you on how to get the most out of your trip while keeping to a tight budget.
I can help you with anything from figuring out the Bali tourism scene to finding cheap lodging, dining on regional specialties, figuring out transportation, and organizing activities. So kick back, unwind, and allow us to take you on a tour of Bali's magical places while you won't go broke. Welcome to our guide on enjoying Bali on a budget! Let's get started. Let's get started!
Arriving in Bali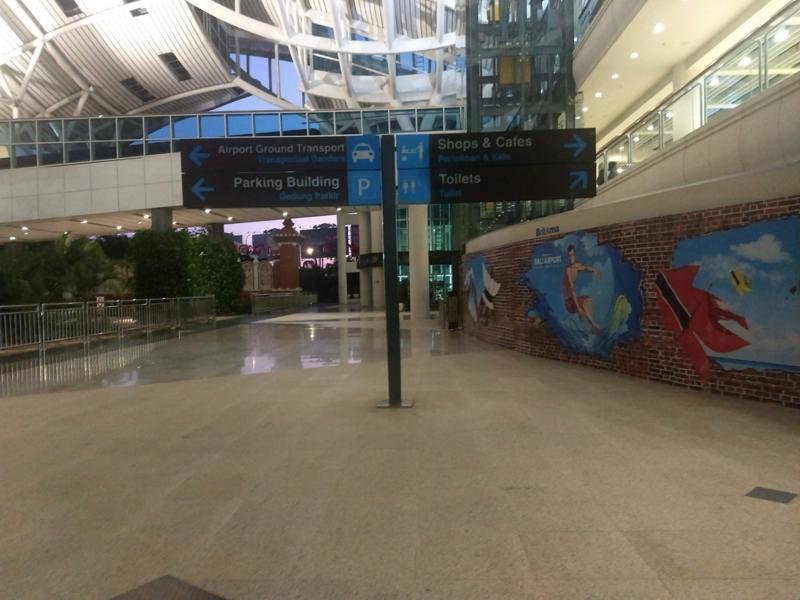 When you just arrived you will be overwhelmed upon exiting the airport. People would offer you ride to your accommodation. Now if your accommodation didn't offer a free pickup (and return) to airport transfer you could easily walk out of the airport and take the cheapest taxi (read that guide). For this you do need an internet connection for booking, There is Wifi at the airport, but once you leave, either you need a sim or are roaming.
Bali's Seasonal Tourism
Seasons in Peak and Off-Peak
Seasonal changes have a big effect on Bali's tourism industry. An increase in visitor arrivals is observed during the peak season, which usually occurs between July and August as well as throughout Christmas and New Year. Although the weather is great during this time, prices for lodging, airfare, and even some tourist sites are higher.
On the other side, it is less congested during the off-peak season, which usually lasts from January to June and September to November. Even while there is a greater likelihood of rain during these months, the costs are significantly lower and you can discover Bali in a more laid-back setting.
The perks and drawbacks of seasonal travel are also there. Sunny days and a buzzing nightlife are sure throughout peak season, but prices might be high. The off-peak season is more budget-friendly, because most prices tend to drop.
Touristy spots vs. lesser known spots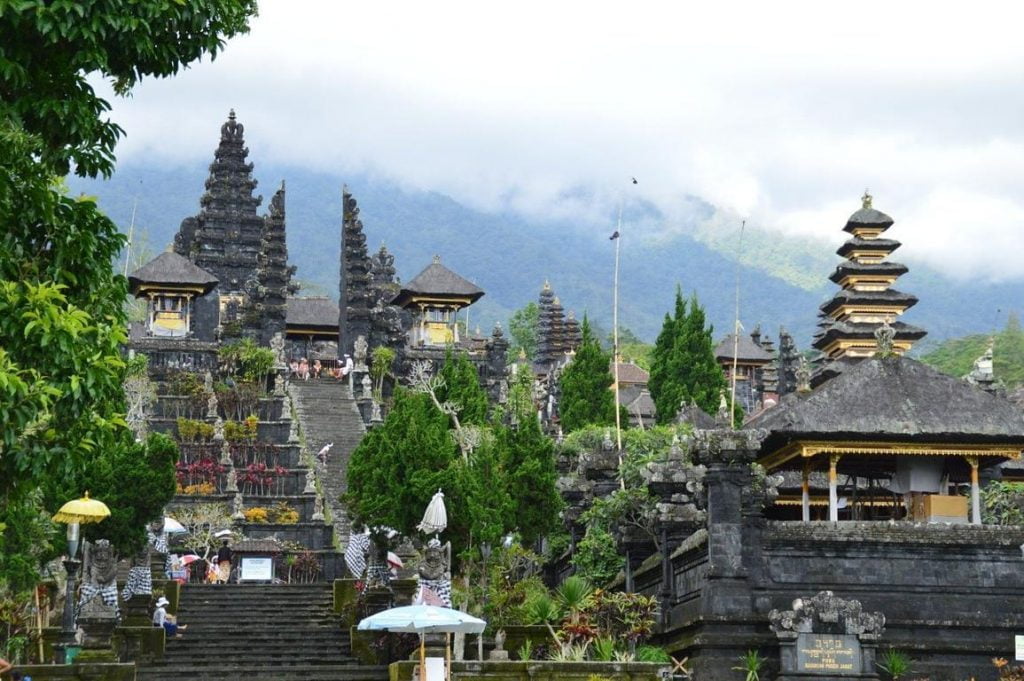 There are numerous well-known tourist spots in Bali, including Kuta, Seminyak, and Ubud, which are renowned for their frenetic nightlife, beautiful beaches, and upscale resorts. From the revered Tanah Lot Temple in Kuta to the verdant Tegalalang Rice Terraces in Ubud, these areas offer a wide variety of attractions.
However, if you want to have a more tranquil and authentic experience, think about going to less well-known places like Kerobokan, Amed, and Munduk. Kerobokan is just near everything but out of the way of tourist areas. Amed is a peaceful fishing town with beautiful coastal scenery and top-notch diving locations. The highland area of Munduk has mild temperatures and spectacular vistas of plantations, waterfalls, and rice fields.
Planning and deciding
Making impulse decisions or being pursued by people to take a boat to another island, for example, Nusa Penida, or going to do a tour will often cost more money than if you would plan ahead. Planning ahead allows you to contact the right people through Social Media to figure out the activities you want to do and budget them. Doing it on the spot could end up costing 2-3x more. So be wise and plan ahead.
If you would meet new adventurers and travel mates, you could even plan together and negotiate prices in your favor. This is also pretty fun to do activities together with other people.
Bargaining and negotiating
Some places you can negotiate, for example, stalls, street vendors and even accommodations. But don't try this in a supermarket where the price is already fixed. However, when negotiating, don't make the life of the locals too hard. We don't know their story, but I do hate it seeing people on vacation and haggling so hard, like the price went already down so low, and the tourist is asking for a lower price even. Don't be like that please 🙂 Find common ground when you are negotiating.
Money-Saving Tips for Accommodations in Bali
Hostels, Guest Houses, and Airbnbs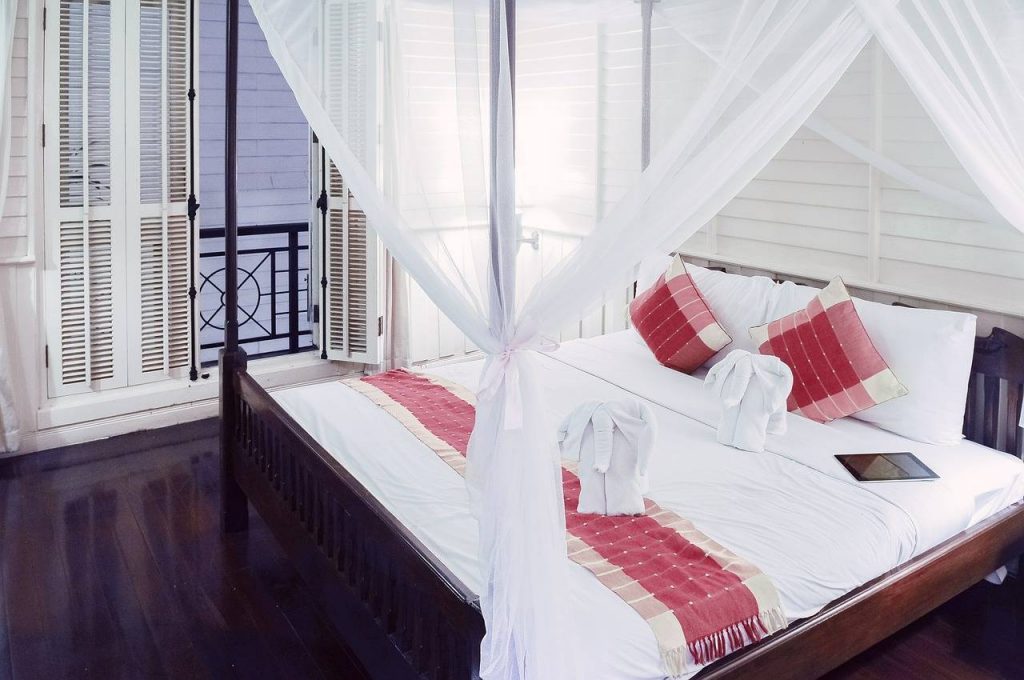 When it comes to housing in Bali, you have a wealth of cheap choices. Hostels are a great choice for single visitors and those looking to meet other tourists. They are usually equipped with shared services and offer dormitory-style rooms, making them a budget-friendly choice.
Guest houses, on the other hand, provide a more private and friendly atmosphere. They are often family-run businesses giving simple services at a fraction of the cost of hotels.
Airbnbs range from shared rooms to full houses and can be a cost-effective choice, especially for groups. They also offer the ease of home-like features such as kitchens and sitting areas.
Booking your hotel online in advance can help you score the best deals. Platforms like Expedia often have deals and special offers that can further reduce your hotel costs.
TIP: look at the following for cheap long term rentals at Bali Budget Housing (monthly). This could easily save up to IDR 4 000 000 per month. If you find a homestay or guesthouse you could also negotiate for monthly payment as this would easily reduce the total price. Staying for shorter therm look for Wisma or Red Doorz on the regular booking sites. These are often the cheaper options to stay.
In Canggu it has become a phenomenon to share villas with 3 ore more other (strangers). I personally would not like this idea as it might make me feel my personal belongings unsafe somehow. just a feeling though. It also requires to take roommates into account.
Staying Like a Local
For a more full experience, try staying in local guest houses or 'warungs'. These accommodations offer you a glimpse into the Balinese way of life and allow you to connect more closely with the local community.
Staying in these local places is not only cost-effective but also helps to the local income. You'll get to enjoy true Balinese kindness, eat home-cooked meals, and learn about their traditions and lifestyle directly. I can really recommend local Bali food! Find the banana leaf wrapped food. it's hard to miss, with many stalls outside. The more touristic the area, the more expensive the food. So might need to find it outside of the touristic areas. Warungs also work miracles for your wallet.
Remember, the goal is not just to save money but also to improve your trip experience by enjoying the local culture.
Going out for drinks? Consider going to Circle K or Mini Mart, they have chairs and tables. These are convenient stores often nearby each other. They are often in busy tourist areas and have way cheaper drink prices for beers, and beverages. TIP: They alternate in promotions so if you don't find a promo, the other store is a stones throw away (often) and they might have your promo there. It's the cheapest way to score some beers.
Renting a motorbike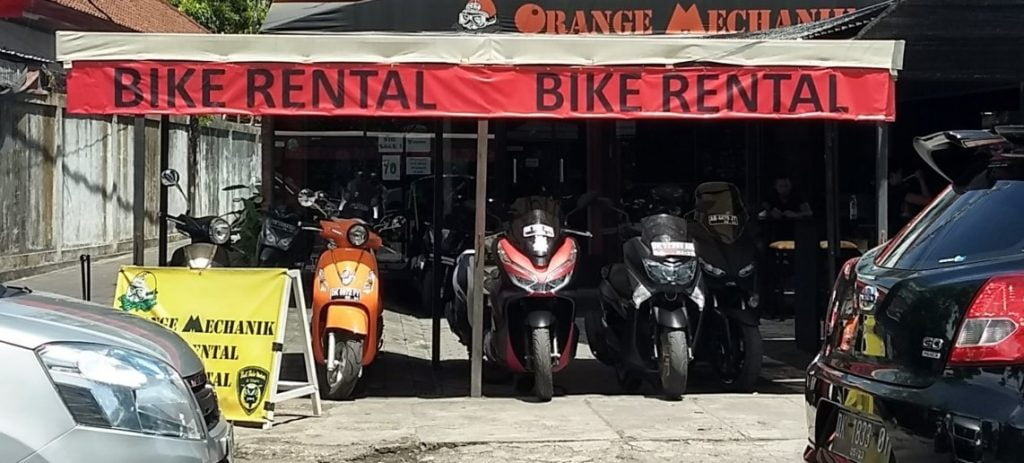 Renting a motorbike in Bali is one of the cheaper options to go around and still have the freedom. You would need an international drivers license for this. Petrol itself is also fairly cheap, IDR 10 000 ($0.70) per liter. Which can bring you already pretty far. It is one of the most cost-efficient way of transportation
Activities and Sightseeing on a Budget
Booking Tours and Experiences
Bali offers a wide array of trips and adventures that cater to every price. From visiting old sites and walking up hills to surfing lessons and cooking classes, there's something for everyone. To find cheap trips, it's wise to study and book online in advance. Websites like Klook and Viator often offer reasonable deals and discounts.
Some famous budget-friendly sites include the Uluwatu Temple, Tanah Lot, Tegalalang Rice Terraces, and the Sacred Monkey Forest Sanctuary. For activities, consider trying out a traditional Balinese cooking class.
Final Money-Saving Tips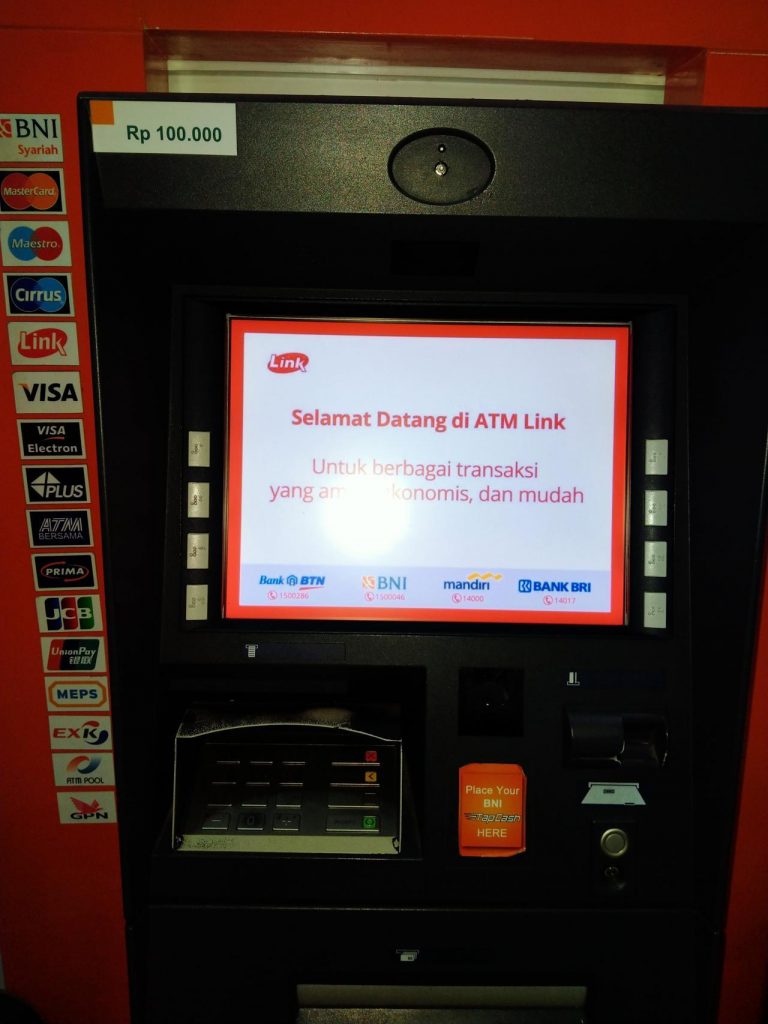 Paying with Cash and Using ATMs
While credit and debit cards are widely accepted in Bali, paying with cash can often save you from high card transaction fees. It's also a good idea to take some cash for small sellers who may not accept cards. Using an ATM depending of what it can give it's maximum is 2,500,000 IDR ($160), and to withdraw that the fee can be around 5-7 dollars! Small transactions with foreign cards also take a hefty fee. TIP: don't withdraw too small, and if you are going big, make sure it's safe!
ATMs are easily available across Bali, but it's important to use them wisely to avoid common scams. Always use ATMs placed in reputable banks during daylight hours, and be careful of any gadgets connected to the ATM that look shady. Also, remember to tell your bank about your trip plans to avoid any sudden account freezes. Read my guide about safest way to use ATM in Bali.
Travel Insurance and Safety
Travel insurance is a must when going to Bali. It covers unplanned costs like medical problems, trip delays, or lost items. There are many cheap travel insurance options available online, so make sure to shop around for the best deal that fits your needs.
Safety should always be a goal when moving. In Bali, be careful of your things, especially in busy places. Follow local rules and regulations, and always follow the local customs and practices.
Remember, a budget-friendly trip doesn't mean settling on safety or comfort. With these money-saving tips, you can enjoy all that Bali has to offer without wasting. Safe travels! If you have any tips please leave them in the comment and I might add it to the article.
To summarize
Bali on a Budget: It's entirely possible to experience the beauty and culture of Bali without overspending.
Arrival Tips: Be prepared for transportation offers at the airport; check if your accommodation offers a pickup and return service
Seasonal Choices: Travel during off-peak seasons for fewer crowds and more savings, but be prepared for occasional rain.
Destination Decisions: Balance visits between popular touristy spots and tranquil, lesser-known areas for a diverse experience. lesser-known destinations are often cheaper
Plan Ahead: Avoid impulse decisions and connect with locals or fellow travelers for budget-friendly recommendations.
Negotiation: Bargain respectfully at stalls and street vendors, but always aim for a fair price.
Accommodation: Consider hostels, guest houses, and local 'warungs' for budget stays and authentic experiences.
Transportation: Renting a motorbike is an affordable and flexible way to explore the island.
Activities: Book tours and experiences online in advance for discounts, and explore both famous and hidden gems.
Safety and Insurance: Always prioritize safety, invest in travel insurance, and be vigilant in crowded areas. Every penny saved should not come at the cost of personal safety. Safe travels!

Hi I am Dwi. I am a blogger, travel agent and a mom of a lovely daughter and wife to a supportive husband. I customize and plan tours in Bali and islands nearby for a living and have been doing this for more than 14 years. Get in touch via contact [at] taletravels.com