For those who prefer a wine over another alcoholic beverage, it's with great pleasure to say the wines of Bali are great. There is something for every vino lover or wine enthusiast. Besides Bali's treasures, beyond its iconic beaches and majestic mountains the wines are still underrated. For the wine fans out there, Bali might just be your next unexpected haven.
Next time you make your Bali itinerary, consider carving out some time for winery hopping. It's a delightful way to experience a fresh facet of this diverse island. You won't just be sipping; you'll be going through the history, culture, and art of Balinese wine-making.
A few notable names stand out when considering where to take your palate for a treat. Hatten Wines is a must-visit, with its extensive range of offerings. Then there's Plaga Winery, bringing its unique blends and vineyard tales. And don't miss out on Sababay Winery — a haven for those seeking out authentic Balinese wine experiences. Besides the fruits from the vineyards in Bali contributing to the wine culture, there are other interesting Indonesian fruits as worthy of trying out!
Yes, all these wines can be purchased in the bigger supermarkets of Bali like Cocomart, Pepito, Ithon, Bintang Supermarket. Other than supermarkets there is Vin+ and some wine-specialized stores, however, these price tags are often different from the supermarket. Remember, this is just a glimpse. The island has so much more to pour into your glass!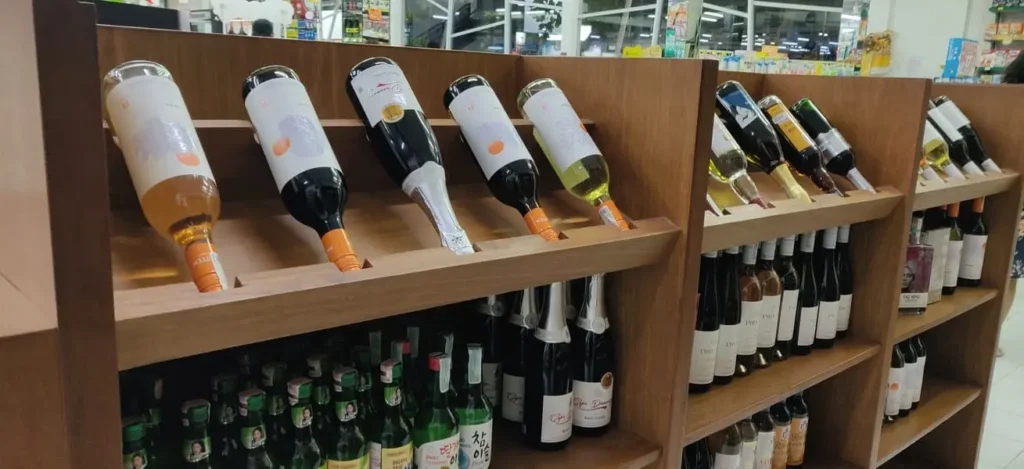 Hatten Winery adventure
Hatten Wine Adventure has 2 different locations. One in Sanur (south of Bali) and one at their Vinyards which is in North West of Bali. That's almost a 5-6 hour drive depending on traffic and breaks. The prices of these winery tours are subject to 10% government tax!
Adventure at the Cellardoor
Comparative wine tasting (IDR 150.000 per person):
You will discover the different characteristics of still wines: white, red and rose. Bali and Australian wines. The Two Islands are from Australia.
Hatten aga white – Two islands Sauvignon Blanc
Hattan Age Rose – Two Island Rose
Hattan Aga Red – Two Island Shiraz
Sweet wine lover tastings (IDR 150.000 per person):
If you love the sweet wines than this is one for you as you will get to taste the wines from Hattan and Two Islands as well.
Hatten Sweet Alexandria
Hatten Pino de Bali
Dragonfly Moscato
Dragonfly Cabernet Shiraz
Wine and Food Pairing (IDR 450.000 per person):
Learn about what food goes with which wine! You will get to try 5 wines, pair with different sauces and proteins!
Hatten Tunjung
Hatten Sweet Alexandria
Two Islands Charonnay
Hattan Aga Red
Two Islands Shiraz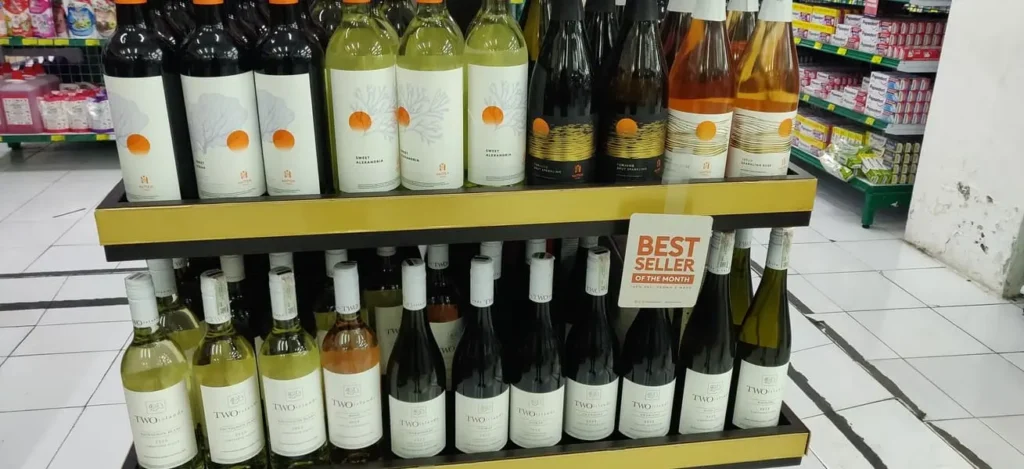 Adventure at Vineyard
Note that this one is in North West of Bali! If you are in the south it means a very long car trip!
wine-break at vineyard (IDR 100.000 per person):
This one includes a local guide and 3 wine tastings
wine-break with lunch (IDR 225.000 per person):
This one includes a local guide and 3 wine tastings and an Indonesian Rijsttafel.
full-day wine escape (IDR 599.000 per person if you go as a guest in group or IDR 795.000 with minimum 2 people):
this one is the whole deal. You get a trip to the Hatten Vineyards for the tour, visit the Ulundanu Temple. Travel back to Sanur and stop by at Vihara Dharma Giri. It's a full day activity.
Website: www.hattenwines.com
Instagram @hattenwines
Sababay winery "Tour and Taste"
Price: IDR 180.000++/person (Note: Price is subject to a 21% government tax and service charge. No minimum number of participants required, this is about 12 USD at the time of writing)
Dive deep into Bali's wine culture with Sababay's "Tour and Taste" experience. Discover the stories behind the wines and our devotion to local farmers. Come see why Bali is the chosen spot for crafting wines that charm every palate.
What can you expect?
The Behind-the-Scenes Tour: Ever wondered how Bali, a tropical paradise, crafts such alluring wines? The guided journey through Sababay's winery was a wine lover's dream. Their experts had answers to all my curious questions – from grape cultivation to the final pour.
Embracing Sustainability: What warmed my heart was Sababay's bond with local farmers. They're not just making wine; they're building a community and championing sustainable farming.
Taste Test: everyone's favorite part! Post-tour, relax in their cozy mini garden and sample three of their wines. Each glass offered a unique tale of Bali – and yes, they're very good!
Choosing Sababay isn't just about the wine; it's about supporting a vision. And, if you're anything like me, you'll appreciate the blend of flavors, sustainability, and local love.
Tip: They offer the "Tour and Taste" at various slots throughout the day: 10 AM, 11 AM, 1 PM, 2 PM, and 3 PM. Plan your day accordingly!
Choose Sababay and support our dream: a blend of top-notch wine-making, sustainability, and community partnerships. Embrace the soul of Bali with every sip.
Sababay Sip of love
This tour is for 2 or more visitors and costs 400k IDR (26 USD at the time of writing) per visitor. You will also get a guided winery tour, but the difference is:
Romantic setup
Tasting 4 wines
chocolate platter
Website: sababaywinery.com
Instagram: @Sababaywinery
Plaga Wines
Although I can't provide any information here, Plaga is also a very famous wine available in Bali.
Plaga Wine, part of PT. Indowines group, boasts a rich lineage as one of Indonesia's pioneering and most expansive wine importers. This isn't just a company; it's a legacy built on world-class enological (science and study of winemaking) practices and equipment, making them a standout in the winemaking arena. While they're making waves across Indonesia's major markets, I would not be surprised to see them on the shelves in South East Asia.
What makes Plaga even more enchanting? Well, it's the personal touch. The owner doesn't just run the business; they're at the heart of it, supervising the winemaking journey end-to-end. Imagine this: sun-kissed grapes, handpicked from the vineyards, being processed and bottled right in Bali's serene landscapes. The result? Delectable creations like their Fruity Chardonnay, which dances on your palate, the refreshingly Crisp Sauvignon Blanc, and the rich depth of their Cabernet Sauvignon.
For those who fancy a bit more than a bottle, Plaga Winery surprises with casks on offer. So whether you're planning an intimate evening or a grand celebration, they've got you covered.
My list of wine winners in Bali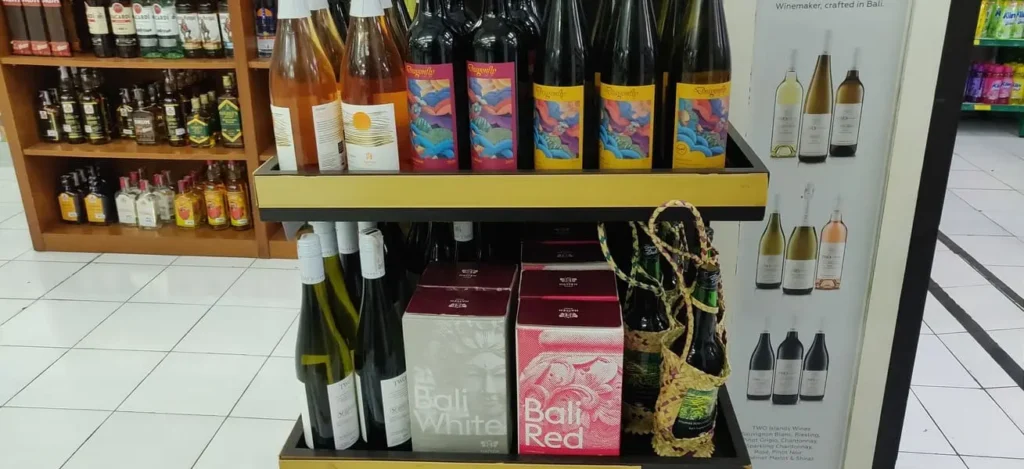 I like both red and white! The Rose didn't win as it was a bit to dry (tannin) for my taste.
But the Plaga chardonay, Dragon Fly Moscato. I like the sweet and fruity taste, whilst it is also easy to drink away. The wines vary from IDR 180.000 – 250.000 (almost 17 dollars for a wine in the supermarket). It's a bit expensive for wine, but way safer than Arak Bali.
An honorable mention would be the boxed wine. Maybe it is strange but I liked the way how the body, fruitiness, and taste of red boxed wine. It wasn't too dry or too tannin, it was just very nice!
There are more wines in Bali, but I haven't sampled them all.