When you go to Amsterdam there are a lot of things to do. I am talking about exploring this multi-cultural city with a rich history and a unique look. Have you been thinking about going to Amsterdam but you are a bit clueless about what to do? No worries, we have covered 16 things for you to do in Amsterdam.
The map of Amsterdam and where to go for the things to do is on the bottom. You can reach your destinations by either using Tram/Bus or cycling. Cycling in Amsterdam is also a great thing to do! If you have any suggestions let us know by adding a comment.
Hop on Hop off Bus or Canal tour
You must have heard about the Canals of Amsterdam. The canals used to be a way for people to transport goods like cheese. They go all around the city center. Take a Hop on Hop off tour if you want to learn more about Amsterdam, it's a great thing to do. However, when it gets cold in the winter times, do dress for it. It gets colder on the boats.
The price for a ticket for this is around 22 euro for the Hop on and off experience. Depending on the company for the canal tour in Amsterdam only, it can be cheaper.
Madame Tussaud Amsterdam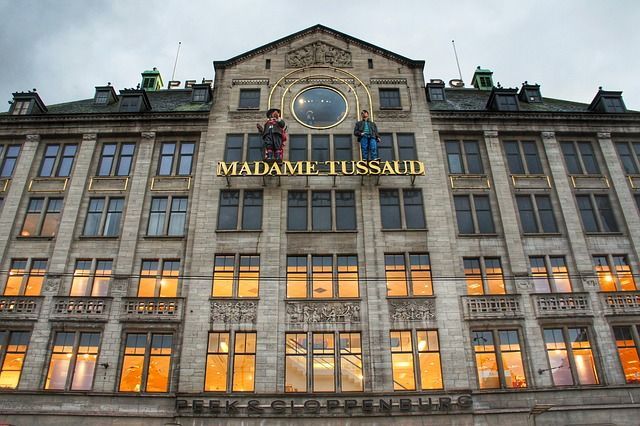 A wax museum with famous people. Take that selfie here. You can take pictures of or with the wax statues of Actors, Marvel heroes, Artists & musicians. Madame Tussaud is located on the Dam Square of Amsterdam.
The entrance is around 20-25 euro.
Shopping Amsterdam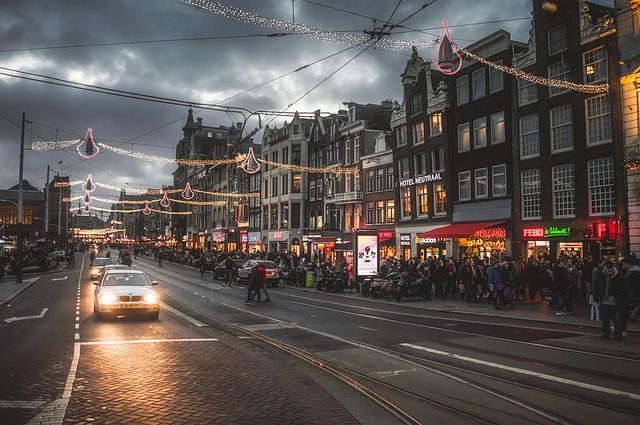 Amsterdam gives you the opportunity to shop almost everywhere. The biggest shopping streets and areas are Kalverstraat, Kalvertoren, Leidsestraat, Nieuwendijk. All around these areas are also shopping areas. The shops stay longer open on Thursdays. If you are looking for new clothes, sneakers, formal wear, accessories, food then you are in the right place.
Musea of Amsterdam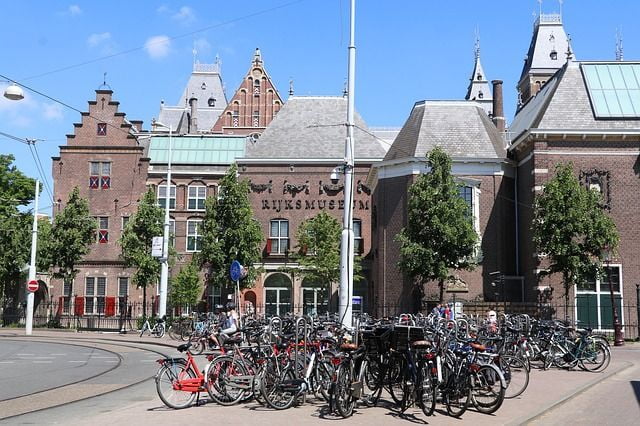 There are many different Museums scattered throughout Amsterdam. From history, culture, and arts related to the Netherlands to sex museum, hemp museum and one all about torture. Going to the museum wasn't something I like to do normally but I did visit some: Rijksmuseum, van Gogh Museum, Tropen Museum. The most popular Museums are at the museum square (Museumplein) You can reach here by bike or tram.
Anne Frank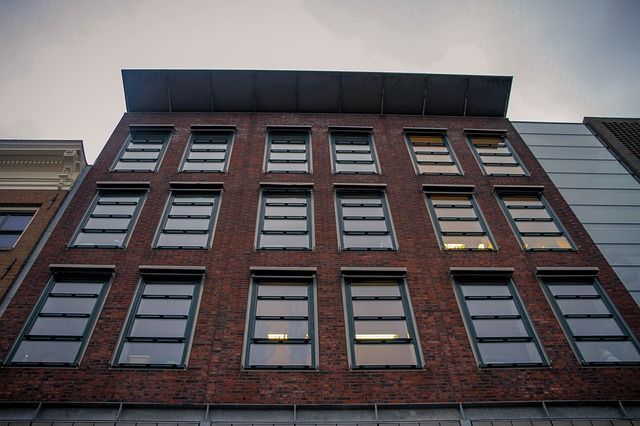 Anne Frank, the girl that lived in the walls and wrote about it. This girl hid in the walls during the second world war. She was Jewish and the Germans back then were looking for them. It's a tragic piece of history, and she wrote from her point of view during that era.
Buy your tickets online to ensure yourself of a ticket.
Architecture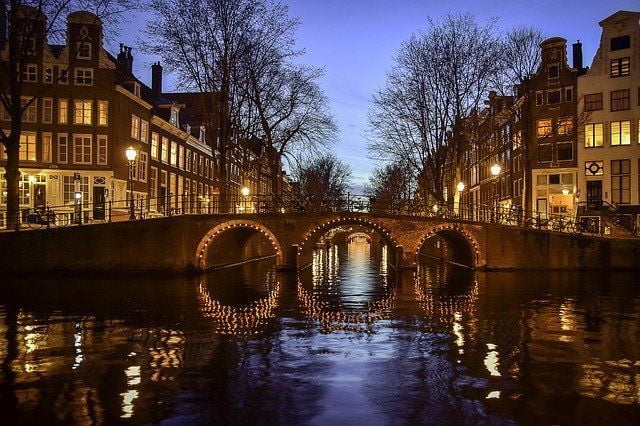 In Amsterdam, you will notice a lot of old buildings. They aren't even straight. It's an architectural sight and seeing all the old buildings still standing somehow. Take a canal tour or the one on the bus if you'd like to learn more about the old buildings and why Amsterdam still have them despite its destructive history.
Negen Straatjes (The Nine streets)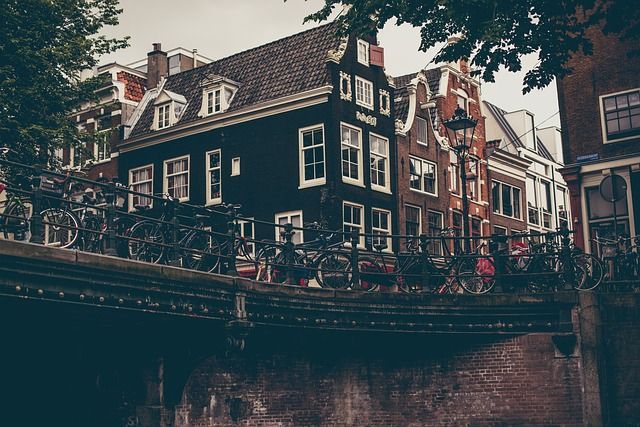 The nine streets translate to "negen straatjes" in Amsterdam is a nice place to walk, visit enjoy a lot of things at the same time on this list: Architecture, canals, shopping (mostly artisans). The nine streets is, therefore, a must-see place. Go there by bicycle or walk around and let the surroundings mesmerize you.
Food in Amsterdam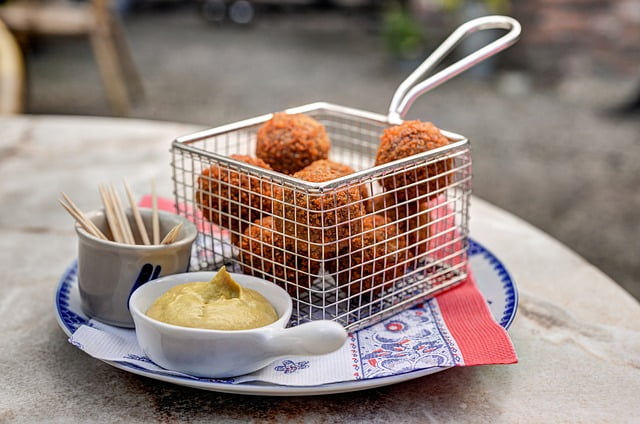 It goes without saying that a new place, you should try some of the food. I have written a Must-Try Food in Amsterdam article. Where you can find the places to eat. Some are typically Dutch and some are not even typical dutch but just delicious!
Red Light District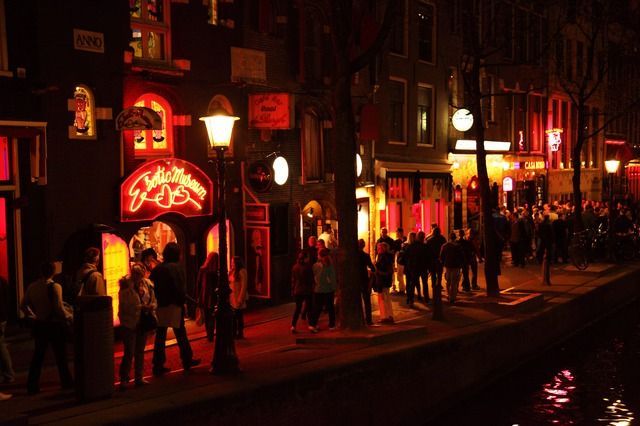 The Red Light District is an amazing place to walk. It's often busy as many tourist come to see what's it all about. The Red Light District offers more than your typical adult scene. There are great bars around, shops and the surroundings of the canals.
Coffeeshop
Another reason many people like to go to Amsterdam is because of tolerance. It is not legal, just tolerated. I am talking about weed and hash. In Amsterdam you can visit coffeeshops, and they would sell over the counter weed, hash and prerolled. TIP: Do not even think about putting this in your luggage!
Visit I Amsterdam letters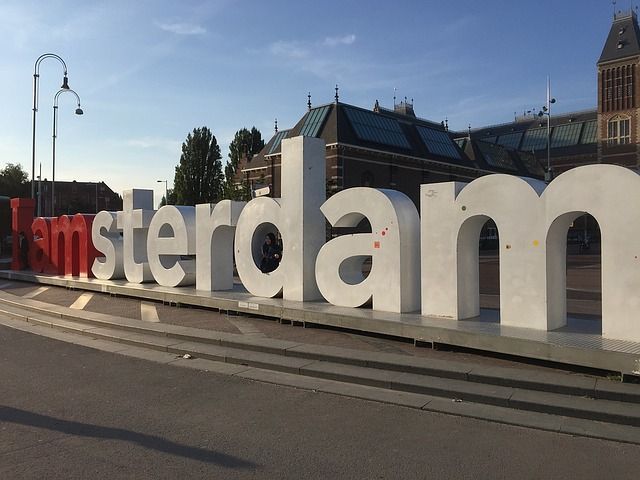 The "I Amsterdam" is famous for taking photos. You can climb on the letters (be careful), take pictures. However, the letters are often very busy and there is not a real line for it. Depending on the time of the year they change the theme (colors), and location.
Artis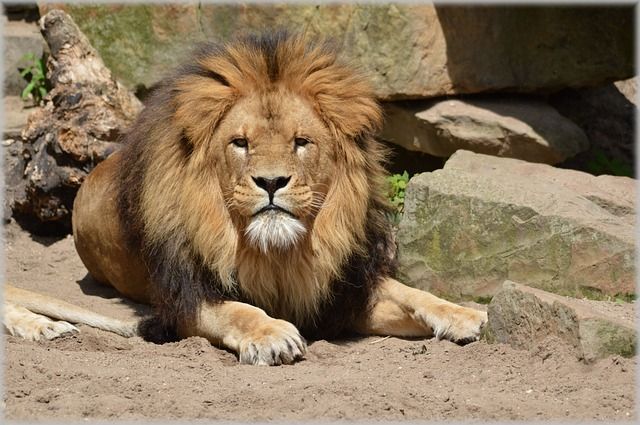 Artis is the Zoo of Amsterdam. Great to bring your children there or walk around in the Zoo. Artis is located in Amsterdam east and you would need to take a tram or bus to get there from Amsterdam Central.
Zaanse Schans Windmills and Cheese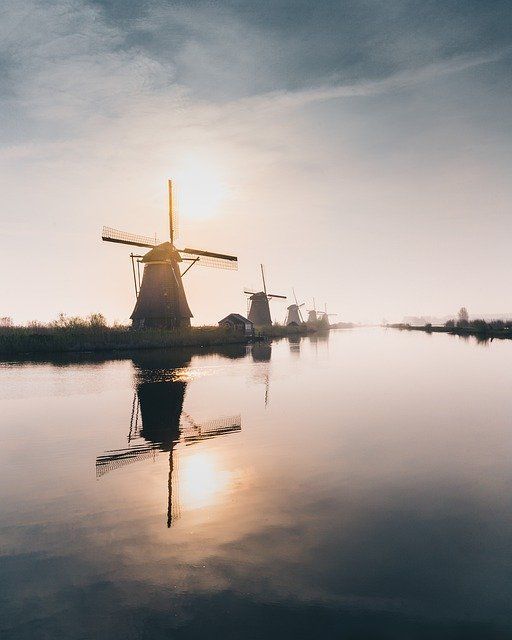 This is not in Amsterdam, but more north, about 30km or so. At Zaanse Schans you can enjoy the view of windmills and make a picture. If you do not want to leave Amsterdam, you can visit a windmill at Brewery 't Ij (brouwerij 't Ij). This is also a place where you can get great (stong) beers.
Beers, IPAs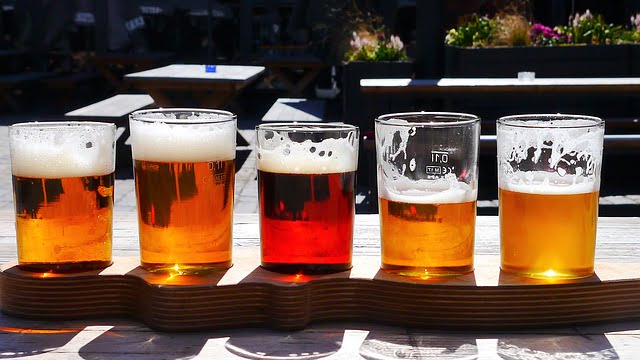 There are plenty of homebrew beers in Amsterdam. You can enjoy IPAs, triples and so many different beers. During nice weather with the sun out, plenty of people take some relaxation at the terras from some bar. You can sit and enjoy the view while having a beer. Delerium is a bar with the most beer and is located near Amsterdam Central (20 minutes walking).
Leidseplein, Rembrandtplein, Dam Square
These squares are busy sections of the City. You can go here for nightlife, shopping or just pass by and enjoy taking some pictures. If you plan to visit them all and you start at Amsterdam Central, you will be walking half a day if you also eat and drink somewhere. It's a great way to explore what Amsterdam has to offer.
VR Arcade Amsterdam

I wrote about the VR experience. This brings a VR game to the next level. Using 200m2 to play around shooting zombies or aliens. If you are an enthusiast try it out.
Amsterdam Map with What to do and Where
Recommended read: