Bali, with its pristine beaches and captivating culture, tops many travel bucket lists. Imagine sinking your toes into golden sands, watching traditional dances under starry skies, and savoring flavors you've never tasted before. To ensure an amazing vacation, it requires a little bit of preperation. We're not just talking about packing your favorite swimsuit or sandals. we'll end with a whole check-list for you.
This article filled with tips will show everything you need to know before stepping foot on this island paradise. From the simple stuff like electrical plugs to the more nuanced aspects of Balinese etiquette. Let's make sure your Balinese adventure is not only memorable but also smooth from the get-go.
Preparing Visa Requirements for Bali
The most common visas that tourists arrive on are the Visa On Arrival, the Visa B211A e-VOA.
E-VoA
The eVOA allows a one-time entry into Indonesia, granting a 30-day stay. It can be extended for an additional 30 days at the Immigration office. Read more about the extension period on imigrasi.go.id
Visa on Arrival: What You Need to Know
If you're planning to go to Bali, the Visa on Arrival (VoA) is the most common option. It's available for tourists from over 90 countries. This visa is valid for 30 days, and the easiest to obtain. You don't need to worry about any paperwork before your trip. Just land at the airport or any other designated entry point, follow the signs to the Visa on Arrival counter, fill out a simple form, and voila! You're all set. The fee for the visa on arrival is currently at IDR 500,000 (around 35 USD)
This visa is extendable by 30 days (source: How To Extend Visa On Arrival (VOA)). For this you need another application submission (via Immigrasi), a ticket to leave Indonesia, Perdim 23 which is a form available at immigration office. The cost for extension is IDR 500 000, and you should apply for it minimum 7 working days before your current VoA expires.
If you fall in love with Bali and decide to extend your stay another 30 days before the first extension, you'll need a different type of visa. It's not possible to extend while being on a second extension of your VoA. Make sure you plan your trip to Bali/Indonesia accordingly!
Staying Longer? How to Extend Your Visa in Bali
If you're planning a longer stay in Bali, the B211A visa (this is also known as the social visa) might be just the ticket. The B211A Visa is a single-entry visitor visa that lets you enter Indonesia. The great thing about this visa is that it's valid for either 60 or 180 days. It's extendable by 30 days after the first 60 days. The maximum time you would be allowed to stay is 6 months. After this you would need to leave the country and come back on a VoA or new one.
For the Social Visa, you would need a sponsor. Somebody that can vouch for you. The paperwork isn't very hard. Make sure your sponsor has the ID (kitas) registered in Bali.
So, if you're all about flexibility and want the option to extend your Bali adventure, the B211A visa is definitely worth considering!
Electrical Plug Types in Bali: Stay Charged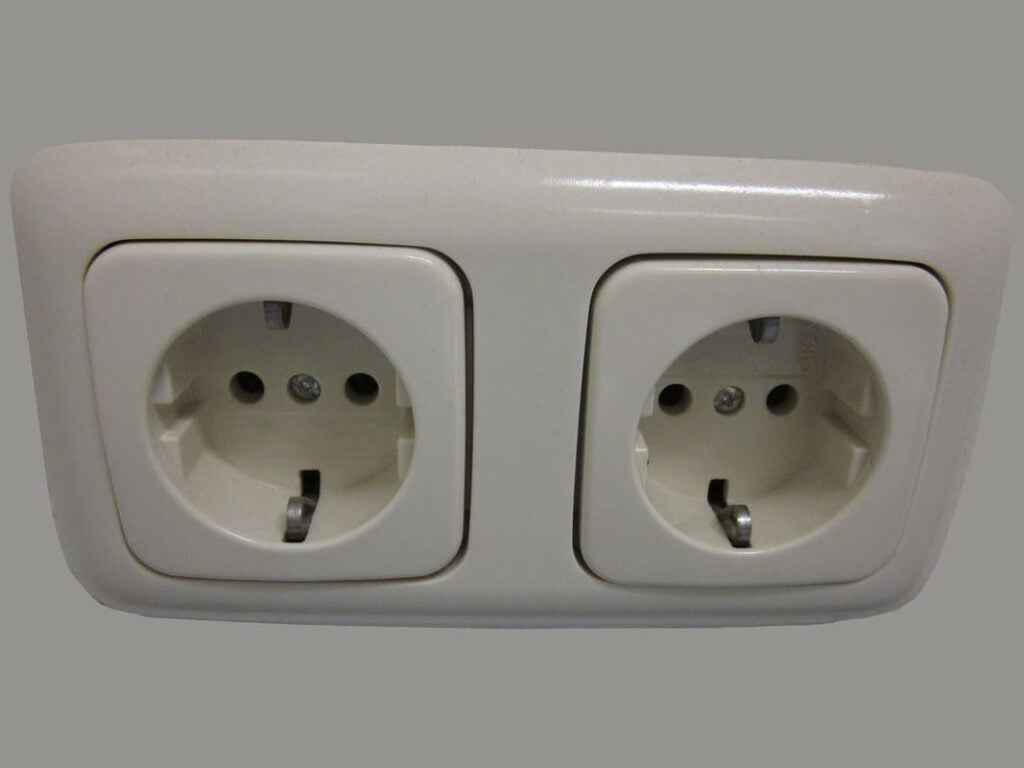 When traveling to Bali, it's important to know the type of electrical plugs used on the island. Bali uses Type C and F plugs, which are two-pin plugs with round pins. The standard voltage in Bali is 230V, and the frequency is 50Hz.
Adapters and Converters: What to Bring?
An adapter is a device that allows you to plug your electronic devices into a foreign electrical outlet. A converter, on the other hand, changes the voltage of the electricity coming from the outlet to match the voltage required by your device. If your device is not compatible with the voltage in Bali, you may need a converter in addition to an adapter.
Where to Buy Electrical Accessories in Bali
If you forget to bring an adapter or converter, don't worry! There are several popular electronics shops and general stores in Bali where you can purchase these items. You could even find them in stalls, there are many tourists who come to Bali with the surprise of a different plug in Bali. So if you can't charge your phone or whatever, it's time to stroll around and I think you'll have luck finding your adapter.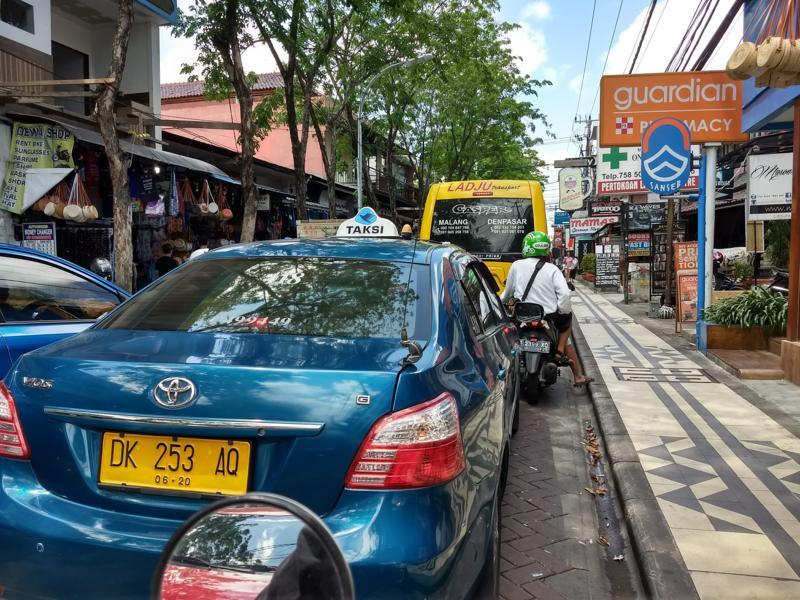 Arriving in Bali for the first time? I got you covered in a separate article about arriving in Bali. Now you might want to go immediately to your accommodation. If you booked an accommodation that offers a pick up at the airport that would be the easiest. Check therefor if this option is available for you. If you don't have this available then you can take a grab or a taxi. Note that grab has to pay a special fee themself for allowing them to pickup at the airport. So if you are looking for the cheapest bali airport taxi, you would need to walk out of the airport which takes about 10-15 minutes.
Are you planning to go around on the island by yourself? Make sure you got an international drivers license when renting a motorbike or car.
Packing Essentials for Bali: What to Bring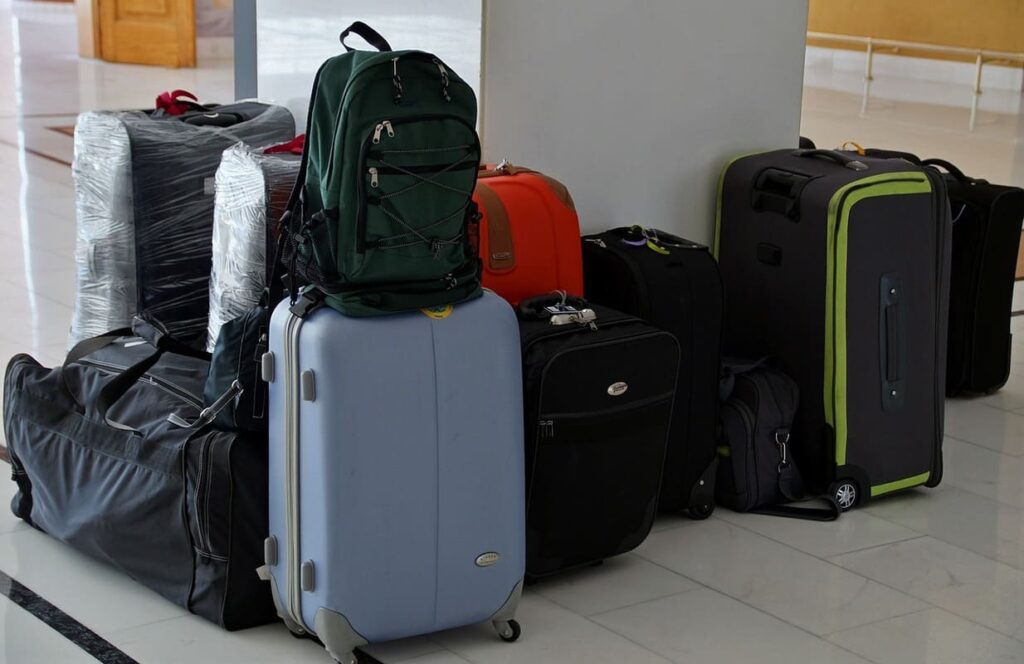 besides the obvious passport and stuff let's talk clothing, necessities and tips to bring to Bali.
Weather-Appropriate Clothing and Gear
Bali is a tropical paradise, which means it's warm all year round. So, when you're packing for your trip, think light and breezy. Clothes made of breathable fabrics like cotton or linen are perfect for the Balinese climate. And don't forget your swimwear for those beach days!
Bali has two seasons: the dry season from May to September and the wet season from October to April. If you're visiting during the wet season, it's a good idea to pack a compact umbrella or a lightweight raincoat. Or you can buy them in almost any supermarket here in Bali.You never know when those tropical showers might surprise you!
Bali-specific Necessities to Pack
When packing for Bali, there are a few other essentials you should consider. First up is sunscreen. Next on the list is mosquito repellent. Those mosquitoes can be quite a nuisance in Bali, so it's best to come prepared you don't want to get dengue in Bali! And while we're on the topic of health and safety, a basic first-aid kit with band-aids, pain relievers, and antiseptic cream can also come in handy.
Last but not least, consider packing environmentally friendly products whenever possible. This small step can go a long way in helping preserve Bali's natural beauty.
Are you bringing any medicine that requires a doctors prescription? make sure to bring a medicine passport for them as well.
Additional Packing Tips
When packing for Bali, less is more. The vibe in Bali is super relaxed, so you don't need to worry about packing fancy outfits. A few pairs of shorts, some tank tops, and flip flops are all you really need. Some hiking shoes recommended if you plan to trek mount Batur
A bonus would be if you bring a refillable water bottle. Reducing any plastic print would be much appreciated! Tap water isn't safe, but there might be some gallons in your accommodation that you can use to refill your water bottle.
If you are planning to visit some temples, make sure to have something that would cover your knees, like long pants. If you don't have space to bring these, it's ok. In most places you are provided a sarong, traditional Balinese clothing. This would allow you to enter the sacred grounds.
Some additional frequently asked questions for preparing your trip to Bali
What is the local currency in Bali and where can I exchange money?
The local currency is the Indonesian Rupiah (IDR). Money can be exchanged at the airport, banks, or local money changers. It's advisable to compare rates and ensure that you receive a receipt for your transaction.
Is it customary to tip in Bali?
Tipping is not a strong custom in Bali, but it is appreciated. If you're happy with the service, leaving a small tip can be a kind gesture. For example, in restaurants, leaving 10% of the bill or rounding up to the nearest ten thousand is common.
What's the best way to stay connected in Bali? Can I buy a local SIM card?
Yes, buying a local SIM card is a cost-effective way to stay connected. Providers like Telkomsel, XL, and Indosat offer good coverage in Bali. Ensure your phone is unlocked before purchasing a SIM card.
Is Bali safe for solo travelers?
Bali is generally safe for solo travelers, but as with any destination, it's essential to remain aware of your surroundings and avoid isolated areas, especially after dark.
How prevalent is English in Bali?
English is widely spoken in tourist areas of Bali. However, learning a few basic Bahasa Indonesia phrases can be helpful and appreciated by locals.
Are there any specific local customs or etiquettes I should be aware of?
Yes, always use your right hand for giving or receiving (the left hand is considered impure). Also, touching the head of an adult is seen as disrespectful since the head is regarded as the most sacred part of the body.
What's the best time of the year to visit Bali?
The dry season (May to September) is often recommended for beach activities and sightseeing. However, the wet season offers its own charm with fewer tourists and greener landscapes.
Are credit cards widely accepted in Bali?
In major tourist areas and hotels, credit cards are widely accepted. However, smaller establishments, local warungs (cafes), and traditional markets may only accept cash.
Bali Preparation Checklist:
Travel Documentation:

Valid passport (at least 6 months from the date of arrival)
Visa (if required for your nationality)
Return or onward ticket (proof of departure)
Travel insurance

Health Preparations:

Vaccinations (consult with your doctor if you need one)

Basic first-aid kit (including anti-histamine for allergic reactions)
Sunscreen
Mosquito repellent

Packing Essentials:

Lightweight and breathable clothing
Swimwear
Raincoat or umbrella (especially during rainy season)
Comfortable walking shoes or sandals
Sarong (for temple visits)
Electrical adapter and voltage converter

Money & Payments:

Indonesian Rupiah (some cash for initial expenses)
Credit and debit cards (notify your bank of travel dates)
Research on local costs (accommodation, food, transportation)

Connectivity:

Local SIM card or international roaming plan
Offline maps on your phone

Cultural Etiquette:

Familiarize with local customs and traditions
Learn basic Bahasa Indonesia phrases

Accommodation & Transportation:

Research on local transportation options (rental bikes, taxis, etc.)

Safety:

Be aware of local scams and tourist traps
Store emergency contact numbers
Avoid poorly lit areas at night