Bali and Thailand's Tourist Appeal
Bali and Thailand are known for their climate, summer atmosphere and beaches, with many tourist areas. Everyone can have their own personal opinion about which one is more friendly and it also depends which places you visit. Before I did a price comparison between Pattaya vs Bali, and now I want to share my story with you which I find more friendlier.
Thailand is one of the most popular tourist destinations in the world, and there are more tourists there on average. Depending on the location and season, this can affect the tiredness, busyness, and as a result, the friendliness of the locals. Bali is also touristy but can provide a more secluded experience in some of its corners such as Tabanan, Amed, and I'm not talking about the whole non-touristy south of Bali. Here are some aspects that can help you decide:
Cultural Differences Between Thailand and Bali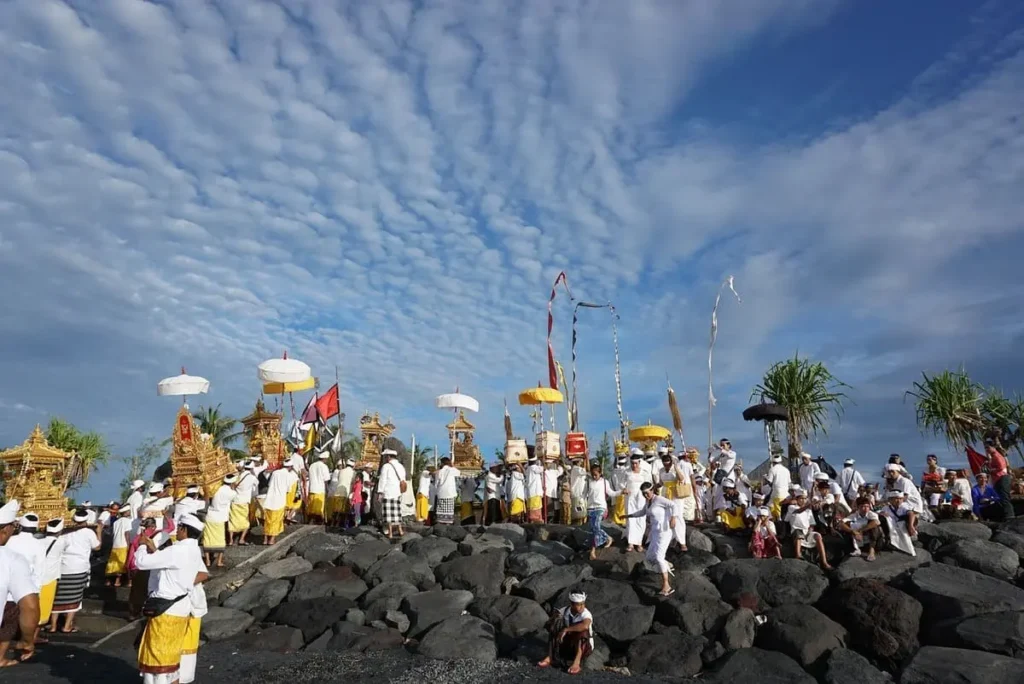 Thailand and Bali have different cultures and customs. In Thailand, a friendly and smiling attitude towards guests is common. Because of that Thailand is sometimes referred to as the "Land of Smiles". In Bali you can also find friendly locals, but their communication can be more relaxed and moderate. As in my opinion, this is also due to religion and customs. Thailand practices a non-personalised Buddhism, which tells them to busy themselves and not worry about what is going on around them. So when they see a tourist they don't care about, the locals are likely to just smile. 
Bali is more complicated. Firstly, Indonesia is a Muslim country, but in Bali the majority has a different religion. Small percentages of the population practice Islam and Buddhism, but the main faith is a mixture of Hinduism, as it is commonly understood, and animism, a belief in which many important objects, mountains, rivers and other things are believed to have life in them.
So, they (maybe this is just my observation and it will turn out to be wrong) kind of look out for what's inside you, what's the spirit. They are ready for tourists, but sometimes some tourists bring 'problematic behaviour' with them.
But if they recognise that you're a good person and that you can be dealt with, they're quicker to help than in Thailand. They're more responsive in that sense, and like, trusting.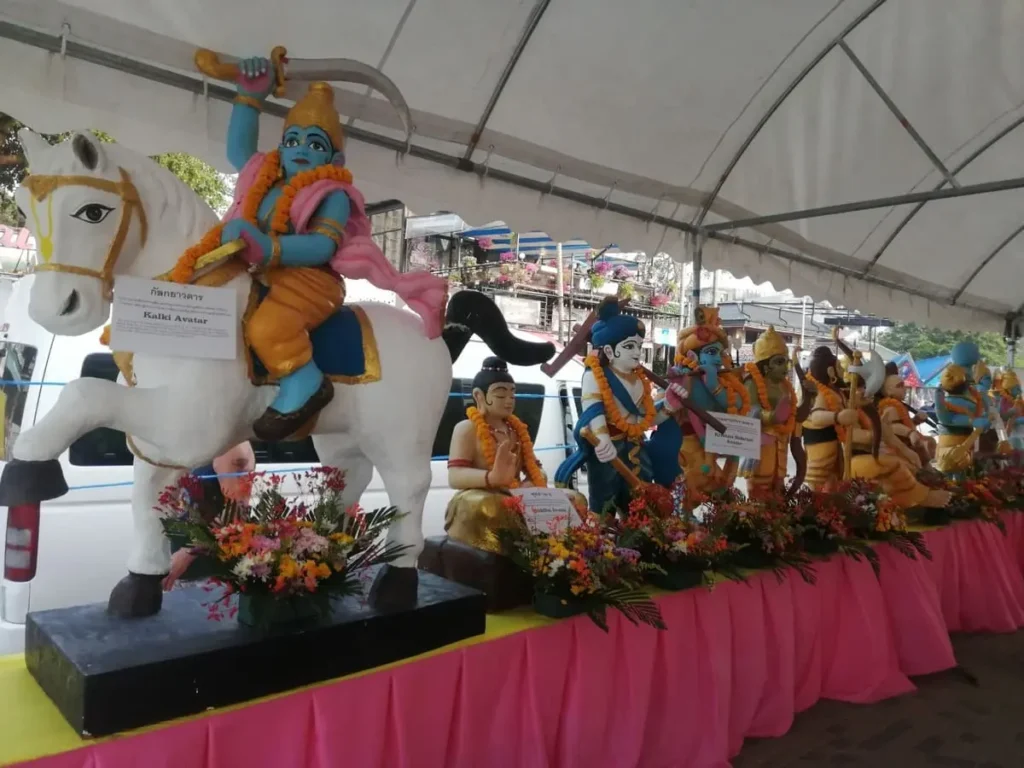 Language Barriers in Bali and Thailand
It's funny, but when I was preparing this article, I came across the opinion that English is widely used in Thailand, and that Bali also has places with English, but it may be less common.
My opinion is completely opposite, and I can argue this – Bali, like all Indonesian islands, firstly, has long and closely coexisted with Holland, which uses one of the languages of the Germanic language group, which includes English. Secondly, when these islands were united into one country in the 40s and 50s, the need to understand the different dialects contributed to the basic skill of communicating with foreigners, and thirdly, the first tourists, generally relatively recently, were Australian surfers and European tourists. This became an important part of Bali's economy, and since then English has been an important skill for the tourism and commerce sectors in Bali. And even if in a non-tourist area you order a meal in Warung for the locals, you are very likely to be understood.
Thailand, on the other hand, has never been a colony of anyone, and has co-existed with Asian countries throughout history. I don't know its history so thoroughly, but if you just remember the last 15 years – Thailand was the most popular Asian destination for Russian tourists. Yes, now you can observe a lot of English- and German-speaking pensioners in Pattaya, but "Privet" and "Davai-davai" imitating Russian speech can be heard quite often.  And it turns out that they have not learned Russian, because it is terribly difficult, and they started to speak English not so long ago. As a simple tourist, not a linguist, frankly speaking, it will be difficult to understand the intonation of Thai language by ear, and it will be easier to learn Indonesian.
Personal Impressions and Interactions with Locals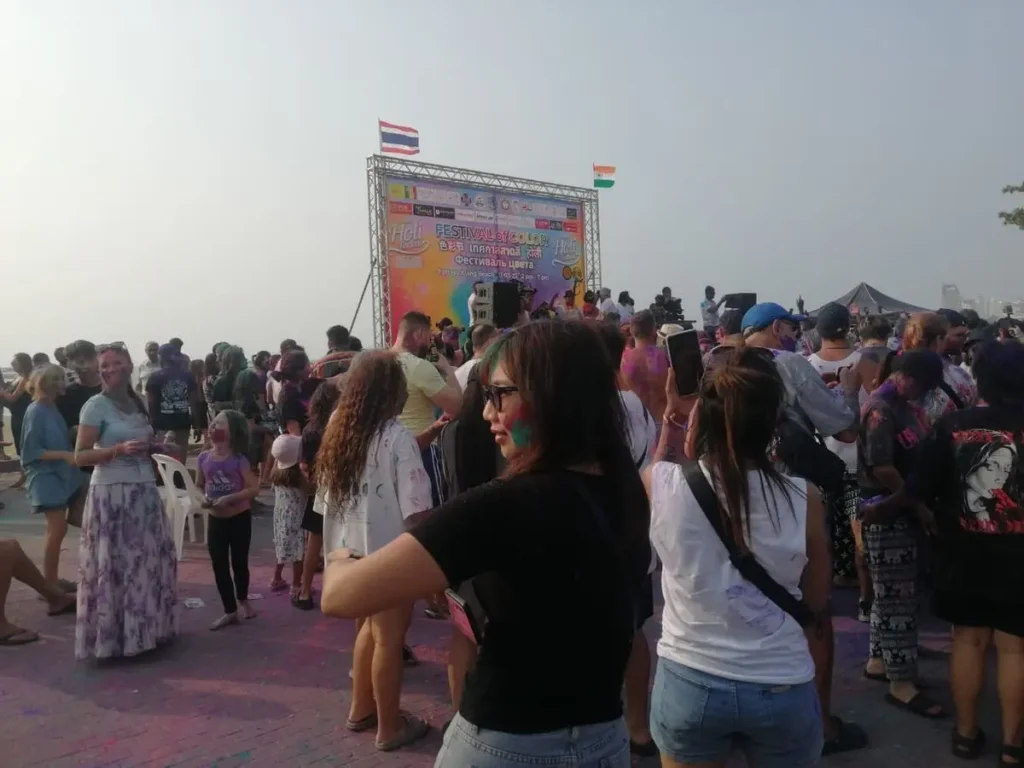 Friendliness depends on the interactions you have with the locals during your stay. People everywhere are individual and your experience may vary depending on the situation. But even if you don't completely understand something with the shop assistant, but try to understand each other, you will be able to walk away with the right purchase and a smile. If you go on holiday with a "sour face", don't be surprised that everyone around you will do the same back to you. 
If you behave yourself well, big chance, that everything is going to be alright! Indonesians are more trustable and emotional and can start helping just like that. Thais in general do not care about you initially, so don't expect much help.
Safety Concerns: From Thieves to Wild Dogs
Also, it seems to me that the term "Friendliness" seems to imply how dangerous it can be in Pattaya or Bali. Both there and here there are groups of young people who race around on scooter at night. I think every country has young people with a lot of energy and time on their hands. But it was in Bali that I heard warnings more than once that you shouldn't unnecessarily ride around unknown places on a scooter, especially with a lot of valuables with you.
Like, it can lead to a sudden fall and loss of the phone from the holder, and even the scooter itself. In my experience, though, I haven't had any problems. The police don't touch tourists either, unless they are behaving defiantly. As for thieves in Bali, they steal from both locals and tourists, from homes and pockets.
However, many locals told that this is all organised by visitors from neighbouring islands, both ruining Bali's reputation and upsetting tourists' holidays. I wouldn't blame the Balinese. The fact that you can be cheated at the market both in Thailand and in Indonesia – it is something that just can happen.
Negotiating for them is like a strategy, where you can overestimate the price several times, then happily haggle for an hour, so attention is dulled on both sides. But an exchange office, especially a non-certified one, is a place where deception can happen, and you should be very careful there. 
I would already undercut that night Pattaya is safer, but wild dogs have sometimes caused problems. The sun bakes into their heads during the day and they hardly move at all, but in the evening, hungry, they wake up looking for food, very irritated by their hunger. Not that I would urge you to be afraid of them, but considering a pack of dogs that you see from afar at night is worth to avoid it. By the way, by the summer of this year, compared to the winter, there are far fewer of them.
Balinese dogs, by the way, even at night, if they are not guarding some house, are much friendlier. What this is due to – I don't know, perhaps they are better fed.
Important Reminders for Tourists in Both Locations
Also as a separate point, I will note that if a tourist does something naughty, it will attract much more attention, so never agree to the offers of street solicitors to buy something forbidden – at best, it's only asking for problems, and at worst you will have to pay a huge fine or get a prison sentence or die from some illegal substance. Indonesia, by the way, has the death penalty for drugs, so do not even think about it!
Remember that your experience can be heavily influenced by many factors including place, time, your behaviour and attitude. It is important to remain respectful of the local culture and be open to new experiences, no matter which of these places you choose to stay.