Comparing prices in Pattaya and Bali is an interesting area to analyze in the context of choosing a budget-friendly holiday destination. Travelers on a budget are always looking to minimize their spending, and understanding the differences in prices for different aspects of life can have a significant impact on your decision. Enjoy and hope you can choose between your Holiday destination in Indonesia, Bali or Thailand, Pattaya.
Comparing Accommodation Costs
Let's take a closer look at how different aspects will affect your budget. Let's start with accommodation. In contrast, Bali, with accommodation starting from Rp 1,500,000 ($100 plus) can provide basic accommodation with limited amenities. In Pattaya, starting from 6,000 baht ($170) you can rent accommodation with more modern finishes and amenities. However, it's worth noting that with an active search, you can find comparable options in both destinations, and for $500 a month you can find very nice accommodation there and there.
But if you need to find cheaper – in Bali the market is more variable, and with a great effort you can find and for 500 000 rupiah per month, these are available to locals. In Pattaya such prices are unavailable, even for a hostel. It will be a room in a neighborhood where 99% are only locals, a room with walls painted 10 years ago, a bed, and a shower with a hole in the floor as a toilet. But the fact remains that accommodation for Rp 500,000 can be found (saying again, for locals). They are the boarding houses or kos kosan. You won't have an air conditioner and the rooms are often just empty. Mamikos offers these (to locals).
This demonstrates that Bali can be a more affordable option for budget travelers, providing a greater choice of accommodation at different price points.
Outcome: Bali has cheaper and more options available for budget travelers staying in guest houses or hostels. The price can be flexible depending on the duration of your stay.
Note that tourists are supposed to stay at specific hotels, hostels guesthouses in Bali (source The Bali Sun, Tourists Can Only Stay At Specific Hotels And Villas In Bali)
Tasting the Local Delicacies Without Breaking the Bank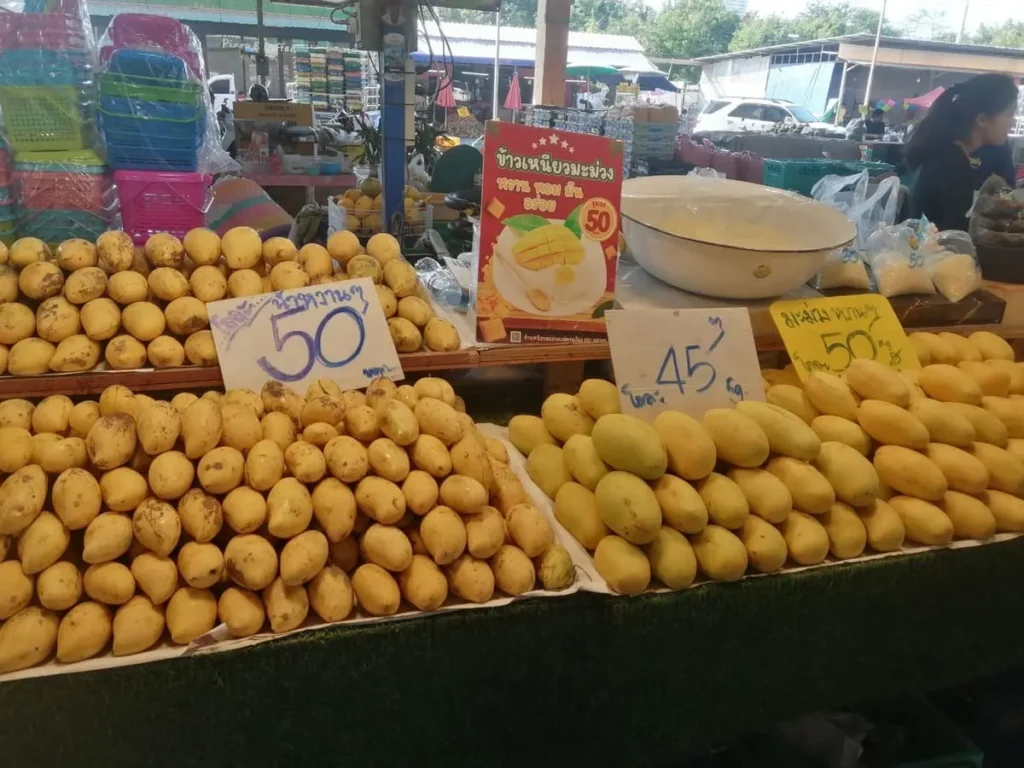 When it comes to food, the difference is also noteworthy. In Bali, you are given the opportunity to enjoy a greater variety of local cuisine offered by local cafes – Warungs. Lunch at these cafes can cost as much as Rp 40,000, including a variety of dishes and tasty local specialties. To eat out in Bali – from Rp 10,000 for a portion of rice and tempeh – "fried tofu", averaging Rp 15-20,000 for a good portion.
In Pattaya – 20 baht for a serving of cooked rice in a shop, but meals can be more affordable in markets and shops where you can buy ingredients to cook yourself. In Thailand, of the inexpensive options are only markets where you can buy your own rice, fish, fruit and herbs. But if there is no opportunity to cook, the next option is a 7-11 shop where you can buy and reheat something like rice or sandwich there as well. Packaged factory food is always going to be a bit more expensive than just rice fried with a fried egg, so Pattaya will be more expensive in this comparison.
Again, I won't compare cafes in touristy places – both are expensive. Except to note that Pattaya has a lot more bars, and unusual cafes are still to be found, while Bali has a lot of "creative" people, and a lot of cafes, each with their own concept. This shows that both locations offer a variety of dining options and the choice depends on your preferences.
Outcome: Both are winning in regards to cost for food.
Comparing Transport Costs Bali vs Pattaya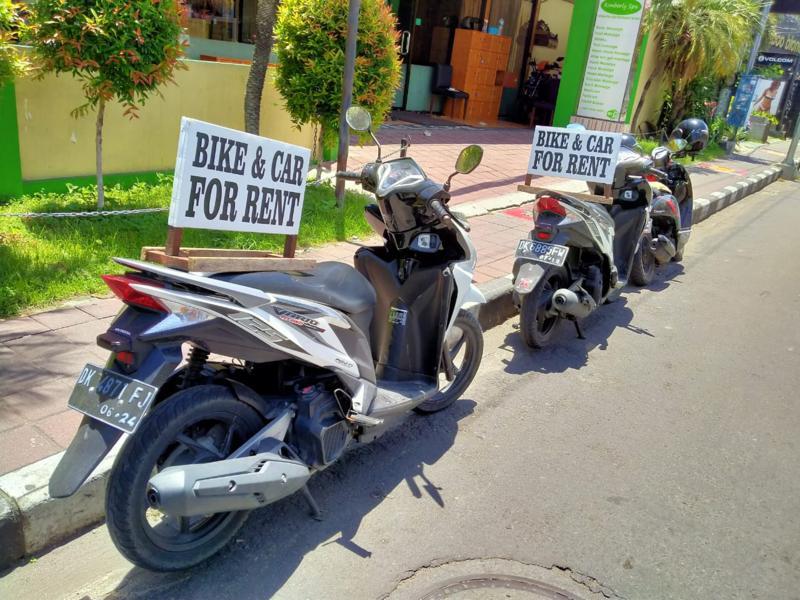 Comparing transport costs, it is clear that hiring a bike and taxis are more affordable in Bali. For example, the minimum cost of renting a bike in Bali is Rp 1,000,000-1,500,000, which is equivalent to about $100. In Pattaya, bikes can be available from 5,000 baht, which is just over $150.
This difference can play an important role for those who plan to move around the city frequently. Taxis in Bali also prove to be cheaper by about 30 per cent compared to Pattaya. The minimum cost of a bike ride in Bali is 12,000 rupiah, which is about $ 0.80, while in Pattaya it is about 30 baht, which is about $0.85.
Currency exchange rates can fluctuate.
Bali wins when it comes to price for transportation.

Entertainment and Shopping
As far as entertainment is concerned, both destinations offer a variety of holiday options. Pattaya is known for its many bars and picturesque beaches such as Ko Lana beach. While Bali offers more diverse natural attractions including waterfalls, forests and temples. These differences can have an impact on how you plan to spend your free time and spending money.
Shopping centres in both destinations appear to be roughly similar in price. I compared prices for smartphones of the middle price segment – a phone costing $250 costs about the same in Pattaya, Bali. There are promotions from time to time. This can come in handy when you unexpectedly need a new phone.
A massage in Pattaya is around 300 baht ($8.50) for 1 hour. The massage in Bali can start from 150k easily. But if you look for places that say Pijet (therapeutic massages, these are less touristy) it can be around 100k IDR (slightly below $7).
Visa Considerations
Visa restrictions are also worth considering. Entering Bali will require additional visa costs, approximately Rp 500,000 per month. Whereas Thailand is free to enter. However, it is important to remember that in Bali it is possible to extend your visa for a month for an additional fee. In Thailand, after a month's stay, you will need to leave and return to extend your visa and it costs around 3000 baht minimum.
If you are staying long term in Bali you might need to register your imei number as well. Alternatively you buy a local phone to use as hotspot / share your internet with your 'main phone'.
Final Thoughts
So, by analyzing the price comparison between Pattaya and Bali, it is clear that each destination has its own unique features that can have an impact on your budget and travel experience. It is important to consider all aspects, from accommodation and food to entertainment and transport, in order to make an informed choice that suits your needs and financial capabilities. Ultimately, choosing between Pattaya and Bali will depend on your travel preferences and priorities. That is, you can walk to the market on foot, on a street with no pavements and bikes running around, and it will be cheaper than in Pattaya, where you can walk to the shop on comfortable pavement, but if you hire a bike, it will be more expensive.
My observation is that Pattaya is an all-inclusive hotel where you pay a little more and you have more amenities like pavements, prepared food, and a more predictable holiday overall. Bali has more budget friendly options, and no, I'm not saying it's worse. It's just that initially, you can choose a more budget option, but by adding money you can add amenities if you need them.