This is for those who want to experience Bali beyond the crowded streets and bustling markets. It's for those who seek peace, tranquility, and a break from the traffic. The traffic in Bali can become pretty frustrating as you can get stuck in it for hours per day. You don't want to say I spent 20% of my vacation in traffic, just because the area chosen in Bali were the most popular and busy ones. Near the end, I have a recommendation for a quiet place in Bali.
We're on a quest to find the more relaxing places in Bali, where the traffic is minimal and relaxation is the norm. I'll go through beaches, serene mountain regions, and quaint villages where you can slow down and relax, also known as enjoying your vacation. So, if you're someone who prefers the sound of waves over the noise of traffic, this journey is for you. Let's discover the quieter side of Bali together. Welcome to a more relaxing Bali experience. P.S. These are not hidden gems, they're well-known just to be less busy.
The Northern Retreats: Away from the Hustle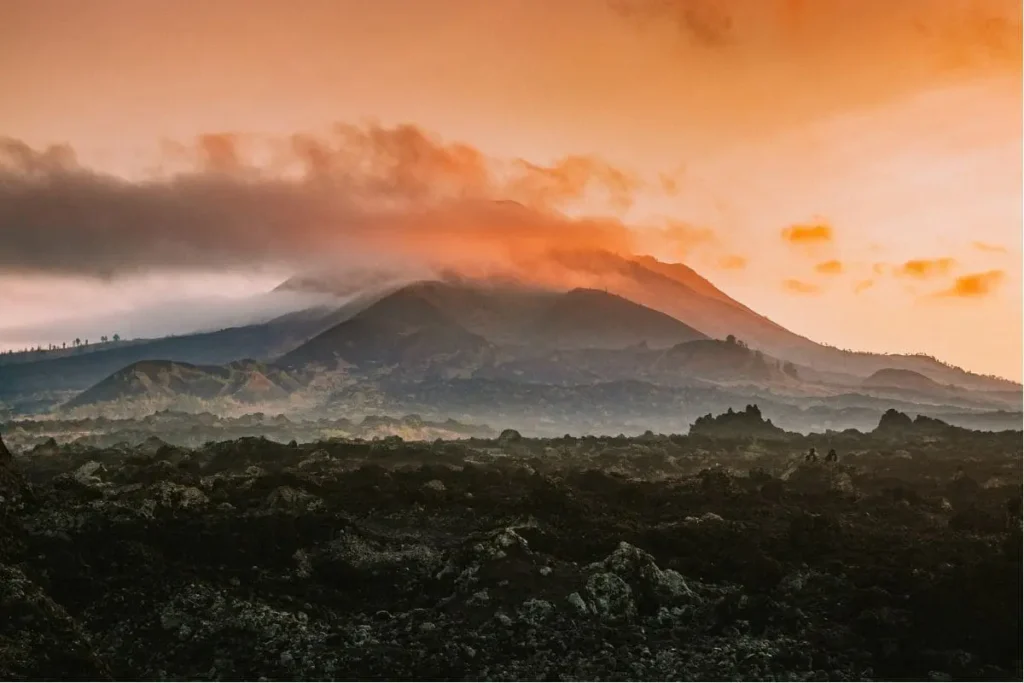 First stop, Munduk and Kintamani. Nestled in the mountains, these regions offer a refreshing break from the tropical heat. Imagine waking up to the cool mountain air, surrounded by serene landscapes that seem straight out of a painting. The lush greenery, the misty mountains, and the tranquil lakes – it's nature at its best. These places are further away from the beach, so if you don't mind that, these places will relax you the right way. If you choose these, you might want to do the Mount Batur Trek.
Next, we visit Pemuteran (on of my favorite getaways!), a charming coastal village. Known for its calm beaches and spectacular diving spots, Permuteran is a haven for those seeking peace and quiet. Here, you can spend your days exploring the underwater world or simply relaxing on the beach, with nothing but the sound of waves to keep you company. You can also do some tours to Mengjangan island. Great for those who love it near the beach (like most of Bali)
Eastern Bali: An Escape from busy life
Let's now journey to the eastern part of Bali, a region that offers an escape from the busy life and a chance to experience the island's laid-back vibe.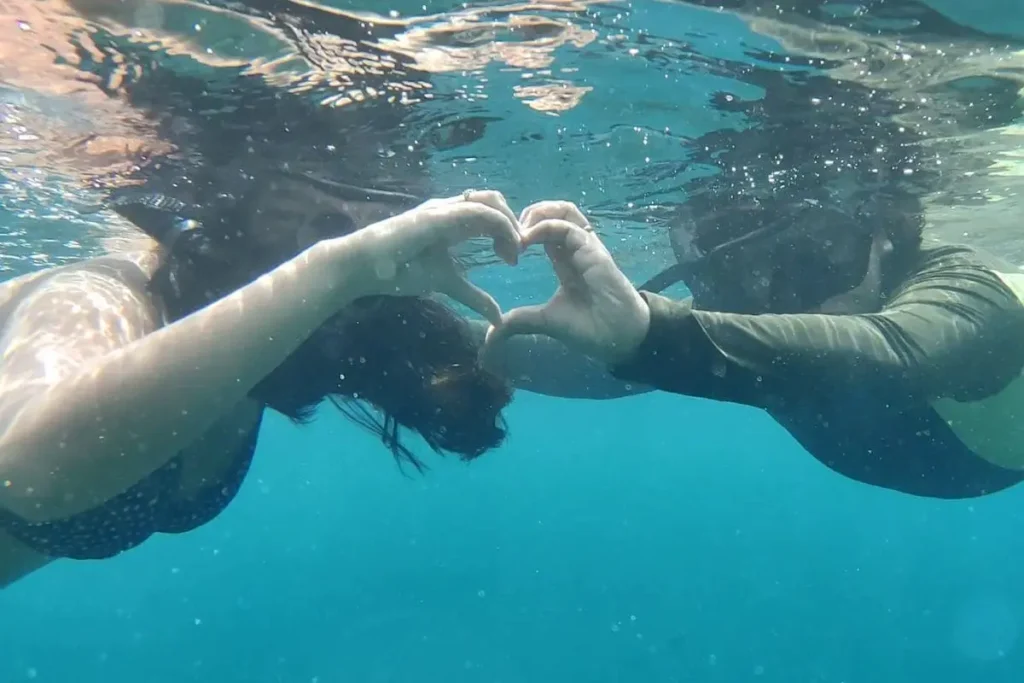 Our first stop is Amed Beach, a place that's famous for its relaxed atmosphere. Here, you can spend your days diving in the clear waters, exploring the vibrant marine life, or witnessing the age-old tradition of salt farming. The laid-back vibe of Amed Beach is sure to help you unwind and forget about your worries. TIP: I highly recommend staying near the Jemuluk Bay, this is where you can just snorkel of the beach. Also read my Amed guide. Highly recommended place, but internet can be bad here since it's behind the mt. Agung Volcano. I normally have bad cell signal as well.
Next, we visit Sidemen, a picturesque valley that offers breathtaking views of rice terraces and Mount Agung. The beauty of Sidemen lies in its simplicity and the peaceful rhythm of daily life. It's a place where you can truly connect with nature and experience the tranquility that comes with it. Staying next to the river here is wonderful. The temperature is also pretty nice, easy to sleep without the air conditioner.
Our journey continues to Cepaka, a less crowded place in Bali that's worth exploring. Away from the tourist trail, Cepaka offers a unique charm and a slower pace of life. It's a place where you can enjoy the simple pleasures of life, away from the hustle and bustle.
Going Local in Bali
Keramas, another less visited area in Bali. Despite being off the usual road, Keramas has its own unique appeal. Whether it's the serene environment, the friendly locals, or the untouched natural beauty, Keramas is sure to leave a lasting impression. keramas might be challenging as English becomes less here. It's really a local kind of area but interesting to visit. Staying here is if you really don't want to meet tourists, and don't mind almost nothing is catered to tourism here. I used to live near Keramas (when the island was shut down) and it was very non-touristic!
Other Recommendations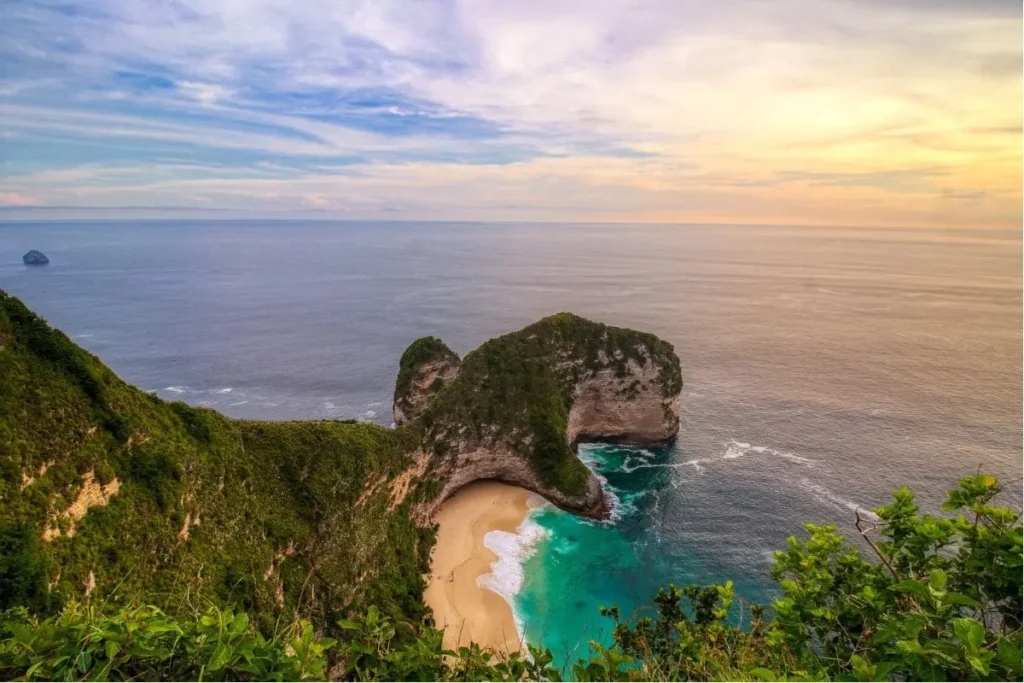 For the following two, you will need to catch a boat from Padang bai or Sanur. Only go when the weather is good though for safety on the sea.
Gili Air: This is a small island near Lombok known for its relaxed vibe. It's a place where you can unwind, soak up the sun, and enjoy the slower pace of island life.
Nusa Penida: Despite its large local population, Nusa Penida is a popular tourist destination. However, it still has some quieter spots that are worth exploring. Atuh Beach, known for its stunning sunrise views, and the Peguyangan Waterfall, a sacred waterfall located at the bottom of a cliff. The island also offers a unique opportunity to explore its underwater world through snorkeling and diving.
TIP: do checkout a quiet place to stay in Bali. Highly recommended for getting away from everything. Stay in the midst of ricefields. Every day is a gift there.
Conclusion
Bali is so much more than the buzzing streets of Seminyak, the artsy vibes of Ubud, or the beach scenes of Canggu. Dive a little deeper, and you'll discover hidden pockets of the island that ooze authenticity, letting you truly vibe with Bali's rich tapestry of history and culture.
And hey, while we're talking travel tips, let's talk transport. Ever thought of renting a motorbike? It's a total game-changer. going around on a scooter or motorbike not only lets you skip that infamous Bali traffic but also gives you the freedom to explore at your own pace.
So, next time you find yourself dreaming of Bali, think beyond the usual. Dive deeper, explore further, and let the island's true essence captivate you. After all, the real magic often lies in the unexpected. I hope you will enjoy these places in Bali (or near since I mentioned 2 islands) with less traffic.

Hi I am Dwi. I am a blogger, travel agent and a mom of a lovely daughter and wife to a supportive husband. I customize and plan tours in Bali and islands nearby for a living and have been doing this for more than 14 years. Get in touch via contact [at] taletravels.com